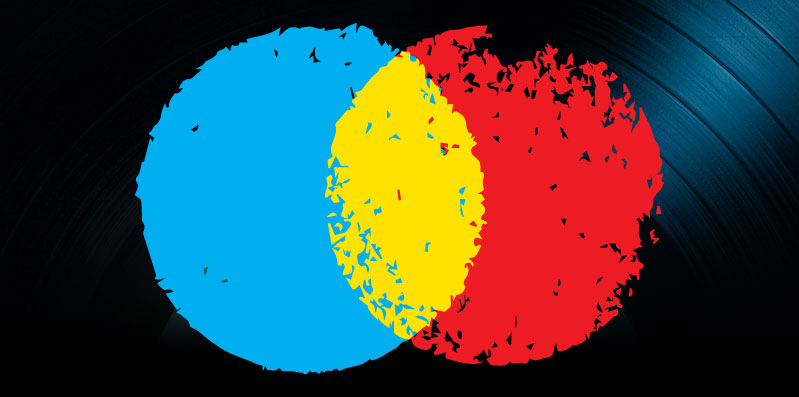 Music Business News, November 12, 2011
Piracy took a hit this week as music industry professionals urged officials in the UK to block user access to The Pirate Bay. And the future of the music business was made clearer for fans and artists as analysts pointed subscription services as the catalyst for industry growth in the next few years and Rihanna's manager expresses the need for artists to release more material to satisfy fans in the Digital Age. Also, Google+ finally started to roll out its business offering.
BT Group Asked to Shut Down Pirate Bay by Mid November
The British Phonographic Industry (BPI) – Britain's recorded music industry trade association – sent a letter to the global telecommunications services corporation BT Group last week requesting that they block access to the Swedish site The Pirate Bay, the popular music, movie and software piracy website. BT Group had previously turned The Pirate Bay into an "over-18" site. But adult users can still contact their ISPs to unblock access.
A UK court ruled in late October that BT Group must deny users access to the file-sharing site Newzbin2. And many experts are saying that this ruling could set a precedent that could eventually strong-arm all ISPs into blocking any and all illegal file sharing websites. But according to Sam Gibbs of Gizmodo, who wrote an article about the ruling on October 26, if you are "tech savvy" enough to navigate usenet, you getting around blocks will not be that difficult, even with more strict systems in place on the ISP level:  "When will content producers wise up and give us the content we want, in a way we want and for a price people are prepared to pay?"
Another Gizmodo writer, Gary Cutlack reported that Newzbin and its UK-based users have already taken steps to circumvent a potential blockade if there is an ISP block:  "Newzbin itself claims that 93.5 percent of its active UK users have already downloaded the app in preparation for the block, which if it ever does start working, should ensure they can still queue up stacks of NZB downloads …"
In early November, Gibbs reiterated his position on the news of BPI's request for a block and supported Cutlack's comments. He stated that he was still in support of "give us what we want, at a price we think is affordable, and in the form we want it in." He added, "Just like the case with Newzbin, IP blockade isn't likely to impact those savvy enough to be using The Pirate Bay and BitTorrent too much … The creative industry bodies have to be seen to be doing something against piracy I guess."
And it is not just writers and pirates who are rebelling against the creative industry. Recently, both BT and Ofcom (another British ISP) have stated their skepticism about whether web-blocking strategies are going to be the way to reduce piracy.
The letter from BPI is well-timed with U.S. copyright debates, as lawmakers continue to discuss new copyright protection laws and the possibility of getting rid of a Federal Communications Commission regulation that prevents ISPs from blocking and censoring information on the internet.
Pirate Bay owners were already prosecuted and found guilty of copyright infringement by the Swedish Supreme Court in 2009. However, the site continues to see high traffic, with a global Alexa.com rating of 79.
Are Subscription Services the Future of the Music Industry?
A market study conducted by the technology research company Gartner revealed that music subscription services will fuel profits in the music industry for the next few years. Spokesperson for the company Mike McGuire says that because the music industry has been going through a total revolution thanks to the rise of new technologies and the fall of physical media, "Music labels, artists, publishers and new distribution intermediaries are developing new business models to address consumers' changing behavior."
The industry analysis showed that the number of downloads from iTunes and other services is slowing as subscription services come into the picture. Gartner is predicting that subscription services will make up over $500 million in revenue for the music business, with downloads bringing in a little over $3.6 billion.
They are also forecasting that subscription revenue will grow over 50% in 2012 to bring in over $800 million, with download revenue increasing by only 6 percent. Subscriptions could make up over $2 billion in profits by 2015, over half of what is expected from traditional download services.
While the Gartner report exhaustively discussed challenges like diversification of services to please customers, access to cloud services and creating processes to help fans find new music, it failed to address the hot topic of copyright enforcement.
Artists Need to Be More Active, According to Rihanna's Manager
Artists need to release more material to keep their fans happy, so argued Rihanna's manager Jay Brown last week in an interview with the BBC about the 23-year old singer's upcoming Talk That Talk album. The old music industry model was to have an artist release a new album every three, to four years. However, Brown stated, "Kids want new material all the time … I think you become disposable when you put out an album every three years."
Talk That Talk is Rihanna's sixth album since she debuted as a teenager in 2005. She has sold over 20 million albums globally and despite a heavy touring schedule, has managed to continue to produce one album annually with the help of mobile studios.
After stressing that Rihanna works so hard to produce new material because she loves to go into the studio and wants to give back to her fans, Brown asserted that, under the business models embraced by the old music industry, albums had become "bloated" with overly-long running times. He also believes that albums should be generally shorter in length, because otherwise, fans will end up skipping over tracks. He cited Sarah McLachlan's 1997 Grammy-winning album Surfacing as a perfectly-paced record, with just 10 songs and a total running time of 41 minutes. And it was released at a time when labels were trying to over-stuff 80-minute CDs with music to try to make fans believe they were getting more for their money.
And in the past few years, the biggest sellers have been shorter albums, including Amy Winehouse's Back to Black and Adele's 21. Rihanna's upcoming release is just over 35 minutes. However, Brown said, "When we were deciding the tracks to put on there, I wasn't thinking about minutes and seconds … I just wanted to make sure it was all hits."
Google+ Your Business Unveiled
Last week, e-mails started going out to Google users announcing the release of its new business offering "Google + Your Business." Several celebrities and major companies like Anderson Cooper and Burberry have already started using the platform. And bands like The All American Rejects are already building their presence.
Google+ Your Business is a collection of tools and products that, in the music industry, could help bands connect with fans more personally and build their brand. Like regular Google+, the business edition allows users to host "Hangouts" to chat with fans and "Circles" to organize their fan base into targeted groups. It also offers increased ad capabilities and social recommendation features.