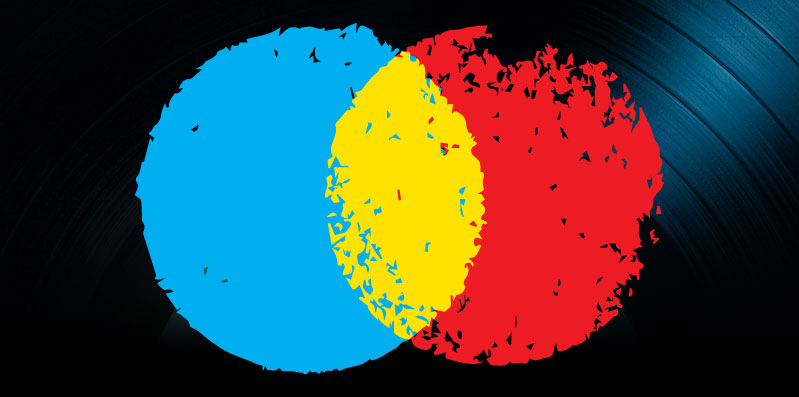 Music Business News, July 21, 2011
New technologies grabbed a lot of headlines in the music industry in the past week, as the European music service Spotify finally landed in the U.S., Google+ finally began to roll out its features and Thievery Corporation teamed up with a new direct-to-fan music channel to promote their latest album.
Spotify Finally Hits the States
Available in Europe for the past three years, the wildly popular digital music streaming music Spotify is now finally available in the U.S., as of July 14. Major labels gave Spotify licenses in 2008, somewhat reluctantly, in exchange for revenue shares and  partial ownership. It quickly garnered the attention of over 10 million users in seven countries, with 15% of those being paying customers. The labels wouldn't allow a U.S. launch until it agreed to limit the amount of users that could listen for free. Spotify provides three options for those that want to register to use it:  a free tier that requires users to submit a request to earn an invite; "Spotify Unlimited," a service that costs $4.99 per month; "Spotify Premium," which costs $9.99 per month.
What's the difference between the three? The free option is supported through advertising, so while users are given access to over 15 million songs, social sharing features, playlist management functionality and sync-ability with mobile phones or iPods, they have to put up with ads and don't get the offline capabilities offered with one of the paid versions.  "Spotify Unlimited" offers the same features as the free version, but takes away ads. The most expensive package, Spotify Premium, offers everything the other two offer plus better sound quality and  additional content, along with an offline listening mode and the ability to listen to music on all computers and virtually any mobile device.
An editorial piece in the L.A. Times analyzes what an "unlimited, free streaming" business model might mean for artists and others in the music industry:  "Although Spotify's growth has been impressive in Europe, it has yet to report a profit. It's still struggling to collect enough from advertisers to cover the costs of the free service, including the royalties it has agreed to pay the labels and songwriters." Apparently some indie musicians have already complained that the service pays them under a penny per song played.  So far, Spotify has made its only revenue off getting people to sign up for its paid services.
Introducing Google+
If you are a Gmail user, you may have started seeing invites to use Google+ roll in starting about a month ago. Last week, Google CEO Larry Page announced the new Google+ social networking service had officially hit 10 million users.
Google+ was first introduced in late June, when it was offered to a handful of users, who could eventually invite those on their email lists. Many techies see it as a worthy opponent for Facebook. What sets it apart as a social networking site? The big difference is selectivity. It offers a "Circles" feature that acknowledges that people don't always want to share everything with everyone within their list of contacts all the time. As the official Google Blog puts it, "Not all relationships are created equal." Thus, "Circles" allows you to organize those in your social network into categories and select with whom you share each announcement or status message update.
Other features include "Sparks," which delivers internet content relevant to your interests directly to you so you can easily strike up conversations within your network, "Hangouts," which allows you to video chat with multiple people in your network and combines "the casual meetup with live multi-person video" and "Mobile," which offers location-based technology to check in at locations and let people know where you are when you're out and about.
While Google+ currently offers no specific business- or marketing-related functions, as it grows, it does provide an interesting potential opportunity for artists to connect to their fans personally and build that essential artist-to-fan relationship.
Thievery Corporation Engages Fans through New Online Music Channel
The Washington, D.C.-based electronica duo Thievery Corporation recently announced a partnership with the new direct-to-fan startup CHNL. The company's management team includes industry veterans from Topspin Media, Revernation, Myspace Music and others.  Thievery Corporation will be promoting their Culture of Fear album, released June 28, exclusively through the service. The band is using a CHNL domain to provide its fans with 12 different music offerings, including free streaming, a subscription service, mp3s and videos, each represented by a different album cover. Their first offering is a download of the new album.
Thievery Corporation is following the lead of many artists who are starting to use new direct-to-fan marketing techniques – and even give away some music and products for free – in order to develop closer, constant relationships with their fans and build their following.
What Does "Indie" Mean?
An article on Billboard.Biz this week by Ed Christman finally answered a question that confuses a lot of us, whether we're artists or other industry people:  What does it mean to be an independent label? In fact, I asked this very question this past week when I talked to Rich Bengloff from the American Association of Independent Music (A2IM). The simple answer I got from Rich was, it "means you own your record label." So, a record label owned by an individual and not a major label is considered "independent."
But according to Christman, the bigger answer to "What is indie?" is complicated and is getting even more complicated, because the overall landscape of the music industry has changed and continues to change rapidly:  "Over the last 15 years, things have only gotten even murkier. Majors used to just buy indies; nowadays, they also invest in indies; and they even do joint ventures with indies – sometimes on an album-by-album basis. Going the other way, majors like RCA have also put artists like Ray LaMontagne through RED. In fact, there are so many permutations of indie/major collaborations and secret deals concerning those permutations that it's sometimes hard to tell what's still indie and what's a major."
Essentially, if you're confused, so is everyone. Still, at Billboard.biz, Christman lays out some of ways indie labels fit into the music industry by talking about how SoundScan counts indie artists in the charts and some details about the independent market share.
You should also check out my recent interview with George White, General Manager of Billboard Digital to learn about how Billboard is helping emerging and indie artists with its new Billboard Pro offering.