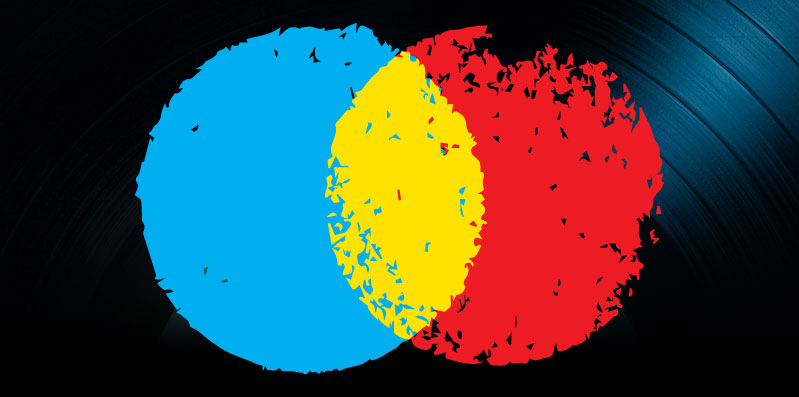 Music Business News, December 31, 2011
Happy New Year! In this last week of the year, technology innovation was highlighted as Megaupload launched a new online music locker and a Spotify executive shared her thoughts on the powerful present and future of digital music. Also, Reuters announced that the music industry has finally seen a profit in 2011 for the first time since 2004.
Megaupload's New "Megabox" Music Storage Space Launched
The controversial file-sharing site Megaupload announced the arrival of Megabox, a web-based online music locker and player and fully-integrated music store. But an article published on the Billboard.biz site, the company may face some significant challenges.
Based in New Zealand, Megabox works similarly to many other online music lockers, including Google Music, Amazon Cloud Drive or mSpot. Music is uploaded using Megaupload's file-uploading application Megakey and sent directly to the user's online locker. While the website does not indicate exactly how much storage space each user gets, information implies that it is capable of handling anyone's entire music library.
Megabox also has a social networking component that allows people to search for and follow friends and send messages to them using the service.
And the music purchasing element of Megabox is its least striking component, though it is connected to Amazon and 7digital. Information about available music comes from Sony's Gracenote service.
But Megabox will likely have some legal issues to overcome. History has shown that P2P services can create successful free file-sharing services that attract significant numbers of users. But legally-created stores and viable services are a much different story in the digital space. Limewire tried its hand at an MP3 store, but the service shut down late last year. And iMesh debuted a service that mimics P2P in 2005 after settling its lawsuit with record labels.
Over 50 million people use Megaupload daily, and the site accounts for 4 percent of Internet traffic worldwide. The key to Megabox's success could lie in being able to appeal to its global popularity and huge user base.
Some Quick Music Industry Predictions from a Spotify Executive
Spotify's VP of marketing, Angela Watts last week shared her assessment of the digital music space in 2011 and gave her forecast for 2012 in an interview with The Guardian. While she focused her statements heavily on the influence her company specifically has had on the music business, she did offer some insightful words about how innovations in online music has changed the way people use it to connect with each other.
She named 2011 as a "watershed" for the music industry:  "The line between music access and ownership is blurring now that you can listen to whatever music you want, wherever you are." And she added that new streaming services have expanded music listening and discovery into a collective experience that creates an ongoing conversation:  "We've seen a big psychological shift with the realization that you don't need to own music, that your musical universe can be blown wide open by not only having all of your tunes at your fingertips, but that of your friends, your favorite artist … Music forms such an important part of people's lives and is to be given the power to discover, share and enjoy an unlimited amount."
In this interview, Watts also hinted that the Spotify platform would be significantly expanding its apps offering in 2012.
Music Industry Profits Officially Up in 2011
Year-to-year comparisons put 2011's album sales up from 2010, so says a report released by Reuters. Though the Soundscan sales year does not end until January 1, numbers show that by a small margin of 1 percent, this year will mark the first year there hasn't been a profit loss in the music business since 2004.
In 2010, sales had dropped 13 percent since 2009. And before that, they had been steadily declining by an average of 8 percent annually since the early-mid 2000s as the industry adjusted to the rise of digital music.
But there is concern among experts, as the big successes of 2011 will not be very easy to recreate in 2012. The two highest-selling albums were Adele's 21 and Michael Buble's Christmas. And neither of these artists represent what has made for the typical "hit."
Reuters also provided a rundown of what was successful and what failed in 2011. The following are the top three:
"Retro." Adele and the Black Keys gained popularity by making older music fans nostalgic and reinvigorating the idea of the "throwback" in a way that also appealed to the a younger generation. (And Adele's 21 album should hit just under 6 million sales by January 1.)
The return of the Christmas album. Every year there is a strong Christmas album seller. And this year, everyone bet on pop star Justin Bieber's release. However, Michael Buble beat him out by almost a million copies, selling 1,964,000 units. Buble's Christmas is currently the #3 best-selling album of 2011 and will likely take over Lady Gaga's #2 spot when the sales year closes.
The decline of the big rock band. While U2 set a record for the highest-grossing tour of all time in 2010-2011, some of the biggest rock bands of the 2000s fared much worse. Evanescence only managed to sell 284,000 units of its long-anticipated third album (hitting only 101 on the charts). And Coldplay only sold 877,000 copies of Mylo Xyloto, compared to their last album, which sold 721,000 copies within its first week alone. And the Red Hot Chili Peppers only managed to unload 458,000 of their new album, compared to their last one which sold 2.5 million.
With digital music still on the rise (and music retailers ever shrinking), many wonder whether or not 2012 could possibly offer another surge – or even a flattening out – for the music industry.