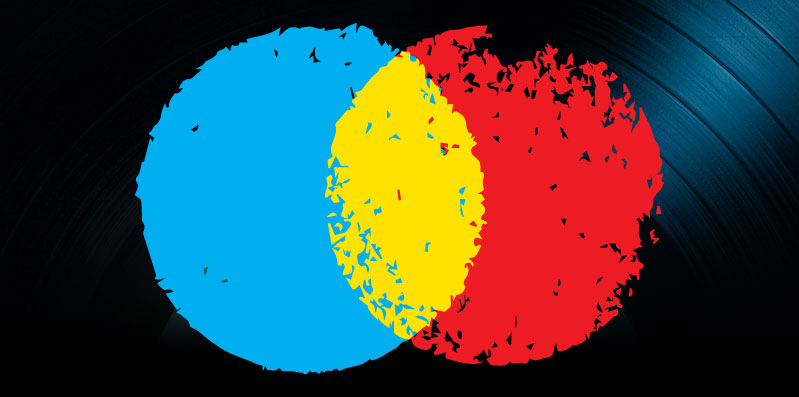 Music Business News, December 17, 2011
This past week, lawsuits loomed as Megaupload sued Universal, and Sony and Warner both lashed out against free streaming service Grooveshark. Also, the head of digital at Universal Music shared his thoughts on the likely future of the music business.
Tables Turned on Universal Music Group (UMG)
In recent years, whenever there has been news of a lawsuit in the music industry, the story is usually about a major record label suing a digital music provider over copyright issues.  However, last week the story was the opposite: Megaupload – a Hong Kong-based popular file-sharing site – filed suit in California on December 11 against UMG after the label blocked an original promotional music video created by Megaupload from YouTube, according to an article published last week in The New York Times.
The "Mega Song" video was posted on December 9 and featured pop stars such as Will.i.am, Kanye West, Mary J. Blige, Diddy, Alicia Keys and many others. They sang and spoke in support of the Megaupload site. Footage of their performances was interspersed with stats about the file-sharing service. Hours later, the clip was taken down by YouTube when UMG claimed copyright infringement.
The video seemed to be an original composition created by the file-sharing site, with the total consent of the artists. However, a spokesperson from the major label stated the reason for the take down as "unauthorized use of a performance from one of our artists," though the artist has not been identified specifically. The Hollywood Reporter speculated it was Will.i.am's lawyer Ken Hertz who filed a takedown notice and claimed the artist had not agreed to appear.
In the lawsuit, Megaupload states that all artists appearing in the video signed release forms that permitted the footage to be used for promotional purposes. In a statement, Megaupload's lawyer, Ira P. Rothken said that every artist shown in the clip had signed an all-encompassing release form.  He added that the case was not even necessarily about copyright issues:  "Each star was completely aware of what they were doing and the things they said."
The Digital Millennium Copyright Act protects YouTube and other similar sites if they unknowingly host illegal content, as long as they respond immediately to takedown notices. Rothken declared that the takedown incident is also a case of a major record label attempting to fight against free speech when it doesn't agree with the actions of its artists.
Grooveshark Under Fire … Again
Sony Music Entertainment and Warner Music Group are set to sue free streaming service Grooveshark last week over copyright infringement, joining a lawsuit filed in Manhattan by Universal, who claimed the service had violated copyright laws with the help of its executives.
Even though three of the four major labels are gearing up to go head-to-head with Grooveshark, not everyone in the music industry is against the company, which allows its users to upload songs in their own collection and share them through streaming with other listeners.  The New York Times revealed the service has garnered the attention of several major advertisers , including Mercedez-Benz. And the company holds licensing agreements with a number of indie labels and with Merlin, an overarching organization that represents thousands of micro labels.
Once again, the Digital Millennium Copyright Act came into play, as Grooveshark claimed its music service is protected, as a company that provides third-party content and continues to comply with takedown notices filed by original copyright holders:  "We respect the intellectual property of all artists, and our strict policies are designed to ensure that our users only upload content to which they are entitled."
The recent suit from Universal stated that Grooveshark's executives had uploaded thousands of songs themselves, claiming to have proof in the form of e-mails from the company's executives that bragged the company had been able to grow significantly without paying any record labels. The label also claimed that they had filed thousands of takedown notices, but continued to see the same music appear. Sony and Warner are expected to have similar evidence.
If Grooveshark is found guilty of breaking copyright laws, federal statutes could command penalties of as much as $150,000 per song.
UMG's President of Global Digital and the Future of Music
Rob Wells, who has overseen digital at Universal – home of superstars like Lady Gaga and U2 – for just over a year recently spoke to CNET about where he feels the music industry is headed. A self-professed lover of Spotify, he has regularly stated that he plans to take a very "progressive" approach to digital music.
When asked about whether he thought the music industry might finally be emerging from its slump and ditching some of its old attitudes about technology, he discussed the shifting attitudes of the music fan:  "I have a very macro view of the industry …  Consumers [globally] are invigorated again about music. They're invigorated about new services. They're invigorated about new devices, which are driving adoption of new services. In five, to 10 years, when we compare back a bit and look at this massive transition and upheaval of the business, I'm hoping 2012 will be an important year … not just from a digital perspective, but [from a] repertoire perspective."
Wells was also asked whether he saw any one music service as having the "momentum" to change the playing field, and whether any of the current services would be capable of taking down the dominant iTunes. He believes the rejuvenation of the music industry will not necessarily be about knocking down existing services to make way for new ones:  "The phenomenal thing we're seeing is that all of these services are happily coexisting. We haven't seen a decline in any existing service's revenue alongside the launch of a new service or new model in any existing markets … These new platforms and services are all complementary."
He added, "This stuff about digital revenues and how freemium will have fun at the expense of other services is kind of irrelevant because it's incremental money. What we try to ensure is that there is plenty of clear air for every service to exist. "
And what are Wells' thoughts on piracy, which obviously continues to be a hot topic with the potential looming changes in copyright laws as they relate to digital and online content? He thinks the business needs to go back to its heart:  consumers/music fans. "… Since piracy continues to be a challenge, we work to ensure that all of these services can happily coexist because ultimately this is about consumer choice. And the consumers are kind of favoring some services above others and of course you're getting some churn, but what we're not seeing is consumers churning away from richer revenue streams onto lesser or cheaper revenue streams."