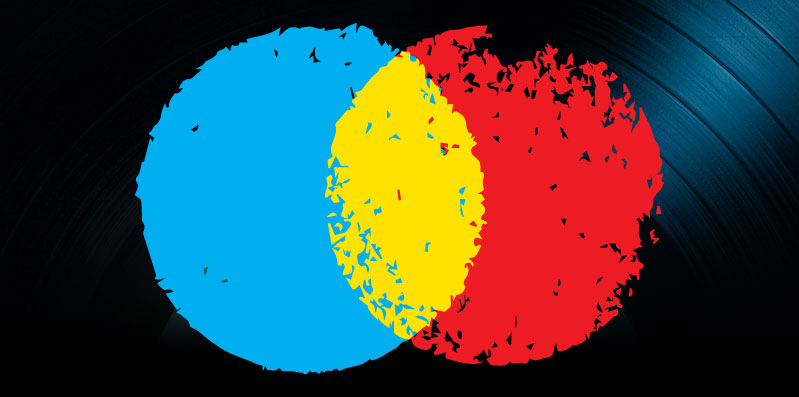 Music Business News, December 10, 2011
Last week, older artists and songwriters as well as analysts and legal experts discussed why induction into the Rock and Roll Hall of Fame and potential copyright amendments are keys to their continued success in the modern music industry. Also, RightsFlow was acquired by Google to help manage YouTube licensing.
Legendary Artists Look Towards Cleveland to Lengthen their Careers
How can older, established bands and solo artists compete with younger up-and-comers in today's music business? The answer lies in being inducted into the Rock and Roll Hall of Fame, according to a recent article in The New York Times. Not only does recognition by the Hall of Fame bring immortality to many legendary artists, but it also could mean more sales and a bigger paycheck.
Many older bands and artists have been hit in today's ever-shifting music industry, with sales dwindling and music fans gravitating towards younger acts. The net worth of the music industry is half of what it was ten years ago. To counteract this, every fall, managers and record labels fight to get their oldest artists nominated in hopes of them getting officially acknowledged as the "royalty of rock."
Rewards for those that score a place can be huge. Weekly record sales for artists that are inducted typically jump between 40 and 60 percent in the few weeks after selection, says David Bakula, a senior VP at Nielsen SoundScan. A Grammy might help an artist sell more of a particular album, but Hall of Fame induction usually means more sales across an entire catalog.
However, the path to getting recognition in the Museum is not an easy and can take many years. And controversy has historically accompanied the process of selection. It starts with a nominating committee of 30 music critics, entertainment lawyers and recording executives who narrow the playing field down to 15 worthy artists. Then another committee consisting of 500 people that includes past winners chooses just five inductees. Artists cannot qualify for a spot until 25 years after their first recording, which means today, artists that started releasing music in the 1980s and earlier are eligible.
According to artists and others who have participated in and witnessed the induction procedure, there is a lot of backstage lobbying, and most of them are not even sure how acts get chosen during the first step. As an example, the Bee Gees were ignored 11 times before finally making it in 1997. And in spite of 27 studio albums and 45 years of non-stop touring, superstar Alice Cooper was rejected 16 times, finally being invited to join the ranks in 2011. As Cooper said, "I used to think when you got in, you'd understand how it worked, and how you get nominated – there would be a secret handshake, and there'd be a dossier about Area 51 and the president's assassination." However, nothing was revealed to him.
Rhino Records, in control of Cooper's back catalog capitalized on his induction by running 30-second spots on TV during the induction ceremony and making Alice Cooper compilations, boxed sets and deluxe editions available both online and at physical retailers. As a result, in 2011, the number of young people attending his concerts increased significantly, and sales of his entire collection rose from 75,000 to 115,000 from 2010, to 2011.
And not only do record sales increase for inducted artists, but new, career-reviving opportunities appear. In 2009, now 74-year-old Wanda Jackson, "the queen of rockabilly" was inducted and got to collaborate on an album with Jack White as a result. Suddenly she was appearing everywhere, making television appearances and opening for Adele during her 2011 tour.
Labels benefit also, when awareness of some of their back catalogs is increased and people start buying older albums.
Those being inducted in 2012 are Guns N' Roses, the Beastie Boys, Donovan, Red Hot Chili Peppers, Laura Nyro and the Faces. The official induction ceremony will take place in April, 2012.
"Funkytown" Songwriter is Leading the Copyright Fight
The emergence of a long-existing provision in U.S. Copyright Law could cause a battle between Minneapolis-based songwriter Steven Greenberg and the music industry. And this battle could cause other songwriters and artists to start a war. Greenberg was responsible for writing the 1980 hit "Funkytown," which led to huge sales for Mouth to Mouth, the record by Lipps Inc.
Since the '80s, his song has been used in TV shows, films, commercials and stage productions. Greenberg also gets paid for the song being institutionalized in several museums around the world. While "Funkytown" has not been played as much as the most-played song in history – which is "Yesterday," by the Beatles, at 7 million recorded performances – its performances are approaching two million.
While Greenberg has refused to discuss finances publicly, the royalties and licensing fees his song has generated throughout the years have provided a great source of income. However, Universal Music Group, who owns the song's copyright, has made even more money on "Funkytown." The label has taken most of the funds generated by the song.
A 1976 amendment to the Copyright Act could cause revenues to shift. The amendment allows song authors to take back ownership of the song's copyright 35 years after its creation, and it applies to every recording released since January 1, 1978. And Greenberg is the first songwriter in the country to file a "termination of transfer" notice with the U.S. Copyright office. If he is granted the transfer, the copyright will revert from Universal to him in 2015.
Greenberg said, "I'll then own my own copyright and I'll be able to negotiate with anyone I want, therefore giving me a much, much better royalty rate, licensing, you name it … I just get a much better deal all the way around."
If more artists take advantage of this provision, it could mean another massive blow for the music industry, which continues to reel from the digitalization of the marketplace. As Greenberg's attorney, Ken Abdo said, "If you can imagine having the vault of the catalog of major hit songs from 1978 on – and there are many – start reverting to the authors, that's going to eviscerate the economic core of many of these record companies."
Experts believe that labels and publishers will fight, arguing songwriters are employees of their record companies, making everything they produce their employers' intellectual property. Obviously, artists will maintain they are independent contractors who deserve to ultimately own everything they create.
If artists win this battle, in an increasingly DIY-favorable environment, many will take control of the sale and marketing of their music. However, others like Greenberg may allow their labels to continue to handle their song's copyright with a renegotiated contract. Greenberg predicted an entirely new music business:  "I think companies are going to pop up all around the country if this thing happens, and there already are companies [that administer artists' copyright] … [These new companies] will do it for a lot less, and who knows, maybe they'll do it better."
Abdo also stated that music fans could be impacted when songwriters pursue this copyright transfer:  "This potentially changes the entire economic environment for the purchase of music." However, the full impact on every piece of the puzzle will remain unknown until Greenberg and other artists take their cases to court.
YouTube and RightsFlow Merge
The popular online video site YouTube acquired the New York-based royalties company RightsFlow on December 9 in order to help it identify the owners of music people use in posted videos. The deal was made to help YouTube better manage its relationship with content owners, who are not typically asked by video creators before their music is used for free.
RightsFlow is in control of a database of over 30 million songs and helps ensure artists get paid royalties when these songs are used. YouTube already has a Content ID system that identifies songs uploaded by its users, but until acquiring RightsFlow, it did not have a mechanism that could find the songs' rights holders. Content owners will now be able to decide to take down videos that use their music, or leave them up and collect a share of ad revenue.
In a blog post, YouTube product manager David King said, "We've already invested tens of millions of dollars in content management technology … We want to keep pushing things forward." He added that by acquiring RightsFlow, the company is enabling the chance for more music to be available on YouTube and for the platform to be a better way to launch new artists.
Official terms of the deal were not released.
(And if you are looking to get your cover songs licensed legally by Limelight/RightsFlow, you can link directly through the main page of the Musician Coaching site.)