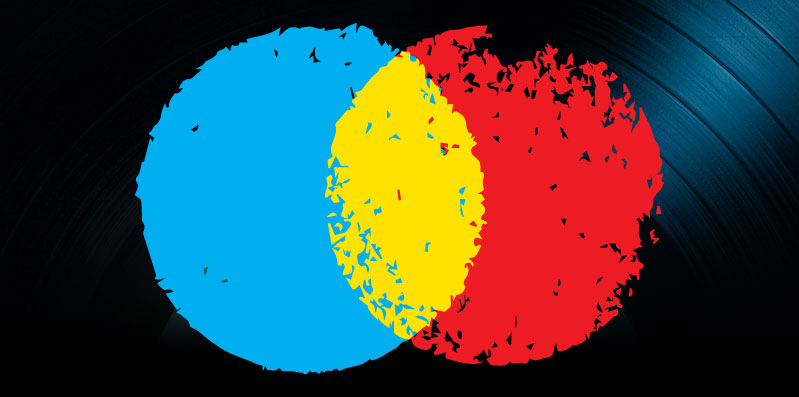 Music Business News, August 7, 2011
This past week in music, there were two tech successes:  a record label publicly embraced Spotify; YouTube presents live streaming concerts. Also, the industry fears Billboard might take a turn for the worse. And finally, a DIY country artist took the spotlight to talk about his why he hasn't needed record label support or radio hits to make a living with his music.
Warner Music Group Loves Spotify
The music industry is fast approaching the point where digital revenue will surpass lost physical sales, according to Warner Music Group (WMG) CEO Edgar Bronfman, Jr.. A report on August 4 stated that a 13 percent growth globally in digital helped bring digital revenue closer to 46.7 percent of U.S. recorded music.
According to Bronfman, new business models for selling and distributing music like unlimited access, mobile and streaming will help improve revenue in the music industry considerably. Although many reports surrounding the launch of, particularly, Spotify in the U.S. indicated WMG was unhappy about progress towards new free services "in the cloud," Bronfman Jr. has stated he would like to see WMG get off iTunes. He also states he welcomes new models, especially Spotify, as long as they can provide labels and artists with a living wage through their paid subscription services.
He said, "With the advent of the cloud, you're going to see significantly broader music service introduction, strategic distribution, and, I hope, a reacceleration of overall digital growth beyond the growth of digital downloads, which is what the industry has really been living on since their introduction in 2004."
When asked to comment specifically on Spotify, Bronfman Jr. added, "Their traction has been very encouraging. We're very pleased with the progress so far. The kinds of levels that Spotify is achieving in Europe with regard to moving free users to premium paid subscriptions is also encouraging. If that keeps up, they will be a very profitable company themselves and will generate significant profit to Warner and the industry."
Unfortunately, Spotify has already run into trouble in the U.S. Its use of an undeletable tracking cookie, created by Kissmetrics, has caused the start of a class-action lawsuit against Kissmetrics by other clients, including Hulu, GigaOM, 8tracks and Slideshare.net. However, the company has already stopped using this feature and has started to work towards getting it removed from existing accounts.
YouTube Presents Streaming Concerts
This weekend, YouTube continued its new initiative of live concert streaming with coverage of Lollapalooza, which is running August 5-7 in Chicago. YouTube, owned by Google, Inc., also plans to cover another huge summer festival, Austin City Limits in Texas, September 16-18. The company has previously streamed music festivals:  Tennessee's Bonnaroo; San Francisco's Outside Lands; Southern California's Coachella Valley Music and Arts Festival.
The introduction of live, streaming music events is part of YouTube and the music industry's push towards digital festival experiences. Streaming festivals work well for video sites; they make sponsors want to see their names attached, since these well-known events often get users to stick with the stream longer than they would for regular three-minute videos (the average length of a YouTube video). In fact, viewing length of streaming festivals averages almost an hour. Additionally, it's good for artists because festivals involve many artists, and YouTube can showcase multiple musicians per day.
The streaming live coverage of Lollapalooza and Austin City Limits on the video site will be sponsored by Dell and Advanced Micro Devices, Inc. and will include a primary live stream of actual performances as well as an additional feed of backstage areas and interviews. Each event will also be linked to Facebook and Twitter and will be available for four weeks after the end of each festival.
Is Billboard Going Under?
Suspicious signs of Billboard's decline have been showing up since January, when, according to a Digital Music News Source, the paper edition of the magazine failed to show up without explanation. And later that month, they put a freeze on subscriptions.
While the publication seems to be holding on, reports from the inside have ranged from statements that the company is "on the verge of economic collapse," to a general feeling of uncertainty and anxiety over the future of the long-running company and its digital and physical publications, which have become music industry standards and important resources for artists of all shapes and sizes.
A huge sign happened on Thursday morning, when Billboard suspended registrations on Billboard Pro only four months after launching the service. Billboard is asserting that the resource is just taking a break so it can "revamp and relaunch the site later this year." And those with current memberships are not being asked to leave.
Another sign of trouble is that Richard "Mad Dog" Beckman – known for his ability to bring content to Billboard that appealed not just to the business minded, but also to concert promoters, publishers, etc. and for relaunching the Billboard Music Awards – was  removed from the day-to-day operations of Prometheus Music Group (who has only owned Billboard for a few months and also is responsible for several other related trade magazines, including the Hollywood Reporter and AdWeek). Jimmy Finkelstein, the chairman of Prometheus is stepping in.
Unfortunately, the biggest problem is that investors are expressing a desire to get out.  More news is expected to emerge in the coming months.
Corey Smith Reaps the Benefits of DIY
DIY country artist Corey Smith talked to Pollstar recently about how he has been able to build a successful and lucrative music career without the help of a major label, an arena tour, or a #1 hit. In five years, he has gone from a teacher to a touring, hard-working musician.
A theme that comes through powerfully in Smith's story is his willingness to play anywhere. This past week, he played a House of Blues in Orlando and a tiny bar in Sarasota. And at the end of the month he will play a packed amphitheatre in Orlando – an audience of about 7,000-8,000.
Smith's story is similar to the story of a lot of artists:  He started small and with modest goals. He said, "When I was still teaching high school, I began playing little bars around town. That was a very gradual thing, picking up a few gigs here and there, being happy if 50 people came out to a local bar. When I first started out, my goal was to make some extra cash doing something I love and writing songs for people. That goal turned into, "Wow, maybe I could make a living doing this, a good living. Maybe even $100,000 a year playing at bars within a 3-hour radius of my house." And when audiences started responding to him, he slowly progressed in steps to finding a manager and a booking agent so he could delegate some business tasks and focus on making music.
Other themes from Smith's career trajectory have been his ability to think of running his music career like a business and his willingness to stay flexible so he can roll with a music industry that is currently in flux:  "… In this day and age, artists will have to play more roles to succeed. They're not going to just be musicians or writers or artists. And another notion is we need to embrace the digital change taking place because it's already taken place. It's a reality, and the ones who can succeed are the ones who've accepted that reality and made it work for them."