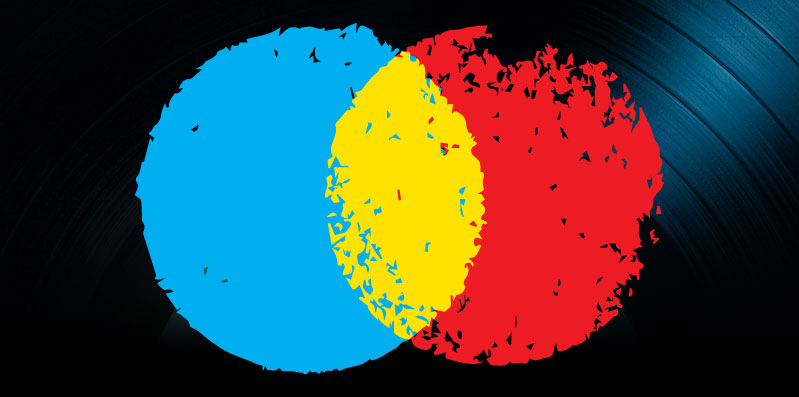 Week in Music, July 9, 2011: Digital Music Announcements
This week, the digital space took the lead in music business news, with an artist successfully using a relatively new platform to get the attention of millions of fans, Facebook sitting on the brink of launching a new music service and MySpace taking steps to reinvigorate itself as a leading platform for musicians and their fans.
Pitbull Uses Headliner.fm to Connect to Millions
On July 7, Headliner.fm – the social media recommendation program founded in 2010 – announced one of its first major artist successes when they reported that Miami rapper Pitbull had reached over 10 million music fans combined on Facebook, Myspace and Twitter and also hit #1 on Billboard's Hot 100. Since launching his campaign withHeadliner.fm in March, Pitbull was able to reach 2,518,210 fans directly through recommendations from 1,693 other musicians. The rapper has been releasing music since 2004, through his self-created label Mr. 305, Inc. as well as through several indie labels and a label he started with Sean "Diddy" Combs as an outgrowth of Bad Boy Records, Bad Boy Latino. In 2009, Pitbull signed with a subsidiary of Sony, Polo Grounds Music. Besides being known for being an early adopter at using emerging technology to communicate with his fans and distribute his music and videos, Pitbull also has worked hard to collaborate as much as possible with other artists to help build his career. Besides working with Diddy, he has collaborated with Rihanna, T-Pain, Jennifer Lopez and Trey Songz.  He also performed his latest single "Give Me Everything" alongside Grammy-winning R&B artist Ne-Yo during the final episodes of NBC's The Voice. You can read the full press release about his recent accomplishment on Headliner.fm here.
Facebook Hints at New Digital Music Service
Is Facebook launching a new music service? MSNBC Technolog blogger Helen A.S. Popkin reported that an announcement could be coming soon. While installing the new video chat program – a Skype-based video chat – software engineer and tech expert Jeff Rose saw elements of the code that mentioned an app called "Facebook Vibes," which  connects with a music download dialog. This evidence comes on the heels of speculation last May by Forbes that Facebook might be partnering with Spotify as the popular streaming service finally comes to the U.S. in the coming months. Mark Zuckerberg himself has started to hint about upcoming releases from Facebook as he lines up partners for the company's annual developer conference in August, stating that it is only the "beginning of the launching season in 20011."  Many musicians have complained about problems with the current Facebook app for bands, citing difficulty with song uploads and the time it takes for their artist pages and music to be approved by the system. Whether or not Facebook's upgrades and launches will include services that directly cater to artists is unclear, but it seems that music apps in general are a priority.
MySpace Hires New Creative Strategy Director to Boost Music Features

As the popularity of Facebook has surged as a social media platform and as a tool for artists trying to promote their music and connect with fans, once-leading Myspace has fallen in the ranks of digital tools artists want to use. But in the last week of June, an announcement came that Specific Media would be acquiring the company and taking steps to redesign the social networking site to make it a friendlier place for artists to connect with fans and share music, thoughts and video. To help jump-start this process, they brought in artist/actor/comedian Justin Timberlake to lead creative strategy for the company, possibly taking it in a new direction. Timberlake said, "There's a need for a place where fans can go to interact with their favorite entertainers, listen to music, watch videos, share and discover cool stuff and just connect." This social networking site model that brings artists closer to their fans, making them a part of their music and lives has been very successful for artists trying to carve out a career for themselves and is obviously the basis for sites like Twitter and Facebook. But whether or not Myspace will regain some traction with Timberlake's help as a main tool for artists and their fans remains to be seen and will likely depend upon its ability to improve upon the features of other social networking sites and platforms and determine why some artists have gravitated away from it.