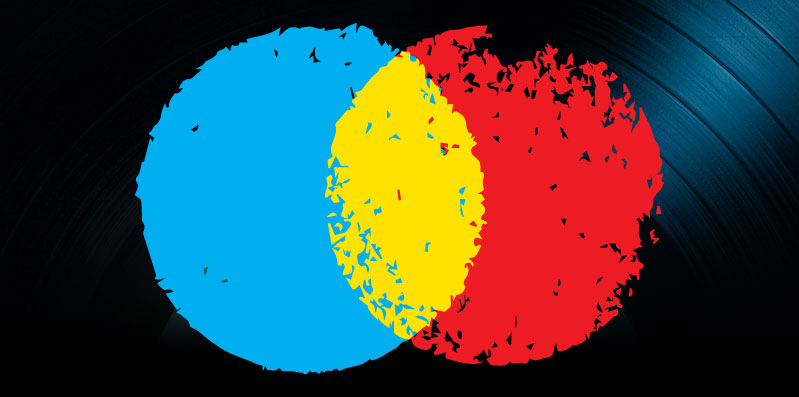 Music Business News, August 20, 2011
Last week, legal and copyright issues came to the forefront of music business news as antitrust regulators discussed the potential results of a merger between EMI and one of the other three major record labels, the National Music Publishers' Association settled its long-standing lawsuit with YouTube and the music industry expressed concern about how music-locker services might affect the marketplace.
Officials Relaxed about EMI Merger Ramifications
Antitrust regulators are not raising many red flags when it comes to the potential EMI Group merger with either Universal Music Group, Sony Music Entertainment or Warner Music Group, according to an article published in the Los Angeles Times last weekend. And this surprises some executives and others in the music community, given the merger would  mean the number of major labels in existence would be down to just three, from the six that existed in the late 1990s.
Why is no one worried? According to experts, it's because major labels don't have the power they once had because of the revolutionary changes technology and other factors have brought to the music industry. Digital channels especially have loosened record companies' hold on the marketplace, and online retailers, including iTunes and Amazon.com have helped artists become less dependent on labels to peddle their music to fans. Similarly, social media and other online resources have brought much less expensive marketing tools directly to musicians, making relationships with labels and attachment to the labels' large marketing teams less necessary.
Mark Lemley, an antitrust law professor at Stanford Law School adds, "… Things have changed. There are new sources of competition in the digital environment, and the dominance of the four majors has been reduced."
However, while certain truths about the modern music landscape do decrease some fears about the potential EMI absorption within U.S.-based legal circles, regulators in Europe – where there are different standards – are watching the situation very closely. According to Michael Cohen, an antitrust litigator with Paul, Hastings, Janofsky & Walker in Washington, D.C., two factors are of the most concern to officials:  market power; the ability to collide. Officials will need to know the answer to some important questions:  Will the merged firm be able to dictate prices that EMI and whichever firm takes it on don't independently have the power to dictate right now? Will the environment caused by the merger make it easier for the companies that remain to get together to collude?
This isn't the first time major music companies have been questioned about pricing issues. In 2002, labels paid $67.7 million to settle lawsuits filed by a few states' attorneys general. The charge was that the labels were inflating CD prices by coercing retailers into agreeing to minimum prices. And in 2003, the FTC ruled that Vivendi Universal and Warner had broken antitrust laws when they prohibited discounting of the Three Tenors' records.
Now, digital music services, including iTunes and Amazon often discount music in order to compete. As an example, Amazon recently decided to sell Lady Gaga's album Born This Way for just 99 cents. Pricing is a common area of focus when it comes to music companies. However, another concern of regulators in the Digital Age is curbing technological innovation. Many others worry that if major music companies are given too much power in their industry, they might prevent the efforts of innovative start-up companies.
Citigroup, Inc. took over EMI after Terra Firma Capital Partners was unable to pay off a $5.4-billion loan in February. And the first round of bids on the company is expected to come around in the fall. EMI currently holds 10% of the recorded music business and 20% of the publishing business worldwide. Included among EMI's charges are mega-stars like Katy Perry, Pink Floyd and Willie Nelson.
National Music Publishers' Association Settles YouTube Copyright Suit
The National Music Publishers' Association (NMPA) finally resolved its copyright infringement lawsuit with YouTube, according to Billboard.biz. While details are not yet available, the resolution is good news for music publishers, who have been waiting for news since the suit was first filed in 2007; now they have license agreements with YouTube and will get royalties from YouTube for musical works that appear in videos on the site.
The Harry Fox Agency (HFA) will be in charge of setting up the licensing agreement, which will include synch rights for music in user-generated videos. However, even publishers not with HFA will be able to benefit from the agreement. Royalty payments will be determined by global advertising revenue earned by those videos that use the music.
While the appeal is still pending, the NMPA and music publishers including Edward B. Marks Music Company, Freddy Bienstock Music Company and The Rodgers & Hammerstein Organization have already filed notices to dismiss their appeal. More information can be found about the resolution on the NMPA website.
The Music Industry Braces for the Impact of Music-Locker Services
In May, LimeWire agreed to pay $105 million to settle a copyright infringement suit filed against them by the major labels. And Wired magazine called this event "the end of an era," so reports an article published on Law.com last week. And this "era" was the 10-year period when the recording industry fought to stop unlicensed music swapping online through P2P networks.
However, now the music industry faces a new challenge:  As global music sales continue to decrease, new cloud-based music-locker services like those begun by Amazon, Apple and Google have cropped up making many industry professionals and some artists concerned about copyright issues yet again.
Cloud-based music services are a direct response to the increased use of mobile devices, including smartphones and the recently-released iPad. They allow users to upload their digital music files to remote web servers and access them anytime, anywhere. But according to some, the cloud-based model technically involves copying copyrighted content, and new licenses need to be administered. Many in the music industry also point out that there could be a lot of loopholes in music-locker systems that might give fans more ways to swap files illegally. As Steven Marks, general counsel of the Recording Industry of America (RIAA) points out, "For some services, the term 'cyber-locker' is a misnomer because the content is not locked."
Experts on the other side of the equation disagree that cloud services could potentially violate existing licensing agreements and think the recording industry is focusing too heavily on the finer points of the law and not enough on establishing realistic business strategies that work in the current environment. Corynne McSherry, the Electronic Frontier Foundation's intellectual property director says, "You don't need a license for simply providing storage for people to upload their music … They want to wring every possible cent out of every reproduction of music. That's listening to your lawyers and not your business people."
Amazon was the first of the major companies to get into cloud-based music storage, revealing the $20-per-20-gig Cloud Drive service in March, despite opposition from the industry. Google also started its Google Music Beta in May without obtaining any additional licensing deals. Apple announced its iCloud service in June after making deals with the four major record labels to give them 70 percent of iCloud revenue. Apple approached licensing differently from its competitors because it set up its service differently:  With Cloud Drive and Google Music Beta, users must upload files manually, whereas iCloud scans the songs on a user's computer and grants that user access to identical copies in the central Apple database for all songs it recognized.
Major music labels have not commented on whether they will sue Amazon and Google over their lack of licenses. However, an anonymous source from one of the labels stated that he thought that Amazon and potentially Google would probably eventually cut licensing deals simply to compete with Apple.