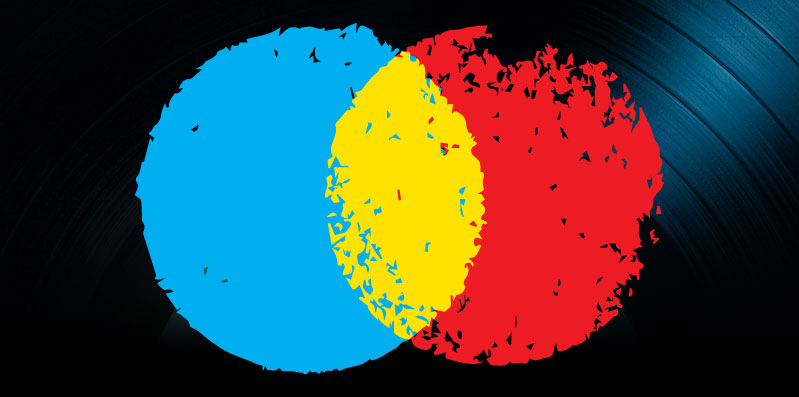 Music Business News, August 13, 2011
This past week was marked by music industry loss and innovative technology gains as indie labels reeled from destruction caused by the London riots, Universal Music Group sold defective products to valued customers, mixtape provider Datpiff provides an exciting marketing model for artists and ASCAP brings Netflix on board.
Datpiff Empowers the Mixtape, Helps with Artist Marketing
Free mixtape resource Datpiff came into the spotlight last month when Lil Wayne jumped on board after announcing he would be releasing a free mixtape through the site to reward his fans for patiently waiting for the release of his album Tha Carter IV on August 29. And even Forbes took notice of the site as an exciting business model in the rapidly-shifting music industry with an article published last week about how the site is developing as a happy marriage between artists, music lovers and even record labels.
Leesport, PA-based site Datpiff, which provides free mixtapes and mashups to music fans has been around since 2005, founded by now 27-year old music fan Marcus Frasier. The website attracts 9.8 million visits per month from 3.8 million people and has over a quarter of a million Facebook "likes" and almost 100,000 Twitter followers. It offers a user-based uploading environment (like YouTube). And Frasier has managed to keep pirated retail albums off the site by reviewing each submission himself before putting it up and more recently, by hiring an outside firm to keep quality control standards high.
As he told Forbes, when he first switched to the YouTube uploading model in 2008, "The queue to get on the site was sometimes two to three weeks. So we contracted with a company that did audio fingerprinting that could flag pirated material. That gave us the ability to grow."
Many emerging online music providers have struggled to work with the music industry, in part because it has been very resistant to support giving away free or inexpensive music to fans. But Datpiff has become a great marketing tool for artists of all sizes, and Frasier has managed to create good relationships with even big recording artists like Jay Z and Kanye West (who also released a mixtape last month to advertise their new album) as well as both indie and major record labels. He says, about record companies, "They know the power of the mixtape. It's in their best interest to keep the artists' name going and to sample new styles and get feedback." And because of the marketing powers Frasier's site gives artists, he has been able to make money off more than just advertising and premium memberships. Many artists have upgraded their memberships to increase their exposure.
Because of his strong stance against piracy and his ability to prove that Datpiff provides solid marketing opportunities, Frasier has been able to build relationships with labels and artists and draw in a huge audience while other music providers struggle. And he has accomplished something unique in the music industry in that he's been able to attract not only big artists like Lil Wayne and 50 Cent but also artists on smaller labels or with no labels. And there is an on-going conversation on his site facilitated by active comment boards and social media between Datpiff, artists and listeners, which strengthens the fan-artist bond. Datpiff provides an equal opportunity environment for artists of all sizes to build their fan bases.
Frasier is currently working to copy Datpiff's model and spin out other entertainment sites through his larger company Idle Media. And he wants to make sure he continues to build future projects on his love for technology:  "A lot of our best concepts come up just from us wanting to do something cool with technology. It's still fun for us."
Universal Music Group Inconveniences Classical Music Fans
Recently, paying customers on Universal Music Group (UMG)'s classical music site Passionato (a paid site geared towards audiophiles) noticed an odd noise on a variety of tracks. Users discovered the disruptive sound on the defective tracks was watermarking added by UMG after they asked Passionato representatives how to resolve issues with the site, which advertises that it provides "lossless" classical music recordings.
The exchange about this issue on the Hydrogenaudio message boards illustrates that Passionato representatives suggested everything from downloading pirated copies of files without watermarks (even though they had already paid for the watermarked versions), to remixing the files themselves. As Techdirt pointed out, watermarking tracks and then telling paying customers they have to go through the hassle of fixing the problem themselves alienates them and makes it unlikely they will continue to pay in the future.
ASCAP Licenses Netflix
On August 11, ASCAP revealed it would be entering into a licensing agreement with Netflix as the popular service shifts its focus from physical DVD rentals to streaming video. Netflix has become the most popular internet subscription service for film and television viewing, making up 61% of digital viewership in the U.S.
ASCAP decided to provide the license because subscription-based streaming services are emerging as a great source of revenue for ASCAP members  whose music has been placed in films and on television. ASCAP also recently announced license agreements with Spotify and Turntable.fm and plans to tie up agreements with Hulu and Amazon in the coming months. ASCAP already has licenses with 18,000 different companies, including start-ups, huge internet companies and mobile networks.
Indie Catalog Destroyed by London Fire
The Sony DADC distributing warehouse caught fire as a result of the on-going riots in London last Tuesday at 4 a.m. The building contained the entire stock of 150 labels distributed by PIAS UK and PIAS Ireland, including Rubyworks, Model Citizen, 4AD, Warp, Rough Trade, Sub Pop, Secretly Canadian, Jagjaguwar, Drag City, Soul Jazz and Domino. According to Billboard, 3.2 million CDs and vinyl units were destroyed.
As labels and stores awaiting their stock panic, reports from PIAS continue to indicate that the warehouse has moved to a new location and is once again up and running. Sony DADC states is has found a new temporary distribution partner and will be ready to pack and ship orders within the next week. Representatives from Sony admit that their biggest challenge is going to be recreating a catalogue with as much depth as the one that was lost:  "Re-manufacturing and getting stock in [outlets] next week of the top several lines is do-able, but we had over 8,000 lines at Sony DADC. [As for] whether they will all ever be re-manufactured, there's obvious issues there and I think some of them will lose out in that process."
A campaign to help artists and labels affected by the blaze called LabelLove has been set up to help with rebuilding efforts and is quickly garnering the support of music fans worldwide. Music fans are being encouraged to buy albums from one of the many labels affected by the fire:  digital downloads of an album or physical albums from their local record stores.