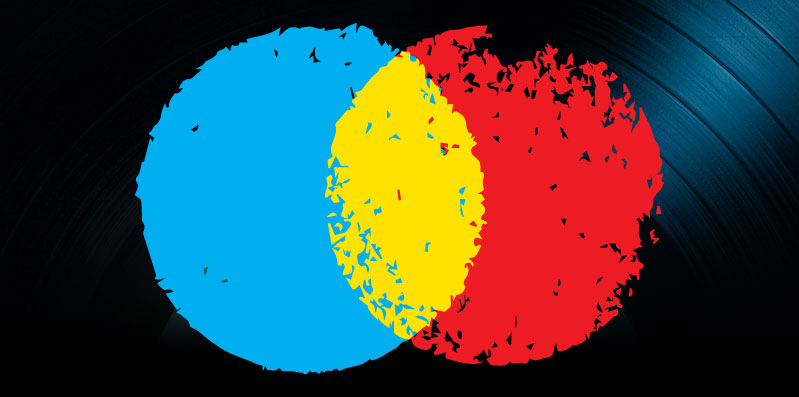 What is Topspin? (Part 2 of 2)
This is part 2 of 2 of an interview with Ian Rogers – the CEO of Topspin.  If you missed part 1 you can read that here.
Music Consultant:
How do you respond to the criticism of Topspin's ability to develop artists?  More often than not I hear-  "That's great for established artists, but what are you doing for the developing artist? What are you doing for brand building?" I realize you've discussed some of that, but what do you say to people?
IR:
It makes sense. It's deserved. We built our name on the bigger projects we've done. I would argue there are 500 artists on Topspin, and most people could only name a couple. We've worked with artists of all sizes. We'll continue to. It's really a business and marketing decision for us. The reality is, depending on who you believe, there are five million artists on Myspace and hundreds of thousands of artists on TuneCore and Reverb Nation, but I really believe that the number of people that could actually make a living playing music is more in the range of 50,000. It's an aspirational business, there are a lot of hobbyists. Topspin is really meant to be a professional tool. A lot of people don't really want to hear that. If you're not going to make $5,000 selling direct from artist to fan, then Topspin is probably not the right tool for you. We've tried to be really upfront and honest about that, but it's not necessarily the message everyone wants to hear. We're trying to create a healthy middle class of artists. Our goal is not to charge five million artists $10. That's not how I want to build my business.
Music Consultant:
I haven't heard that from you guys before. Maybe I haven't been doing my homework and reading enough interviews, but I hadn't heard that.
IR:
I don't think we've been particularly clear about it, to be honest with you. We work with so many small artists that it feels a bit moot. We work with small artists every day. I actually just had a phone call this morning with one of our partners, and we're trying to put together a platform that's literally turnkey, to easily set up an artist's site – sort of Band Camp simple. We're definitely trying to get there. I don't want to keep anybody out, but at the same time, my goal is not to make $10 on five million artists. I'd love to have a few thousand artists who are making money on Topspin. That's our goal. I think that's hard for people to get their head around, because that's not the way a lot of people are building their businesses. The other thing – I'll throw this out there – that's why I'm working personally with the Get Busy Committee.
Music Consultant:
I was going to ask you what made you choose them, because it's not like you're not busy.
IR:
To be honest, for me, if I'm not using the product I'm probably not very good at leading the company. I wouldn't be very good at running Flickr if I didn't take photos. I felt like I needed to be a customer. So I kind of had in the back of my head that I was looking for something to try. The Get Busy Committee stuff was great, because a)  I really liked it, and as someone that grew up listening to the Beastie Boys and NWA, it's just a record I loved, and I know it's not everybody's cup of tea, but I don't really care, because I genuinely love it and think it's a truly great album from some guys who could've been taken that to a label, but chose not to because they'd been through the label system already and they just wanted to do it themselves. It was exciting to me for that reason. I also thought, because of the criticism you brought up, this is a band that does not exist. It's not even like they were small and then decided to tour for a while. Before October of last year, they literally did not exist. When I started working for them, I registered the domain, and we built it from scratch. We have many thousands of people on the e-mail list, we have 2,000 people on Facebook.   I don't want to say how much out of respect for the band but let's put it this way, we've cleared that $5,000 direct to fan hurdle I mentioned a moment ago.
Music Consultant:
So they are making a full time living at this?
IR:
I wouldn't say we're making enough money that three guys are making a living, no. We still haven't done any tours. Thankfully they have other things going on in their lives that they're not trying to earn a living solely on the band at this point, but we're definitely covering all our costs and are spending money. We're spending money on Web design, we're getting a little bit of PR help, a little bit of help here and there, and we've made more money than we've spent at this point, which is a great thing. I kind of want to prove that it's possible. This is not just, "Take some established people and pump them through the machine." There are a number of people that have built it from the ground, up on Topspin. If you look at bands like Golden Filter, or the way we started the fan campaign here, there are lots of small examples and a couple higher-profile examples as well. The bottom line is, you have to have a product that people want and care about first. What Topspin is really for is bands that have fans or are capable of having fans. There's no real bar below that.
Music Consultant:
Talk to me about your competition out there. Reverb Nation has widgets, and Nimbit has an all in artist services environment. There are a lot of people jumping into the artists' tools business. Unfortunately the entrepreneurial aspirations seem to be more lucrative than the sale of music. How do you stack up, and do you even see those companies as competitors?  I guess the question comes down to – why Topspin?
IR:
It's a good question. The ones that you mention –  both ReverbNation and Nimbit – we're super friendly with.  I think we're a lot less competitive with ReverbNation. They have marketing tools, and we've talked a lot about how ReverbNation widgets become end caps for Topspin widgets. They're a broad marketing platform, and our tools could easily fit in there. Their ecommerce is also integrated with AudioLife, who is now one of our partners.  Ecommerce and store-building is not one of the core competencies of Reverb Nation. I think fundamentally they're for a different kind of artist. They are going for monetizing hundreds of thousands of artists, where we're going for monetizing a few thousand artists. Our tools are going to reflect that and reflect a more professional artist. In general, we're the only platform that really has the demand generation marketing tools and the ecommerce marketing tools integrated in the way that they are with the feature set that we have.
I don't think anybody's investing as heavily in it as us or moving as quickly as we are. What a lot of people have are essentially fulfillment tools with no real marketing tools. I don't think fulfillment is a particularly difficult technical challenge. There are a lot of ways you can sell stuff but managing fans and generating demand is a difficult part. When you put those two together so you can do marketing activities and then can follow them all the way through to the transaction and get all the analytics that you need out of the other side to understand what's working and what isn't, my sincere belief is that no one's really close to us there, and they're not going to get particularly close. For us, the real competitors that we're looking at are people that we actually bid against every day out there in the field. It's more existing legacy ecommerce systems, and those are ecommerce systems that are inside of labels and Live Nation and those sorts of things. At the end of the day those aren't really competition because they're fulfillment platforms and not marketing platforms with fulfillment built in.
The name of the game for us is to just keep moving harder and faster on the marketing features side and keep so far ahead that artists say, "Wow, I have to use these tools because they really work." They really do – as Metric's marketing manager put it –  "I built a six-figure business where I had a zero dollar business the year before, took my e-mail list to 135,000 plus where it was 4,000 the year before." Those are the kinds of stories we need to get out there that really differentiate us from the competition, because anybody who says, "Oh, well I've got a shopping cart. I don't need Topspin" is really missing the point. There's no way that their shopping cart delivered them more than 100,000 e-mail addresses and on its own delivered them a six-figure business. It's the integration of all those tools that work.
There's a great set of books about innovation The Innovator's Dilemma, The Innovator's Solution and a third one, Seeing What's Next. The author, Clayton Christensen says, the mantra in the book is, "When the technology is not yet good enough, the integrated solution is the best solution." I think that's the story, not only of innovation throughout the ages, but definitely the story of digital music. That's why the iPod has had such dominance. I think in this space, you could cobble together a Topspin solution out of a bunch of pieces. You could take a Yahoo store and a ReverbNation widget and Constant Contact or whatever and put the pieces together; but I think people who are serious professionals aren't looking for the cut-rate solution, they're looking for the integrated solution that gives them all the info they need. That's what we're trying to be. We would really like to be the marketing platform that people who are marketing professionals use.
I think we have a long way to go, and that the Pro-Tools analogy is real. We want to be for digital marketing what Pro-Tools is, was and has been for digital production. I think if you look back to Sound Tools 1.0, by today's standards we would laugh at that piece of software. I think five years from now we'll look at where we are with Topspin now and laugh too. I'm not going to pretend it's the be all, end all, but we're working our asses off, we're releasing new code every week, we're actually working with the software ourselves to build marketing campaigns. If you look at something like Sara Lowe's site, that site was built this past Sunday in four hours. That really I think is the promise:  that you can actually build great sites that work and that deliver dollars and capture fans and build fan connections quickly so you can spend your time doing higher-value things.
Music Consultant:
Tell me why, from a business perspective you guys decided it was necessary to have a training course for people to be certified to operate this marketing environment. I don't disagree that the average lay person on the street definitely needs some background and frame of reference, but I thought it was an interesting business decision.
IR:
If you think about the business and where it's at, this business is really akin to Salesforce.com where you have a new and effective way of running your business with this tool, but even if the tool is good, and the tool has been coming along, it is still challenging to use. Even if the tool was perfect, it doesn't mean making the tool is going to make people great marketers and great operators of the tool. If you have a tool with enough power in it, people need to be taught how to use it. It's analogous to Pro-Tools or PhotoShop, Premiere or After Effects – any of those tools. You can't just pick up that software out of the box and say, "Alright, I'm an artist!" or "I'm a graphic designer!" I think our goal has been to make a tool which is powerful, and I'd rather have it be powerful and full featured than easy to use at this point. We have a really hungry user base that wants powerful features. We'll continue to make it easier to use over time, but I'd rather the feature exist than it's easy to use at this point.
When you have a few hundred customers, you can teach them how to use a powerful feature. We're not trying to be Yahoo. We're not trying to have a hundred million people using Topspin, we're trying to have a few thousand really talented people using it. So having a training program, which covers the basics of how we look at marketing and how we've had success at building campaigns, and then how to use the software felt really natural given what we were trying to accomplish. Also, our goal again is not to sell you something and then walk away from you:  "Okay, we signed up 100,000 artists. Great! We're done." We don't want to make money unless our artists make money, and we want our artists to make a lot of money. It's not a "Hey we got you on the system. Check!" We really want you to actually be successful in gathering fans, selling things and building a business. Having people be successful on the platform is as important to us as having them be on the platform, which is the short version of why we have a training program.
Music Consultant:
You have a very unique vantage point given your position and background in the business. Do you have any advice to artists out there that are struggling to know where to turn with all these tools and all these options that have come up in the last five years?
IR:
There's more information out there than ever, and I think it depends on which kind of artist they are. Are they the kind of artist that wants to get deep in the mix on this? I'd still recommend that artists first partner with a great manager. That's going to help them make all these decisions, and hopefully the manager is really up on this stuff and can do all this heavy lifting so they can concentrate on their art and communicating with their fans.
Music Consultant:
Without a great product, it's a dead issue.
IR:
Exactly. I think the product at this point does include that fan communication, but still there should be a manager that's worrying about the details like Topspin. I think resources like yours are great places to get started because you can get real human beings who will help you. I actually have been so impressed with what Berklee School of Music has been doing. If I were 18, that's what I would be doing – I'd be at BerkleeOnline.com taking the music classes and the music business classes because I think pursuit of knowledge is great, there's a lot of great knowledge there, it's relatively inexpensive relative to the value you're getting, and you're going to meet people as well.
We had several interns – mostly from Berklee School of Music – at Topspin last summer and mostly found them jobs at the end. Being out there and having those connections is really important. I would start at those places that are umbrellas, which are relatively open and not tied to any one approach, but really dedicated to seeing entrepreneuring artists succeed. I think the other thing that's interesting is that being an artist is more like being an entrepreneur than ever. I find myself talking about start-up culture with bands a lot as well, blogs like StartupHacks and VCHacks, books like the Innovators' Solution and things are somehow pertinent to artists as well. But really I would start with the Music Power Network , Berklee College of Music, blogs like yours, that sort of thing.
——
Checkout Topspin and the Ian's clients the Get Busy Committee