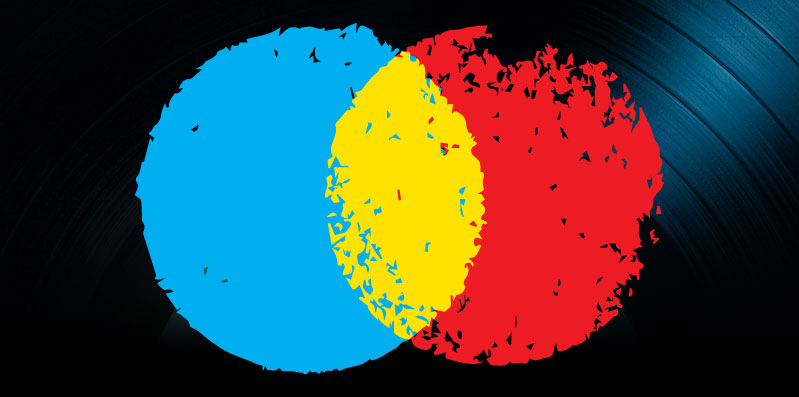 Using Ustream.tv For Your Music
Matt Howe is the Manager of Business Development and Music Content at the rapidly-growing video site UStream.  He got his feet wet in the music business right out of college, working for a small London-based independent label called Adventure Records, working with the former head of Virgin Records in the UK. Matt then moved on and worked in the International Department at EMI Music for two years as a coordinator and junior project manager, where he worked with major artists such as Coldplay, Robbie Williams and Radiohead. While working on Coldplay's X&Y record through EMI, he established a close relationship with Capitol Records team, and was asked to move to L.A. in 2005 to become marketing manager.
He eventually made his way back to EMI  Music, this time in Santa Monica, CA, where he took a position as Director of Strategic Marketing and Business Development to help the company transform the  way they managed their internal communication systems about artist releases, licensing, selling and managing the A&R staff.  He moved back to the UK in 2009 and worked as an independent consultant for EMI out of its Kensington offices, where he worked on some international releases for several bands, including 30 Seconds to Mars and Alice in Chains. He was offered his current UStream position through a Myspace friend that was running its business development department and wanted an experienced head of music content.
Recently, I spoke with Matt about the explosive growth of the UStream platform in the past year and how artists can leverage it to improve relationships with their fans and strengthen their marketing plans.
Music Consultant:
What is your role at UStream?
MH:
It's really two pronged. The first part, and the one that's really the most intensive, is dealing with incoming inquiries from artists, labels, publishers, managers, etc. and trying to make sure we support all our premium music partners and make sure they're set up well on the platform, that their channels are created properly, that they have all our latest product developments switched on, that the channels are skinned correctly, that we build out the Facebook applications, etc. and help them with that, and in instances help them with broadcasts when we can. That's probably the lion's share of work here. We're in a very fortunate position at UStream where we're the preeminent live streaming video service in the music space, so we get a lot of incoming calls, which is great.
On the other hand, another part of my job is more proactively going out and trying to find partners for product launches, trying to strategize internally with our product team and the rest of our business development and sales teams as well so we can find out areas we should be focusing on. Revenue is definitely going to be and has been a big focus for this year for the company. How do we turn this from a traditional ad supported internet business into something where we can actually make money, as opposed to just keep the lights on? We're going to focus on some of the more revenue-based models and try to figure out where and how they best apply to the music space, and then communicate that through to partners and launching products around suitable partners within the music space.
Music Consultant:
Your world view must be very interesting given that live video available to the masses in that way in a broadcast kind of medium is still rather new, at least in terms of being this easily and widely available. Are you seeing anyone use this medium particularly well? Can you cite some examples of people that are really using the channel to present and market themselves successfully?
MH:
I can tell you some of the biggest broadcasts we've done in the video space in the last year and a half or so. I'd say Kiss is one of the most active artists in our platform in terms of streaming concerts and doing press releases and announcing dates, etc. They use the platform very well, and their management team works with us very closely. Nathan Gregory over there works with us. They get it, and when they can, and when the production is available, they use us very well. I think they still are responsible for our biggest music event to date. They streamed a concert with us from the Staple Center late 2009, and that got us two million streams live, which was pretty insane. That still stands as our biggest broadcast to date. Bon Jovi is another band that has used us a lot, and has used us to good effect. We deal mainly with the guys over at Sparkart. We've streamed quite a few concerts with the band, including one from Dallas in April, 2010, which got 1.5 million live streams and over a million uniques, which is again pretty huge. We also recently streamed a concert of theirs from Melbourne. We actually as a company have a pretty large Asian presence. Soft Bank, Japan invested heavily in the company early on last year, so we have a joint venture out in Japan called UStream Japan. We streamed the Bon Jovi Melbourne concert with a lot of support from the Asian office. Even when the band isn't doing web chats or streaming concerts, the guys over at Sparkart have been pretty good at using the platform to stream concert DVDs, etc. to keep the awareness there and keep providing reasons for fans to watch the channel and watch their live content.
Music Consultant:
Even with the big brands, is consistency a factor? Are you finding that regularly broadcasting or having a regular stream of live or personal footage is helping garner a viewership?
MH:
I would say moving on from the likes of Bon Jovi, which is the biggest single event broadcast we've done, when you look at the urban space and urban artists like Lil Twist, Trey Songz and people like that, they're very engaged and very regularly on our platform. Nikki Minaj and artists of that ilk seem to get it and have no problem going live regularly. They like chatting with their fans and see the value in it. Through them, people like Lil Wayne have come live as well  on our platform. Getting that consistent broadcasting content is definitely a challenge. You have to give fans something worthwhile to keep coming back to. Even the most charismatic of artists is probably going to burn out their audience a little bit if they are going live once or twice a week indefinitely or chatting with fans. You want to try to keep it fresh. Those content ideas are challenging.
The production angle is a challenge as well. It's not always easy when bands are on the road to broadcast live, streaming video. There are certain requirements such as internet capabilities, etc. that might not be readily at hand, and that we're addressing with a variety of applications, whether they're web-based broadcast applications or something else. We have a free piece of software you can download called UStream Producer that enables people to broadcast in pretty high quality from their webcams. And then we have a couple mobile solutions, including iPhone and Android broadcast apps as well. We're hoping that making that technology available and putting it in the hands of our broadcasters will encourage them to go live more regularly. We're trying to break that barrier between the technology and the medium. Someone like Twitter has done very well with that. We always have our cell phones or our iPhones in our hands, so it's very easy for artists to update Twitter multiple times a day. But it's not so easy to grab a video camera and go live streaming if you don't have a suitable internet connection, or if you're just out on the streets in New York and you see something cool you want to stream. We've been making a lot of strides into the mobile broadcast realm.
Music Consultant:
It would still be awkward even if you had a myfi in your pocket to walk around with a laptop and try to talk to your audience. You're right. It doesn't necessarily even have to be music, but can you talk to me about people who have successfully built brands by leveraging UStream? One of the people that comes to mind that first turned me onto it – although I don't know him directly and only know his work – was Gary Vaynerchuk, who wrote a book Crush and advocated it was a great way to dominate a niche for informational products. Have you seen fine artists who did not come in having an established brand use the product with success?
MH:
That's a really good question. To be perfectly honest, we have had examples of artists who used the product before they were household names and then subsequently broke through to the mainstream. I'd say Nikki Minaj is a good example of this. But I would in no way say their use of UStream was a contributing factor to their success necessarily.
Music Consultant:
I think it's safe to say it was probably one of them.
MH:
As part of a broader new media strategy that these artists are employing, and a much more accessible profile to their fan base, I definitely think we fit into an important part of that. I do think when you talk about Twitter and Facebook, we all know the biggest artists out there that are updating those feeds, and they can be easily ghostwritten. But there's no way to get in front of a video camera and replicate talking live to your fans. I definitely think there are some artists – and Nikki Minaj and also Trey Songz would be examples of that – who have used us as part of broader and more engaged policy with their fans, and then in conjunction with traditional media have broken through to the mainstream.
Music Consultant:
So, forget about music for a second, because frankly what your market is becomes less and less important, because it becomes "Can you adapt people's strategies to a different medium?" Are there people that have used UStream who cite that as an important tool to their rise outside the music space?
MH:
Absolutely. I would say there are actually some really weird ones. We see a lot of activity in the animal channels. We had a Shiba Inu cam, where this family was basically streaming an enclosure of their Shiba Inu puppies 24/7, and it was getting significant numbers. I'd say even weirder we have what's called the Owl Cam which is a couple in I think South Carolina that put a webcam in a bird box in their garden because these owls had been nesting and mating in this bird box for years. They stuck a webcam in there and started streaming it, and I think to date they've had 30 million streams of the owl cam. They've built a business purely from the technology platform we provided. They've sold merchandise and have a fan club and built a business off they technology we've provided.
Music Consultant:
So, a $200 webcam and a UStream channel and Café Press founded a business.
MH:
It's crazy. They've been getting tens of millions of streams of their owl cam, they're selling merchandise off that. Fans of these things are some of the most rabid fans we have on the platform too. If there are technology problems or interruptions to the broadcasting, we hear about it. There are fans out there that are extremely dedicated to that channel. As we all know, the long-tail hypothesis applied to niche markets can be hugely profitable. That couple has definitely built a business purely off UStream. We actually had a company meeting at our head offices last year in San Francisco and flew them in as our guests of honor as an example of what we're doing with not even premium content providers, but just mom and pop living in the middle of America. That's definitely a great example.
Music Consultant:
When I work with artists' marketing, I tell people that websites are no longer billboards, but they become the "You" news channel. Are you finding a lot of people are scheduling content mimicking what we grew up with on TV? Is it similar to, "Tune in every Tuesday at 8:00 for the Owl Chat?"
MH:
No. I think with the channels like the owl cam and Shiba Inu cams, the big draw is that they're running all the time. These people are on 24/7, so you can tune it at any time and watch. It's especially challenging in the music space as well to get scheduled programming far enough in advance where it can be adequately marketed to the artists' fan base. Most of my week is reactive. We have artists small to large reaching out on a moment's notice saying, "We're going to go live in five hours' time. What can we do?" And that narrows the window of them being able to do anything to market to that fan base.
Music Consultant:
Let's talk about that conversation. If an artist comes to you and says, "We'd like to go live in a few hours. How can I market?" what do you say?
MH:
We just had the craziest one. We've been trying to get Kanye West on here for a while, and he was in South Korea before the launch of his My Beautiful Dark Twisted Dream album, and we got a call from him and Island Def Jam to say he's at an airport in South Korea, his plane leaves in two hours, and he wants to get up and do a web chat and premiere his latest video. We had been trying for so long to get him on board, and no one on his side had set up a channel, so we got our VIP support guy and one of our account managers on the phone and within the matter of an hour skinned a channel together and got a live broadcast with him. But the only other avenues open to market the direct-to-fan model Kanye has are Facebook and the like. So, he blasted it out on Facebook and Twitter. But it leaves us little time to put it on our home page, which gets hundreds of thousands of uniques per day. And it gives us very little time to reach out and get people to schedule this into heir day. That's the challenge, not just with the Kanyes, but with the other artists out there. We get developing bands from all over the world that will reach out on very short notice and say, "We're planning to go live at X time. What can you do for us?"
Music Consultant:
I guess the question is, how would you advise an artist who gave you enough time to market an upcoming concert or broadcast?
MH:
The strongest avenues for marketing still reside with the talent. We're a pretty heavily trafficked website at this point. We have over 100,000 uniques per day on our home page. We stream somewhere in the region of 17 million videos per month, according to our most recent figures. But we still see, when we're promote something heavily on our home page, and to our 1.5 million followers on Twitter, if we're doing this for an artist that doesn't have a particularly engaged audience online, if they don't have a particularly high number of Facebook fans or Twitter followers, then all the promotion in the world for us will not create a huge uptick in what we would expect to see. It's when you see artists like Snoop Dog, or you see artists like The Main, who is a developing band on Warner Bros., who had a pretty active online presence. When they went on Twitter and Facebook 72 hours in advance of a show they were streaming with us, they drove a lot of traffic. The main avenues for marketing and bringing eyeballs to broadcasts still resides with the artists. It invariably means Twitter and Facebook these days. They're the two easiest launch points to drive traffic over to our platform.
In addition as well, to talk a bit more about Facebook, what has proved very popular with all artists I've worked with in the music space has been our custom viewing application for Facebook, where if we're given the Facebook URL and the UStream channel URL, we can usually within 24-48 hours build a custom Facebook viewing application that the artist can then imbed on their Facebook page. You can go to John Mayer's Facebook page or probably Kiss' Facebook page and see examples of those. The fan just needs to click the UStream tab, and they don't even need to leave the Facebook application to view the broadcast. Obviously we don't get the page views, but we get the streaming numbers. That's proved very popular, and we're trying to figure out more seamless ways of reaching fans and helping artists connect with their fans on those platforms.
To learn more about Matt and the UStream platform and its many tools for artists and other brands, you can visit the company's website or follow UStream on Twitter.