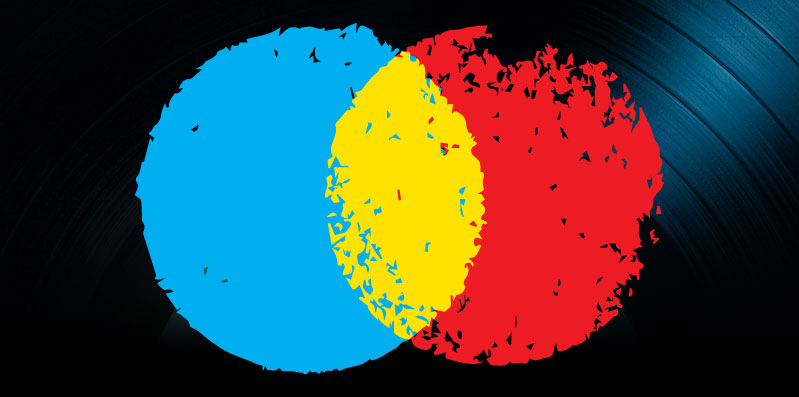 Being a Social Media Marketer
Brian Thompson is a creative coach and music marketer with over 20 years in the music business. A lifelong music lover and collector, he got his start working at A&B Sound, which was once the #4 record store in his home country of Canada. He stayed with the company for 14 years, moving up from a position in the stock room to head music buyer for the entire music division, working extensively on marketing campaigns and directly with bands and record labels. After the chain closed, he went out on his as a music manager and also launched an independent record label called Thorny Bleeder Records. After noticing that many artists did not know how to make it on their own in the increasingly DIY market, he decided he wanted to shift his focus to inspiring and motivating bands to manifest their action plans and run their own careers. He now runs a music marketing and branding blog offering free tips and resources, has his own podcast that discusses music industry issues and releases a free daily newsletter along with working as a consultant for developing artists.
I recently got to talk to Brian about the changes he has witnessed in the music industry during the past two decades and how artists can set manageable goals to find success and leverage the power of social media to connect with their fans and build solid, lasting careers.
Musician Coaching:
Thanks so much for taking the time to talk, Brian. How did you get into the music business?
BT:
I've been in the music business for about 20 years now. I started unpacking cassettes and compact discs in the back of a record store. I put them on the shelves and priced them and just really loved it. Even when I was a kid, I really wanted to work in a record store. I spent so much of my childhood in record stores, because that was the environment that called me. It felt like my home, and I felt like I was amongst all my friends – not just the people, but also the records. I've always been an avid music collector.
I started moving my way up in this chain of record stores in Canada called A&B Sound that had 22 stores. I bounced around to a few different locations in different cities and eventually became the head music buyer for the entire music division.
Unfortunately, they went out of business about six years ago, but they did exist for over 47 years. At one time, they were the #4 music retailer in the country and were often known as the cheapest place to buy music in the world with the largest selection. We were a real music store and not just a place that offered the Top 20 selection. We had the biggest jazz and classical selection in the country. It was amazing and just a great store. When I was the head buyer for the chain, I was working with advertising, marketing and the record labels, dealing with co-op campaigns, promotions and contests. I was also bringing bands in for in-stores. I was there for 14 years, until the digital world really impacted brick-and-mortar music retail and made my job obsolete.
At that point, I decided I couldn't be an employee again. It was too painful to see so much of heart and soul being poured into something and then to walk away with absolutely nothing. That was when I knew I needed to look out for myself. And at that exact moment in time, my good friends in a band called Art of Dying had just finished mixing and mastering a new album, and they came to me because they didn't know what to do with it. I came on board, and we decided to form our own record label called Thorny Bleeder Records. I was tour managing this band around the world and managing the band along with the lead singer.  They're signed to Warner now, but we put out their debut release. I was doing their marketing and managing their online presence. I spent about three years with them. And once they signed to a major label, we found them a big-time rock manager – the same guy who was managing Disturbed.
After my time with Art of Dying ended, I decided to start evolving Thorny Bleeder into a full-on independent record label. I spent a couple years signing on some artists and putting out some records. At that time, I also had an artist services division helping artists with radio campaigns, press, publicity and marketing. And then, the whole DIY world really picked up and changed to the point where it didn't make sense for me to operate as a little record label anymore. We didn't have huge budgets to invest in a band. We were pretty much just there as a means of distribution, and of course, bands can do distribution completely on their own now.
That's when I decided to stop signing artists and managing bands. To be honest, I got frustrated with managing bands, because I found artists were looking for me to get them to where they wanted to go when they weren't even ready to get there themselves yet. I saw this over and over again across the board, looking at the industry as a whole. There were so many bands that thought getting signed was the answer to them getting a bigger audience. And it dawned on me that there is a real disconnect here. Even though there are all these tools available that enable artists to take their careers into their own hands, nobody is really doing anything with them. Regardless of how good your manager is, if you fail to put in strong effort yourself, no manager is going to be able to help you.
For example, there were bands I came across who said, "We can only go on tour two weeks out of the year, when our drummer has his holidays." If you can only go out there and support yourself on the road two weeks out of the year, where are your priorities? And how can you expect someone to want to work with you on a percentage basis if you are not even creating an opportunity for revenue to happen?
Musician Coaching:
I go back to the VH1 Behind The Music example a lot. I think people are shown through the media what it means to be a success and a celebrity. What they're never shown is the thankless hard work and the gigs where no one shows up.
BT:

Absolutely.  I eventually drifted away from artist management, because it was taking up 100 hours a week, and I was making $50 a month from it, in great part because I was working with developing artists who just weren't ready yet. We all have to put bread in our basket and food in the fridge, and management just wasn't working for me or for me or for the artists. Artists were relying on me rather than taking the initiative themselves.
So, I decided I wanted to focus on helping to kick people in the ass a little bit. I wanted to try to inspire and motivate people to really do the things they need to do to get to where they want to go. The more I started poking and prodding people, the more I realized that they really were receptive to working harder. A lot of them really did just need a wake-up call to make them realize they don't need to make excuses and they can do it on their own. They realized that maybe it wasn't a manager they needed, but that they might just really need to get out there and play a little bit more and develop their own story.
I started focusing on the blogging aspect of Thorny Bleeder and on sharing information with people that would help them do what they needed to do. That's what led me to start up the DIY Daily and develop a podcast. Everything has evolved. Every day I'm putting out tons of information. I just want to give people the tools to realize their dreams if they really want to chase them.
On top of that, I do consulting as well.
Musician Coaching:
And you often refer to yourself as a "creative coach." Why did you decide on that term?
BT:
I used to call myself a consultant, and I found that the word scared people and sounded a little too businessy. I'm trying to use my blogs and my podcasts to talk about things in the industry in a much more open way, so I'm not just talking to the independent musician. I'm also talking to anyone in a creative field, whether that person is a poet, an author, a musician or anything else.
Musician Coaching:
You're obviously great at keeping up with podcasting and do really well on Twitter. You strike me as someone with a lot of strong specialties. What do you feel are your biggest areas of expertise in the industry?
BT:
I think first and foremost, I am a marketing guy. I've always been a marketing guy, even before I realized it. I've always had an aptitude for observing and picking things apart. It didn't dawn on me until a couple years ago how knowledgeable I am about marketing. I feel like the more I dive into the digital world, the more value I've been able to provide to people, because I do have such a wide swath of different experience in music, from physical, to advertising to digital.
Marketing is definitely my forte, but I don't really hire myself out to run musicians' advertising campaign or their promotional efforts. I just want to help brainstorm with people and create ideas. Earlier this year I came up with a title for myself called "Idea Development Engineer," which I thought kind of summed up what I am doing.
Musician Coaching:
I know it's hard to distill a creative process into something I can explain using a couple sentences. Are you someone who is helping artists take their existing creative products and develop ways to get them out there?
BT:
It's different for everybody. A lot of people think they have a goal for what they want to do, but they just need somebody to talk to about it to make it take shape. And many people just don't have anyone to talk to. They're not ready for a lawyer or a publicist yet, but they just have some questions and don't know who to talk to. They have all these ideas floating around in their heads and feel confused.
Even just in my daily newsletter, I'm sharing 20 stories a day with people. There's so much information everywhere, and a lot of people don't know where to start. Even if they have started, they don't know where to go next. A lot of times, I will just sit down with someone and develop a singular goal. That person may have 20 goals, but I encourage them to start with one that is the first thing they should go for. I'm really just helping people organize their thoughts, clear some of the B.S. away. I help them focus on the right priorities at the right time and get them to a place where they can start taking the steps to move forward.
So many people have a head full of ideas, but are so overwhelmed that they never begin any of them.
Musician Coaching:
Well, the reason you put blinders on a horse is to keep it focused on the track.
BT:
Right. After I create goals with someone for the next 6 months or a year, a lot of what I do is sit and brainstorm ideas for them. I also do social media training. I've become known as a guy who understands social media and how to use it effectively for marketing, networking and creating opportunities.
A lot of times people come to me with really basic things they need help with – like blogging. But as I work with these people to develop these different components, they are able to do something unique on their own website or blog that gets me excited, because I see that they've managed to build excitement within themselves about the medium.
I push people into using the free tools available to them. A lot of people still want to buy advertising and buy their way into the music industry. They don't realize that this just doesn't work anymore. I invest a lot of energy into teaching people how to effectively use content marketing – the same concept behind your own blog.
Musician Coaching:
I really take issue with anybody that identifies themselves solely as a "social media expert." Many times, I find that this title does not point to an intelligent, thought-out process surrounding what information to broadcast and often what information not to broadcast. It speaks nothing of the programming and thought that goes into creating your own personalized multi-media "TV station."
Having someone like you to curate, formulate and understand the strengths of the different channels is key. It's not enough to tweet about the peanut butter and jelly sandwich you had on Twitter.
BT:
A lot of what I dive into is the behavioral habits that lead people to use social media, so we can provide the end user with an experience that is entertaining to them.
Musician Coaching:
And why do people use different social media channels, in your opinion?
BT:
Let's face it:  The reason most people go to Facebook, Twitter or YouTube is to be entertained. They don't go there to be advertised to. That's the point I try to hammer home with people:  social media is not an advertising medium. Advertising, and more specifically, marketing can be a side benefit. But I don't go to Facebook to get advertised to. If you are advertising to me, I tune it out, because that's not what I want. I want to laugh at a silly photo, or click on a funny video.
The thing I really try to talk to bands about is that you have to provide value on your profile. Make people feel something; make them cry, laugh, hurt, feel happy or angry. Try to evoke something with what you're doing online. If all you're doing is a spam newsfeed of your shows, the music you're putting out or where they can buy your products, people will tune out. That information isn't complimenting the music anymore.
Years ago with compact discs, you would pull out the booklet. And the booklet would complement the music. You would read the liner notes, the "thanks," the lyrics. Nowadays, there are no liner notes with an mp3, with Spotify or whatever you're using to listen to music. So what people don't realize is, it's the social media experience that can provide that supplement to music. If you're not providing fans with additional things to consume above and beyond the music, you're missing a huge opportunity.
Musician Coaching:
Very true. It really is funny:  Originally people would say, "Slip in a personal comment here and there." Now it's about sharing a portion of your life. And if your life happens to be leading to one of your shows, then you can mention it. It has come full circle.
BT:
I also don't think anybody should share something they don't want to. You can still be as private as you want. When I say, "sharing" it doesn't mean you have to reveal your entire personal life. You can still share a lot of stuff without revealing anything personal.
Musician Coaching:
And I think you, as someone with a personal brand facing forward in your job probably do just that. Part of the reason I interview people like you is because I elect to share the people I'm lucky enough to have access to. A lot of my own thoughts end up going unnoticed, and that's on purpose.
BT:
And I try to practice what I preach online. That's how my whole online brand has started. When Art of Dying got signed, they were my sole artist. They are some of my best friends and still my partners at the back end of Thorny Bleeder. But when they went onto their major label life, I didn't know what would come next. I had a label with no artists. And my website was just a splash page. That was the start of me realizing I had no budget to advertise and also didn't have anything to advertise. So, I had to create something out of nothing.
The beautiful thing is, with all the wonderful tools around us, we can build something out of nothing. I learned how to build a website and built it for free just by going to Google and YouTube and figuring out how to do it on my own.
From there, I realized I needed something on the website. Because, why would someone come to a website with nothing on it? So, I started blogging. I also put out a compilation as a free download. I just wanted people to come to the site and start checking out what I'm about. People did start coming and listening to the free music I was giving away. An audience started to develop just because I shared with people. And, again, I wasn't necessarily sharing personal stuff; I was sharing tips, how-tos and free music.
As I saw my audience grow, I started talking to artists more directly and saying, "Listen. You don't have an audience. You need to start using the Web to create your audience, especially if you say you can only tour two weeks out of the year. You're never going to start growing an audience if you don't dive into the online world."
Just having a profile doesn't mean you're really maximizing its potential. I've tried to show people that the more you use media smartly, the more you connect with people one person at a time and win over a reader or a listener one person at a time and create content that actually matters to people, the more they will listen to you, come back and visit you again, tell their friends or tweet about what you're doing. Artists can grow their audience the same way I've grown my audience to tens of thousands of people. It's no different, and in fact, it should be easier for them. Because, I am not a musician and am not releasing amazing music or going out on tours. I'm just a guy talking at and typing away on his Mac at home. But I've managed to create a pretty big audience, and people are paying attention. And that's really rad.
To learn more about Brian Thompson and the work he does, visit the Thorny Bleeder music and marketing blog, or check out his daily newsletter and podcast at The DIY Daily.