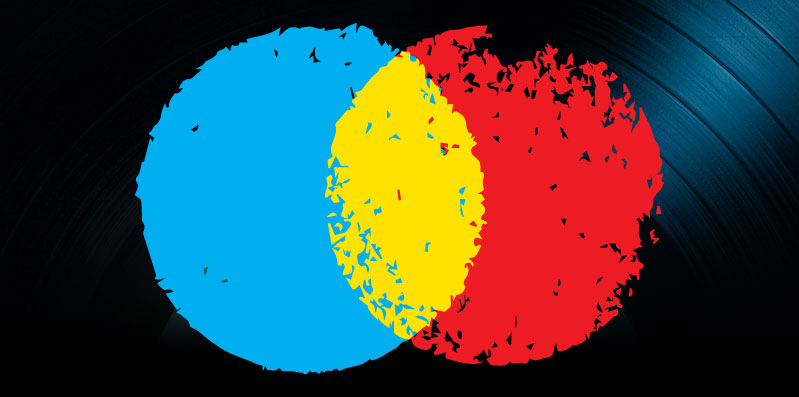 Podcasts and Music Promotion
Chris MacDonald is the founder of the very popular Podcast and music discovery platform – Indie Feed.  As one of the early adopters of Podcasting I wanted to talk to him about whether or not participating in services like IndieFeed were helping out aspiring artists and if so – how?
Music Consultant:
Chris, first of all thanks for your time. How did Indie Feed come about?
CM:
In 2004, when we first heard about podcasting, we had no idea what it was. I first thought it was having an antenna on top of a portable media device, and somehow that sent out signals that other people could pick up. What I learned obviously was that it's a subscribed media service. It was downloading content into computers and into mobile media players at that point. There was no such thing as an iPhone or a lot of these smartphones. What we realized was that there would be a lot of individuals that would be keen on creating their own personal music shows. We decided it was a good idea to see what people were doing with their current consumption, which was listening to individual tracks or collections of single tracks. We reverse engineered a show that was essentially a track with a little story at the end. This idea really caught on because one of the strengths of downloadable media is that you can consume it in short form in between other things. Imagine where once you were walking down the street grabbing a coffee and then going back to your office; now you could actually consume content on an on-demand fashion. It was media where you wanted it and when you wanted it. We started a series of subscribe-able shows, each with a specific genre, and it started to get popular. It seemed the short format worked with a lot of folks. We watched a lot of these longer format shows, and people doing series of 20-30-minute, to one-hour shows. We were differentiated from the beginning. Before we knew it, we were starting to get featured on places where podcasts get consumed, and pretty soon Apple got into the game, and we bubbled up and came into consciousness. Since then we've branched out into other forms of consumption, such as licensed in store radio.  We had the content delivered or progressively downloaded and streamed, and people can get it on our website, and any partner sites that we've done deals with have our content situated.
Music Consultant:
Why do you think Indie Feed got popular? I realize there weren't a lot of players when you got involved, but what did you do to market yourselves as tastemakers?
CM:
We certainly didn't start out thinking we were tastemakers. We were just a group of people excited about this new medium and being able to share what we thought was worth sharing. It was a means to an end. We started to realize the narrative made sense at the end of the show. This was not a personality-driven service or the Chris MacDonald show, so we tried to get out of the away and let the music speak for itself. If someone was interested, they'd stick around long enough to listen to the narrative and perhaps learn more. We learned that about 65% of our surveyed respondents said they made purchases directly related to our referrals. And 84% said they went back to the websites as recommended. So it was a pretty powerful response.
Music Consultant:
What kind of reach and listenership do you currently have?
CM:
We average 2.6 million listens per month.
Music Consultant:
How many unique sets of ears does that fall upon?
CM:
It's difficult to measure, because the way the collection analytics work is on the IP basis. It also has to do with on what range you're collecting. Our analytics system is collecting on a 24-hour basis. What we don't do is parse through every 24-hour cycle and figure out which IP address goes to what. Not only is that difficult from a mathematical standpoint, but it also is difficult because IP is a good indicator of location and unique, but AOL users and university users all use the same IP address. It's a guessing game. But what we can do is verify. We have Nielsen verifying unique listens, so they're actually tracking on a third-party basis to ensure those are the appropriate people. Also, each feature has throughout its life cycle, depending on the genre, a range of listens. Those numbers are aggregate numbers per network, but you can slice and dice it down to each show. What we do is provide guarantees to our artists in our label relationships a certain amounts of listens per feature per genre.
Music Consultant:
Have you seen anybody harness your podcast or podcasting in general to make a dent in their marketing efforts?
CM:
We have certainly seen the needle move. For example, we did a couple tests with some artists that released their promotional track of one track to the rest of the world and then they used a control with ours. Then they started to see increased sales on the promotional track and there is no other reason to base the increased sales of that track other than back to our system. So, we've seen measurable sales. If the question was, "Have you seen artists actually leverage what we do for them?" Absolutely. For every single artist we send an artist fan pack. It's the announcement of the feature and all the social components that you can utilize to share with your fans that the show occurs. We also have a press widget, and because it has the quotations it has turned into a bit of a taste-making tool. We add a quote as well and then we circulate it with our Twitter list of over of over 10,000 and our Facebook list of over 3,000. We place the quotation inside every feature these days.
Music Consultant:
I should back up – many folks might not be too familiar with how Indie Feed works.  Can you take us through that?
CM:
You can get the indie feed features in a number of different ways. The largest way it's currently getting featured is if you go into the podcast section of the iTunes directory and go to music or just put in the iTunes field "indie feed," you'll find several of the shows we have available for subscription. What that means is you can click the "subscribe" button and from that point forward automatically get the new features in the podcast section of your desktop, and you can listen to them. You can obviously attach your iPod and take those on the fly. We also Twitter out the features, so you listen to them as they come in. But all the features are pretty much the same. You can also find it on our Facebook page.
Music Consultant:
What is the song selection process like?
CM;
What we do is have a submission process and a rights clearance process. Everything we play on Indie Feed has the rights cleared. We vet submissions and review every single submission that comes into the website. We work with third-party promoters and promotional companies that are doing digital work for their client base. We also work with distribution houses that are pre-clearing the content. We have a team of what we consider to be specialists who vet the content and really on the basis of their experience filter out the content they feel is inappropriate. To the extent that we don't have the rights cleared on the content, we will seek that clearance. And to the extent that we do, we have the artists or the third party send out an online clearance. We've gotten to the point where it takes a short amount of time to get the rights cleared.
Music Consultant:
If you were an artist in this day and age, what would you be doing with podcasting to get heard? What's the pitch? Is it cold calling, is it third party? What does it look like? It has to mirror the antiquated system of talking to the program director at radio at some point; there has to be a filtering process…
CM:
When artists ask me that I ask "What do you want to accomplish?"  If all they are looking to do is attempting to get airplay there are certain ways to do that but I think it's more interesting if you're a person that wants to control the outcome and can create content that might be useful. Whether it's deliverable by subscribed media, or deliverable on YouTube, or deliverable on a news or email message, it's irrelevant. It's that you're creating something that's new, useful and of use to your recipient. This really opens up a much larger discussion about band relationships and keeping your best fans in contact with you and you with them. That's one direction.
The other direction is if you're in a position where all you want is airplay, there are some tips and tricks to make sure that happen. First of all, even the largest new media outlets still are going to likely be small shops. There are people behind those e-mails. The whole notion of sending a blanket press release is pretty much dead. They are very presumptuous and think very little of the result. In addition, mass e-mails that start with, "Hey you" or "What's up?" make it clear that the artist really doesn't have an interest in developing a relationship with the party for distribution. They just want to get some airplay. What I recommend first is that the artist does a little bit of research and take a listen to the variety of shows that are out there and make a determination as to whether they think their content will fit on the channel. Once they refine that list, I would consider to research and try to figure out who the principles of the small organizations are and then try to establish a reach relationship. Go out and find their names and ask them what their submission process is instead of just sending their format. What often happens is that their formats get burned. There might be opportunities that may not be evident. There might be opportunities for bartered services and opportunities for an artist to get some sort of list. The closer the relationship the artist can have with these new channels of distribution, the more likely they will have a lasting relationship that will work for them rather than against them. I'll say what doesn't work:  random e-mails. Even if you're a promoter and have 20, 30 or 40 acts, the press releases that don't have access to the content are just a waste of time. And we get a lot of really big companies like big record labels that send out information about their indie bands, and they don't give any information except what they want you to know in three or four paragraphs of content and maybe a picture. It's completely useless for folks like us.
Music Consultant:
Talk to me more about that. I guess you are looking for more than just the music. You're looking for someone's commentary about the music and their process? Is that really a regular part of it?
CM:
There are two things. One – the model that's currently out there, and you can't really blame promoters for this, is that they're looking for blog play. In other words, their view of what is going to create lift is if they can get "bloggers" blog about an artist, and there are a lot of bloggers out there. But that's not really what we're doing and not necessarily what other people that post analog radio content are interested in. We're not interested in hearing the story or a recast of that. What we're interested in is having access to the content and being able to figure out how to integrate it into our programming. And then because it's necessary to get the rights because this is downloaded content that invokes mechanical compulsory fee licensing we have to get the clearance for that as well. I think the problem is that a lot of the outbound messaging isn't designed to receive us. The upside is great. To get attention drawn to one show or one feature by a new artist can help an audience understand them and that is a truly valuable thing. Even if it requires a little bit of adjusting from the artist's standpoint it's well worth the time. I would say that would be good advice for any subscribe-able content, whether that's Internet content where you're doing an interview, or any content where you're integrating.
Music Consultant:
Can you give me an example of something you received that you felt should be replicated by other artists?
CM:
The easiest way is when someone submits the content in the way that meets the submission requirements. If an artist that has the wherewithal to host their content so they can just sent a link and send that link in the context of the submission guidelines that really helps. Outside of that I'm sure they could create some unique, creative methodology to try to get someone's attention, and we have had direct calls where we do respond.
Also, Make sure you have a narrative you wish to share. Your story is as important as your content, because your story is your content in addition to the music. Be prepared to provide that. It's a creative process. You can portray aspects about your act and the direction your act is heading in a way that's very compelling. In other words, if you have a scenario where you've met some level of adversity and you've overcome it, you can tell a story about that. It's a compelling piece of information. Or perhaps all your band members are from one place or from very different places. Or you have a unique perception – your band is distributed where you have one person in one place and another in the other, and you attached all the content together in a special or unique way – something that differentiates you. In the context of being able to tell a story, studies have shown that grounding a band experience into context is going to increase memory retention in a world where there is so much music out there and the metadata of the music is not necessarily with the content by which you are experiencing it. So because you don't know the name of the band or where it is from, if you can tie something to what you're doing, you stand a much better chance of remaining at the top of the mind with a listener to the point where they would click to purchase the content or go to see the show.
For More information about Chris and his company checkout IndieFeed