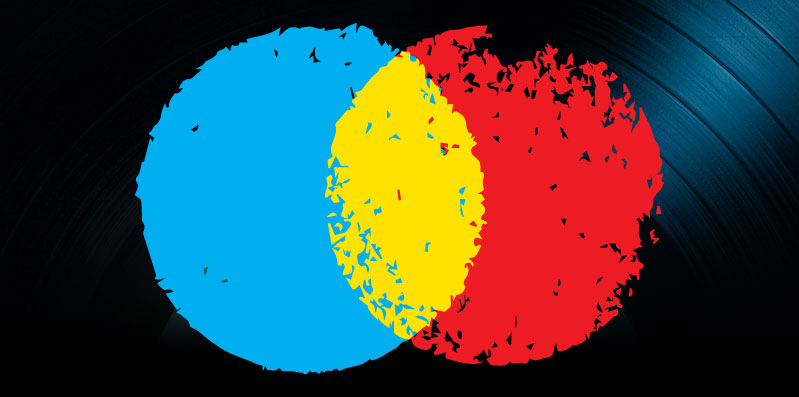 Online Video Distribution and Fun Video Facts
David Burch is the Director of Marketing for tubemogul a video distribution and video ad platform.  David came out of an e-commerce background before starting with tubemogul several years ago.  I am NOT in any way endorsed or compensated by tubemogul but I am a big fan of their free video distribution and analytics services and wanted to know more about the company as I often get questions about how best to circulate and promote music videos.
Music Consultant:
Tell me a little bit about the company and why it was founded and what you guys are doing
DB:
We were founded originally when YouTube first took off in 2006. Back then they didn't really have a lot of good analytics and numbers in who was watching what and how often. So we entered this world and said, "Okay, we'll be the Nielsen of this world." But because the technology and the Internet is such that instead of tracking panels based in 10,000 households, we can track every single stream that's out there. We tried to make it a little more sophisticated. Then, because YouTube was taking off and the new media industry was taking off and people were tracking the way videos were playing across all these different sites, they requested we add a product where they could upload to all the different sites simultaneously as well, so we did that. That product still exists today, and we expanded and tried to build on it. It's called "One Load Now" for obvious reasons. One upload to the top video sites that we automatically start tracking the analytics on all the sites. We have been expanding a lot of our analytics relationships, and we're tracking billions of monthly streams across the top video platforms and sites, across thousands of different publishers.
Music Consultant:
I know this is going to sound like a funny question, but do you have success stories you can point to that your data actually caused somebody who was unaware of some heat on their product or content caught fire and used your product to expand their views and push their product to places it hadn't been?
DB:
If you're thinking about musicians, I know there are thousands of small musicians using our free product. I don't know a prominent one I can name. There are a lot of smaller bloggers that have really taken off. Like Gary Vaynerchuk is a good example. A guy named Brian Brushwood was one of our first users and actually got signed professionally with a network after he started to distribute and gain awareness. There are a lot of examples.  In terms of indirect benefits, by being in multiple places at once, you're increasing your video SEO value. I'm not necessarily a pundit in the space, but there are people that are paying clients that use us for this specific purpose – to increase their organic search rating – and they come up more prominently and more often in searches.
Music Consultant:
Are there different advantages to different video sites in particular, or is it just a matter of covering all the bases in your experience.
DB:
You're going to get most of your views on YouTube. Period. But there is this long tail of other sites that have very dedicated fans. You might, if someone likes your content, get featured on their homepage, or you might get featured somewhere else more prominently. I think it's really a matter of getting out there and finding your audience and trying to learn when you get bigger unexpectedly, trying to learn why that happened.
Music Consultant:
Tell me more about the analytics piece. What kind of data are you able to track with both your regular and your pro product?
DB:
The free product actually comes with most of the analytics built in. We track views, which is an obvious metric, but also viewed minutes. A view is tracked as soon as someone hits "play" on the video. We track how long someone actually watched before they clicked away. We also track things like completion rates – how many people watched a video until it finished, comments, ratings, also viewer attention span on an individual video level and a publisher/campaign level across all their videos, audience geography – which states were people viewing video in, etc.
Music Consultant:
You track by IP addresses basically?
DB:
Yeah. We also track whether a video was embedded. That one is worth emphasizing, because if you're asking which metrics really matter – embedding does. Other than just going to Google and running a search or clicking around YouTube, the second most common way videos are discovered online is through embeds. Going in and figuring out who is embedding your video and driving views can be really valuable.  It is important to take care of the people that are driving a lot of your views – especially in music. That's why when EMI blocked embeds, they're going to see their viewership crater a little bit. Embeds are how new music videos and new videos in general tend to be discovered. You increase your chances of going viral.
Music Consultant:
Oddly enough, that was the straw that broke the camel's back with EMI's flagship online video artist OK Go. They left the label as a result of that decision I believe.
DB:
Yeah. I remember being asked what kind of effect it would have, and we were trying to quantify it.  People at YouTube say this, and we've seen it in the monthly stats we track – how many embeds per view a video gets really early in its life cycle has good predictive value for how viral a video will be. There are a bunch of other stats we track that are important as well.
Music Consultant:
That's good to know that early embeds are such a predictor of future success.
DB:
I think they are one of the main engines of early discovery – how people find videos. When you think about it, that's true with my experience. I watch a lot of the videos I watch on a daily basis on blogs or on other publication sites.
Music Consultant:
Which other recommended practices would you suggest for those trying to get their videos out there? There's embedding, there's making sure you're on all the different networks. What else?
DB:
I think good PR outreach is always good. That's a good tip in general and not just specific to our product. Just distribution and paying attention to where you're getting views is important as well.  Coupled with aggressive use of social media. A viewer that watches a video that found they through Twitter or Facebook tends to watch it longer than a viewer coming from anywhere else online.  I forget which social media success story said "Especially if you're small and scrappy and looking to make it. You really want to leverage the Twitter, Facebook and aggressively interact with your audience." We have found it to be true.
——-
All images belong to Tubemogul and are re-posted from their research pages.  If you have video or videos I highly suggest you explore their services.