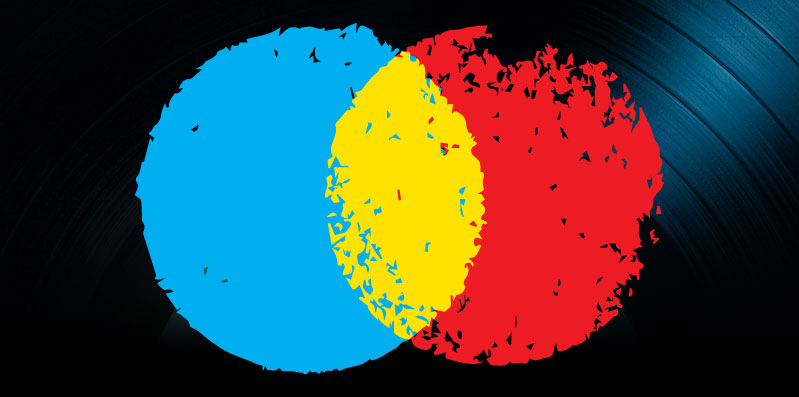 Music Marketing and Promotion
I thought it would be interesting to highlight the accomplishments of some of the folks who are out there hustling.  As you all know there are so many musicians out there.  How does one distinguish oneself from the masses of aspiring artists out there especially without having a great deal of disposable income?  Below are three examples from regular (albeit talented) musicians I think are doing things a bit differently and I believe it will pay off.
1) Victor Rice.
Victor Rice was the bass player for the Scofflaws and the NYC Ska Jazz Ensemble.  I was fortunate enough to study bass with victor many years ago.  Victor moved to Brazil several years ago and he has since honed his producing and mixing skills in the last few years.  I don't know this because I have seen Victor or kept up with him (I've been a lousy friend) but he has been doing some video of him doing live Dub Mixes under the name Strikkly Vikkly.  In the digital age people take the skill involved in making and mixing records for granted.  I say if you've got the skill – show people…  Is Victor good at mixing?  See for yourself:
2) This is a ShakeDown
I saw this band at the Dewey Beach Music festival and they were quite good live.  What made a lasting impression on me though was when I came across the video below and heard how it was made.  I caught up with Brandon, the lead singer of the Cleveland based group and he explained to me that the band actually borrowed 21 MacBooks and used the program photobooth (pre-installed mac software) and captured five or six takes of the band performing their song "Circles".  The video was shot in their rehearsal space and the editing was done by someone at their label (an independent called Reversed Image Unlimited.  Total cost to the band – 0$.  Check it out:
Pittsburgh, PA based Good Night, States emailed me kind of out of the blue.  I try to listen to everything people send me and usually that means 1-2 songs.  An hour after having their music playing in the background I realized that I was really enjoying what I was hearing which sadly rarely happens these days.  I had the pleasure of seeing them live at CMJ and really enjoyed the show as well.  I have yet to see this device live in action but apparently the band developed and Iphone application that allows fans to plug in their Iphone to the sound system and play along with the band live.  Pretty trippy.
——-
More posts coming soon. Thanks as always for reading.
-R-