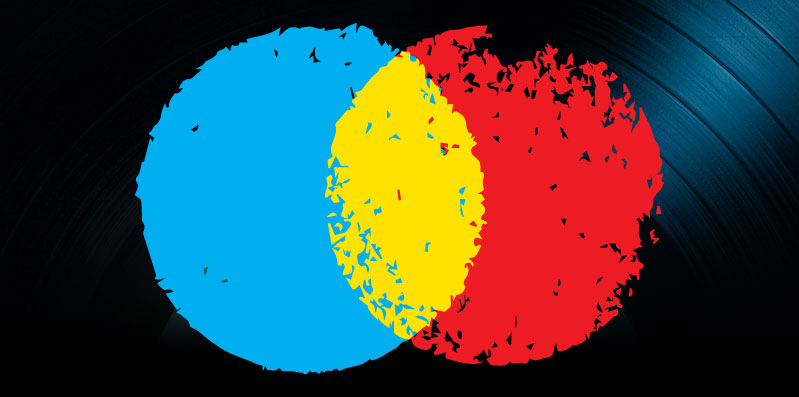 Nimbit and Direct to Fan Strategies
Patrick Faucher is the CEO and Co-Founder, Nimbit, Inc. by way of being a technologist and life long musician.  He is a Berklee College of Music Graduate and one of the founders of direct to fan platform called Nimbit.  He was kind enough to take some time and explain to me how Nimbit works and offer some general advice and information on how people are making a living in music using the direct to fan approach.
Musician Coaching:
Tell me a bit about your background and how Nimbit came to be.
PF:
I've been a musician my whole life, since age four. I went through high school, and out of high school got a scholarship to engineering school, which was very practical at the time. I studied computer science and electrical engineering back in the early days of the Commodore 64.
Musician Coaching:
I had a VIC-20. I was right there with you.
PF: There you go! I had a VIC-20. I loved that thing. Three years into engineering school, I took a break to go and play music, because that's always been my passion and my love. I did that for a year and decided the last place I wanted to go was back to engineering school. So, I took some time and applied to music schools and in 1990 I ended up getting a scholarship to Berklee College of Music here in Boston. After graduation I gigged as a professional musician – various groups, from reggae, to blues, to jazz, to world music, to you-name-it. After getting married I realized how unbelievably difficult it was to make a living as an artist and support a family.  So I fell back on my technical background and started doing web programming.  At the time the web was just starting to be commercialized. I ended up working for a firm called Stumpworld Systems that created some of the very first e-commerce applications for bands including Phish, Aerosmith and the Rolling Stones.
Musician Coaching:
Hmmm.   The Rolling…?  Oh yea – those guys.  Ok.
PF:
We developed an entire suite of e-commerce and storefront tools that powered different sites. We had a bunch of clients – not just musicians. And we ended up building out this whole e-commerce platform.  That company rode the boom-bust cycle through the late 90's into 2001. I was employee number 16 when I got hired as  head of development, and two years later we had 180 employees!  Six months after that we were closed.
Musician Coaching:
I don't mean to laugh, but I've worked at and seen so many companies like that myself.
PF:
Right. You've seen that play. It was a great ride, and we built some great technology. When the dust settled, I got together with Matt Silbert, a Stumpworld colleague.  He said, "Hey, I want to get back to serving the musicians we worked with early on and open up a web shop." I said, "There's one question that drives me nuts. Why doesn't every band get online and build a business directly with their fans? There's no reason they can't other than the tools are clunky, it's hard to navigate, and there just isn't a good platform for it."  That was around 2002 when I started to write the business plan for Nimbit.  After that we launched the very first version of Nimbit Web Tools that let you publish and manage a website, run a mailing list, post a calendar, and update your website.
We were developing the storefront piece to go out, and I met up with Phil Antoniades who ran Artist Development Associates.  He already had a whole online CD store for artists including a fulfillment solution we needed.  We started talking, and he had a whole pile of offline services he was doing for musicians from promotion, to CD replication, to other management type services.
We merged the two companies and created an online artist development platform where artists could put themselves online, get their brand out there, engage their fans, and conduct commerce all in one spot. That was the vision for Nimbit from the get-go:  artists need a way to directly engage their fan base, sell direct to them, market to them on an on-going basis, and manage their business.   The traditional major label distribution model was rendering itself unnecessary and costly, and we saw then that the market wouldn't sustain multiple, multi-platinum releases for much longer.
The playing field between "major label" and "indie" was leveling.  The lowered barriers to entry certainly meant that a lot more artists could get in the game, and it was a lot more distracting for Joe Fan.  But we knew the good artists could easily connect with those fans and start building a business directly with them. And we saw that as the model of the future, so that's when we set out to build the ultimate platform for direct-to-fan marketing, sales and distribution.
Musician Coaching:
So how long has there been a Nimbit in this current incarnation? How long have you been open with this suite of tools?
PF:
Over five years.
Musician Coaching:
And how many users do you have currently?
PF:
We have over 15,000 artists on our system.
Musician Coaching:
How are you differentiating yourself from the handful of other companies – Topspin, ReverbNation? You've been around for a while, but I'm hearing more about you lately.
PF:
Nimbit has been built from the bottom up.  From the beginning it was designed to be a fully-integrated direct-to-fan business management platform. We didn't start out being a widget company a hybrid portal, where it's fan discovery plus some widgets plus some fan marketing. We didn't start out to be a CD manufacturer or an online CD store. We didn't start out to be just high-end merchandising or analytics. That's part of the reason it's taken so long for our brand to take hold:  it's a lot easier to sell a single-point solution like a fan widget or an e-mail marketing tool than it is to sell an integrated platform. What's been our weakness historically is now our strength. We very methodically set out to build everything from the back office, forward. Not only are artists able to publish beautiful storefronts but they're able to capture all that fan data, analyze it, drill down, create marketing programs for that fan base and then push out those marketing programs that then drive more sales.
We were the first to actually publish a complete digital and physical integrated shopping cart. We've been doing this for years, where you can publish CD's, t-shirts, mp3's, digital albums, PDF's – you name it. Any kind of product, digital or physical, you can actually merchandise and market through your store, and the fan doesn't have to go three different places to get it.
We've remained focused on how artists conduct their business behind those storefronts. It's things like giving them lots of different ways to set up their products, making sure everything is handled from Soundscan, to royalty tracking, to revenue splits with the other stakes holders. It's complete transparency, so the artist sees where each sale comes from, what channel, etc.  Nimbit also gives them conduits to iTunes, Amazon, Napster, Rhapsody and eMusic as well as publishing their own storefronts, because that's part of their business as well. It's things like giving them a central place to work with their customer list and fan list, and to see all their activity data. They can see things like total sales on a per-customer basis.
Our core philosophy from the get-go was to build our solution around the artist such that they could really conduct, build, and operate a successful business. We couldn't do that by giving them just one part of a solution or one little widget to do e-mail. We couldn't do that by giving them one little widget to sell an mp3. And we couldn't do that without giving them things like warehousing and fulfillment and inventory management, which is something you won't get with others.
Nimbit didn't do it the easy way. And it was tough to really make the business fly, because you had to coordinate multiple moving parts.  It was very expensive to operate, and required a critical mass to sustain it.
Musician Coaching:
Do you have any success stories with somebody using your platform exclusively?
PF:
Absolutely. We see it every day.  We have hundreds and hundreds of people really making a living.  We have a children's artist that makes well over six figures per year,  using Nimbit to run  sales, marketing and distribution.
Another perfect example is an artist named Ellis Paul who's been a long-time indie staple in the folk and Americana space. He started out with a label and now uses us exclusively. In this past year he raised nearly $100,000 using our platform, directly with his fans to fund his new album.
Musician Coaching:
You have a fundraising aspect as well?
PF:
Yes, it's actually as simple as creating any other product offer on our system. Ellis set up a bunch of really cool donation bundles, ranging from $50 up to $5,000 and $10,000. People could support him at these different levels, and he did this all through his website, mailing list and at his store. He got a $10,000 offer within half an hour of putting out his first e-mail. He sent this patron down to Nashville where she could sit in for the recording of some of the songs, and she actually played on some of the songs. She said that in retrospect that was the best $10,000 she ever spent. He calls it fan-raising instead of fundraising.
He used that money to produce probably his best album ever to date. And now those same fans that have supported him on the album, he's activating them and sending concentric rings around them to go out and create buzz about the new album, which he is releasing without a label. But he is already on track to sell more than he's ever sold in the past. In fact, we have some artists that have, since coming with us after being on a label, sold more and made more money doing it this way than all of their previous releases combined. That's not an unusual story for us.
Musician Coaching:
How are you integrating with the people on the big social networks?
PF:
Today fans live online; and they live on MySpace and Facebook.  We announced a new product which is called MyStore for Facebook.  MyStore enables artists to sell individual songs, entire albums, physical CD's or anything from a Facebook fan page.
The fan doesn't have to leave Facebook which has a twofold advantage:  1) that's where the fans want to stay because they're talking to their friends; 2) because it's being done there and through Nimbit, so the artist gets a bigger piece of the pie.  Because the artists know who bought what, they can say, "Hey, looks like many of our fans enjoy the up-tempo songs. We can send out a note saying, 'We've got this new album featuring these up-tempo songs. And if you want to feature this song on your personal page, you can do that.'"
Essentially there is this whole generation of people – millions who are on Facebook – that live online. The key is that successful artists have been able to find fans where they are. In the past, if somebody played a stadium, the artist didn't know who was there. The ticket company might know, but the artist didn't know. We create ways to do that. I think what is especially exciting about the Ellis Paul example is that he raised $100,000 from 300 people. They are essentially his patrons. He compares it to when Mozart went to Emperor Josef.  Mozart had one sole patron. So now you can have individual fans who are producers and patrons, and they can be vocal about what they want. This creates a great dialogue. Mass music used to be, somebody had a song and pushes it down someone's throat and the label makes all the money. In this case, the artist selling music themselves, the fans communicating directly with the artist,  it's a more healthy and fulfilling relationship.
Musician Coaching:
I always compare it to Twelfth Night, because you have the character the fool who would show up for the various different people of royalty and dance and play fiddle for a coin or his supper what have you. It's become a lot more feudal in that regard.
PF:
That's a very good point. It has become a lot more feudal, and if you look at the economic model, it mirrors that in a way. It's coming down into smaller enterprises and more dispersed across these fragmented, niched marketplaces. But you have this very big difference in that you've got a communication medium that can cover the entire globe in an instant. It's not localized from a physical standpoint anymore. So you can have direct patronage across the globe that's very dispersed, but it follows that similar economic model of the old patronage model.
Musician Coaching:
What about things you've seen completely backfire and don't work or words of caution?
PF:
You have to have both right and left brain. You need somebody who can be a great musician and a great business person. Some musicians might fail as business people because they either don't have those skills or don't hire people to do it. You can be the best musician, with the greatest skills and tunes out there, but it's the power behind the throne. As an artist, you owe it to yourself to understand and be directly involved with the business aspects of your career and understand that you are a business, and you are the CEO of your business.  You have to understand what's going on and surround yourself with smart people. I often point to the fact that back before Madonna was a big star, she was very driven and understood the business of music. When Ray Charles was emerging as a star, he successfully negotiated to retain the rights to masters; he was the first artist ever to do that because he understood the business landscape around him.
I often hear artists say, "You know what? I just want to make the music and get a label to take care of the rest." And I tell them, "That's a recipe for disaster. Not that that couldn't work out, but your approach is a recipe for disaster. You will quickly get taken advantage of and spit out and not end up where you want to be."
There's an interesting story that is indicative of how mindsets are changing in terms of how artists define success. For the past three or four years I have given a lecture at Berklee College of Music.  It's generally a talk about distribution and marketing and different concepts for getting your music out to market.  I ask at every workshop I do, "How many of you want to go make a living in music after you leave Berklee?" All of them raise their hands. "How many of you see working with a label or getting a label deal as critical to doing that and making a living?"
Four years ago every person in the class raised hands. Two years ago, only half the students raised their hands. This year, I went and gave a similar workshop and asked the same question about a month and a half ago, and exactly zero people raised their hand.
None of them saw a major label as a critical component for success. I thought that was fascinating.