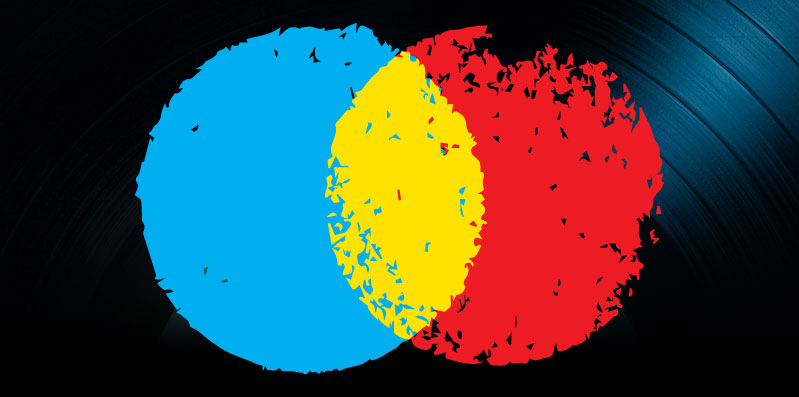 I hadn't heard anything about music on mobile phones, ringtones, ring back tones or anything like that in a while and yet a few years ago I felt like no one would shut up about such things.  Maybe it got lost in the Iphone culture we live in but I wanted to reach out to someone who really knew and see what was going on there-
Jonathan Dworkin is the Head of Major Label Relations at Nokia.  Jon began his career as an audio engineer, moved into the legal department at Atlantic records and went on manage hip-hop producers such as Pete Rock and J Dilla.  From there, he went on to become a pioneer in the ringtone business at a company called Lagardere Active North America, subsequently, Cellfish Media.  Jon conceived of and built projects like "Blingtones" and "Barrio Mobile" which were some of the first brands to create and distribute made-for-mobile content from major urban and Latin artists.  Jon is currently working on the Global roll out of the Nokia "Comes with Music" project and several other music related initiatives at Nokia.
Music Consultant:
Thanks very much for taking the time Jon.  Can you tell me a bit about your job at Nokia currently?
JD:
I negotiate with the major labels. There are two of us who deal with the majors, so I focus on Warner Music Group, Universal North America and Sony. I negotiate the deals to enable Nokia to launch its products around the world. The flagship product and the one we're focused on is Comes with Music, where you're entitled to unlimited music when you purchase certain Nokia handsets. The price of the unlimited downloads is built into the price of the handsets, so from a consumer perspective, it's essentially free.
Music Consultant:
How is the rollout going? What are you finding out about the consumer's willingness to pay for an all-you-can-eat subscription plan bundled with a piece of hardware?
JD:
It's going quite well. One of the most remarkable things is that we've now launched 30 countries in 18 months. That's just an unbelievably paced rollout.
Music Consultant:
Correct me if I'm wrong, but that's why you only deal with two companies, because it's just territory after territory after territory with different rights, is that correct?
JD:
Yes. More or less. There's an enormous amount of on-going business development, not just with Comes with Music but with our other stuff as well. But it's more than a full-time job looking after the two labels plus the North America piece of Universal.  In some markets we're drastically changing the industry. I don't know if any of this is out yet, but I know in some markets we're either approaching the largest or are the largest digital service provider for music. It's really exciting.
Music Consultant:
I know Comes with Music is not your only product, and I also wanted to talk about some of your past experience in the ringtone market.  What should people be thinking about in terms of distributing their music digitally? Is that a real, viable income stream when you're a developing artist – do people actually see any real uptick either in exposure or revenue?
JD:
I think the question may be a little bit backwards. I would think of it like this:  my firm belief (and I think yours having talked about this before as well) is that the days of playing at some little club with 20 people in it and some A&R guy coming in and signing your band, and you making a record and becoming a huge star are over- if they ever really existed. I think now more and more, it's the artist's responsibility to develop their audience, and that means playing your music, developing your sound, connecting with an audience, growing that audience and finding different ways to stay connected. I think the really exciting thing about digital, and in particular, mobile is that it really enables you to have a relationship- an intimate relationship- with very little barrier. I can literally be in somebody's pocket. We used to say this all the time at Cellfish:  What more powerful relationship can you have with a fan than to literally be in their pocket? You've heard this many times, if you leave your wallet at home, you probably won't go back for it, if you leave your keys, you may go home, but if you leave your phone, you almost always go home. So, it's an incredibly intimate and present relationship. I think now with applications, you can engage your audience in a much deeper way. So am I saying that if you're an independent artist, you're going to make millions of dollars suddenly by distributing via mobile or digital? No, or at least it's very unlikely. But what I do think is true is that the tools are there to connect to your audience with very little barrier.
Music Consultant:
What has the trend been? How is the consumer using mobile media most on a mobile device? I mean, ringtones have kind of peaked. Are ring-back tones rising or falling? Are people just listening to straight mp3s? What are consumer patterns like in the mobile space right now? I feel like digital is really well covered, but how the average artist gets out to a mobile carrier is kind of a mystery to me.
JD: The high level of usage we're seeing for full digital track listening on handsets is staggering. Ringtones I think have largely peaked, at least in the U.S.  I don't think anybody's seeing a lot of growth in ringtones right now. Ringbacks are an absolutely staggering business, but it tends to be a business that does really well outside the U.S., particularly in places like China and in India, where there's huge uptake for ring-back tones. In some markets with really high piracy rates today, it's among one of the very few and very large income streams. What I think is really one of the most exciting things is this convergence thing, where you don't have multiple devices. People seem to be a lot more open to this. I think we're learning this with our various services, both with Comes with Music and the Nokia Music Stores. You don't really need to carry around two devices anymore. I have a phone that has a qwerty keyboard 16 gigs of memory and a Comes with Music subscription, and I've got unlimited access to music on my handset. It's what I take to the gym, it's what I ride on the train with. I don't have another device. I think that trend is pretty amazing, and I think the "always connected always on" piece is amazing. If I hear something at a club, there is music ID software, I can grab it, automatically download it and listen to it on the way home. I think mobile is really becoming a lot more focal. The line between digital music and mobile music is really becoming blurred.
Music Consultant:
What are the other initiatives for Nokia in music?
JD: It's "Comes with Music" and the "Nokia Music Store". The Nokia Music Store is our a la cart, pay-per-download music store, and the Comes with Music is our pay for unlimited downloads. Those are really our key initiatives. Our key focus on the music team at Nokia is on rolling out and growing Comes with Music and the a la cart Music Store.
Music Consultant:
You know how to be scrappy, you've been a manager, you've done the DIY thing to death. What would you do if you were handling an artist in today's climate to maximize their presence and impact on the mobile platform?
JD:
First of all, there are a lot of really great aggregators out there that can help you get your music out to various platforms. I think, like all things, just having the distribution is one thing, but then you need to hustle. It's a hustle business. One of the things I learned a long time ago is that if you're not willing to grind as an artist, there are 20 people who are. Once you have a deal or some way of getting your music on-boarded to these digital services, then you need to work to make sure you're being account managed and giving the people that are account managers at those services something to talk about which means doing all the same grassroots stuff you had to do before and getting all the numbers – blog numbers, Myspace numbers, anything you can track – so you can then go to an account manager and say, "Hey, look. I'm putting up great numbers here. This is really interesting." It always works very well also if you can be regionally focused and say, "Hey, in this region, I'm really big." And then you can work regionally instead of trying to go out of the box at something beyond you. Working in your region and working with your account managers to really engage the digital services interested in what you're doing is a full-time hustle.
Music Consultant:
Can you point to a success story like that?
JD: I don't know if I can point to a success story that's solely a mobile one, although I'm sure they're out there. But I think bands like Local Native have done really well and put up great numbers for digital, been really well managed and have really crossed into the buzz band thing. So I think bands that are out there and working hard and doing their own thing kind of the ABCs of being in a growing band – touring, putting records out, engaging their audience – are doing great on the digital platforms as well.
Music Consultant:
Is there a type of artist – be it genre specific or stylistically – that does better in the digital space than not? I remember ringtones always seemed to be skewed urban, R&B crossover and Latin. Are you finding there's a stylistic or genre-specific type of music that does better in terms of listening?
JD:
I know exactly what you're talking about. Ringtones for a very long time skewed very urban. I'm not seeing that so much in the mobile thing. What's really interesting is that in Comes with Music we're seeing that people are exploring music across a lot more genres. I think the access model – the all-you-can-eat model – really encourages people to explore a broader spectrum of music. It's a really interesting phenomenon when you have unlimited access. I think overall we're seeing genres represented in the physical, mobile, digital worlds in the same ways . I don't think any out-performs in any one area. But within the access model we're seeing people explore a broader set.
Music Consultant:
From not just your current position but from your experience in general, would you have any parting advice for artists?
JD:
I think I may be reiterating what I said earlier, but it's so critically important:  The days of being discovered in a basement and shooting to the top of the charts are gone. The most important thing is playing music you love, finding an audience, growing an audience and letting things happen organically. I used to talk about the Dave Matthews scenario all the time when I was a manager, which was that before Dave Matthews signed to RCA he was selling a ton of  records on his own. That's an incredible situation to be in and shows that he was grinding, touring, finding an audience, engaging the audience. That's what you have to do. Waiting around for somebody to give you a break is just not how the business works. The more you can focus on just making great music and not waiting around for somebody to discover you but making it happen on your own, that's the thing that separates the wheat from the chaff.
—–
Click to learn more about Jon and Comes with Music