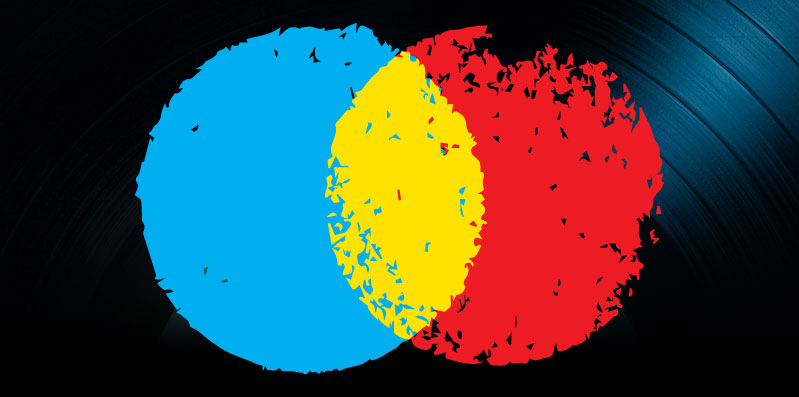 Digital Music Strategy Advice From A Pro
With 15 years of music industry experience, Dan Kruchkow is currently the Head of Digital Strategies at Crush Management. He got his start as a summer intern for EMI Records in New York City in the mid-1990s. He eventually found himself at Rocket Records, a subsidiary of Island Records, in 1999, where he worked on several Elton John albums and worked closely with major radio mogul Johnny Barbis. This eventually led to a job in the A&R department at Island Def Jam in its early days, where Dan also witnessed the birth of the New Media Department just as the idea of digital music was emerging. Throughout the 2000s, he rose through the ranks of Island Def Jam, eventually following his interest in burgeoning music and technology developments to take over the digital sales and marketing department for several years.  While there he created digital plans for artists like the killers, Kanye West, Rhianna and Fall Out Boy.  At Crush, Dan has worked with bands and artists such as Fall Out Boy, Train, Courtney Love, Travie McCoy of Gym Class Heroes and Panic at the Disco.
We spoke recently about his company, Crush Management, how digital strategy and management work together, and how artists can use digital tools to build their careers and create a strong online presence.
Music Consultant:
Tell me exactly what your gig is like now. What does digital strategy look like day in and day out?
DK:
I think the best way to describe what I do is to say that I help our artists' overall careers on daily basis. Digital strategy is not only about their records and the singles. It's about the touring and how that relates to their relationships with their fans and how the bands release their content onto the internet and so on. That's probably the one- or two-line gist of what we do. At the end of the day, the ideas come from the bands, and we help them get things done using their vision. It's important for the band to be involved and not told what to do. It should be what they want to do.
Music Consultant:
Can you tell me some of the things you believe are essential as a result of your position with new media and now your work with the management side in terms of fan engagement in the digital sector?
DK:
I think artists need to speak to their fans and shouldn't have someone speaking to them for them. If they're not doing it themselves, the B.S. detector is pretty high these days. People can tell if it's not real. Being real is probably the most important thing you can do right now aside from creating great music.
Music Consultant:
What about methods of delivery for that message? Are there a handful that you think are absolutely required at this stage?
DK:
They're almost standard equipment at this point:  a Facebook profile; a Twitter account; a YouTube profile. And Tumblr's a huge community that the entire industry has started gravitating towards in the past year or so. The entire hip hop industry is moving over to Tumblr as we speak. I think the official website for the artist, when done right, is really important as well.
Music Consultant:
When you start working with a band, what would you say is the most common area that comes up that needs fixing?
DK:
I think you have to take a step back and think about being on the internet and Googling a band name. Maybe you find their Twitter profile and everything else like that. But everything should be connected. It shouldn't be difficult to get from one place to the other, there shouldn't be information that's on one place but not the other. Whatever your current priority is – whether it's a single or a video or a tour or new music in general or a buildup to a tour – that should be front and center. You shouldn't make people hunt for things. It should be very easy. The reality is, they're one click away from leaving. Make it easy for them, so they can find exactly what they are looking for on your site, whether it's your Facebook page or your website. That way next time they know they can just go there. And then you have them. Then it becomes very easy to talk to people so they know what's going on.
Music Consultant:
Here's a question for you. There are a lot of people coming out of traditional marketing schools of thought and putting up landing pages – squeeze pages – for music. Is that something you would recommend people employing? Squeeze pages come in all kinds of types, but I'm talking about pages where they jack up the keyword, or before you get into their websites they make you part with an email address.
DK:
To require data just to get into a website seems a little silly. Maybe to listen to a brand new song or download a free mp3, you should request some data. That's fair at the right times.
Music Consultant:
That's the way I feel about it as well. But there is a trend that's kind of more like what you would expect when someone is selling insurance, where you end up on a single page that asks you to fill in your email address.
DK:
Well, Jay-Z and Kanye put their new song on their Facebook page. Rather than only giving it to a blog or a radio station, they put it on their Facebook for people to listen. They went from 15,000 to 60,000 fans in less than a day,  and now they can talk to 60,000 fans over and over again for free that we know are at the very least interested in hearing their music.
Music Consultant:
Are there artists who were not brand names pre digital that have an online strategy you think is worth examining for somebody that would want to be in the space?
DK:
I'd like to say everything at Crush Management is like that. But, take a guy like Pete Wentz. He was always into digital from Day One. He probably had the first artist's blog in 2000 or 2001, before Kanye or anyone else did. He's always adapted with whatever the current technology is on his own. He was doing a blog on the Fall Out Boy website ten years ago, drifted into Myspace and discovered that one day, drifted onto Twitter and now has one of the biggest artist's Twitter accounts out there. It's really cool to see him doing that on his own and following his gut and what feels right. To me it's really exciting when it just sort of happens, and the artist discovers it themselves.
Music Consultant:
Having worked with him as long as you did, is there something you can say content wise that artists discuss? I know a lot of artists gripe, "I'd like to keep in contact with my fans, but I don't really want to talk about the peanut butter and jelly sandwich I'm eating, because nobody cares." Other than "hurry up and get interesting," is there advice you can give along those lines? What should people be discussing on a regular basis?
DK:
Artists can ask their fans what they want to hear. You see a lot of artists say, "Five questions. Go." And then all of a sudden they answer five questions that were asked that second on Twitter and Facebook, and then they're gone. But five fans were able to get exactly what they were looking for, and I think that's kind of cool.
Music Consultant:
What is it about Tumblr that makes you think it is emerging, and are there any other emerging platforms?
DK:
I think there are two things with Tumblr. One, they have a built in community of millions and millions of people, so there's an automatic reaction to anything you post that's interesting in the community. The notion of re-blogging is alive and well there, and it's very powerful. The reason I think it's really exploding, especially in music, aside from reading sites like Tech Crunch and all that, you see on Twitter that every artist is posting Tumblr links. In hip hop in general it seems to have really taken hold. It's a great platform to work with that requires no experience and is dead simple. It just works. It's the Apple mantra of blogging software. You're seeing it everywhere, and you're seeing big reactions.
Music Consultant:
Which other platforms have a real shot for the future?
DK:
That's a tough question. If I knew, I probably wouldn't be sitting here.
Music Consultant:
I'm partial to UStream, though that's probably old hat to a guy like you.
DK:
I think live video in general is a good bet, especially when done right. And then you always have the video in demand to do things with. XXL did something really cool yesterday with Static Selektor and Freeway in the studio. They recorded a song, and the whole thing was broadcast live. They had 50,000 viewers.  It was XXL's UStream page. You can probably find it on their blog.
Music Consultant:
In parting, do you have any tidbits of advice for artists and their online lives that they should definitely think about and be doing?
DK:
I think the most important thing is what I said earlier:  keep it real, and make it really easy for your fans. They're one click away, and when you make it hard, they don't stick around.
For more about Dan, his company and the artists it represents, visit the Crush Management website.  You may also find it helpful to check out Crush client Pete Wentz's blog on his official website.