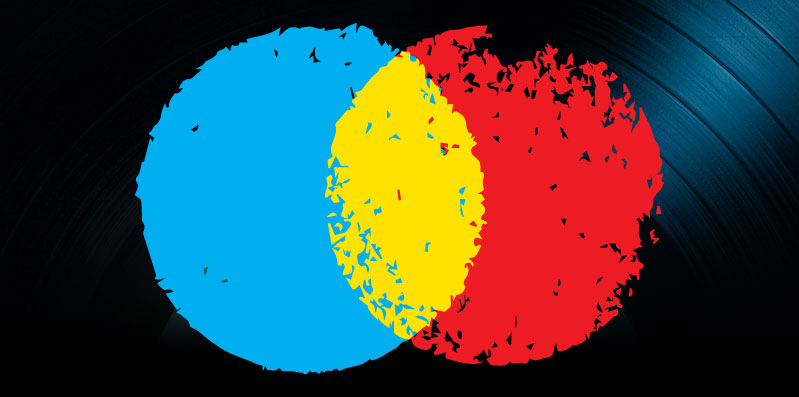 How To Cover a Song – LimeLight
Scott Sellwood is the Sr. VP and General Council of RightsFlow, Inc.  Prior to being at RightsFlow Scott was practicing law part time and playing in a band called "Saturday Looks Good to Me" who released albums on both Polyvinyl and K Records.  I wanted to speak to Scott because of his unique career and because of RightsFlow's new product Limelight that allows you to clear cover songs legally.  If you want to check that service out immediately click HERE or click the icon below.
Music Consultant:
Scott, thanks for your time today.  Tell me how you went from part time musician / part time attorney to being at Rightsflow?
SS:
I started playing music as a kid and ended up in a number of indie rock bands over the years, including a couple bands out of the Ann Arbor, MI area that did pretty well and actually had some record deals and were fortunate enough to tour all over the world, although if we made enough money to pay rent and our cell phone bills, we were happy. After 10-15 years of doing that and learning the ropes of the music business to the extent you can as an artist, I decided to end the days of sleeping on couches and move to the business side of the industry. It was actually at the CMJ in 2008 where I was performing and came across Rightsflow and started to work with the company in January of 2009.
Music Consultant:
How did you pull off touring and being a lawyer?
SS:
I went to law school in the mid 90s while being a musician and led a very unique existence over the past 10 years where I was practicing law part time and touring part time and it was one of those situations where the band would have to turn off the stereo in the van so I could do a conference call.
Music Consultant:
It's always great to speak to someone who has lived on both sides of the industry fence.  Before we get into Limelight, tell me about RightsFlow in general. I know this company is expanding rapidly and making lots of noise. Tell me about what you guys do.
SS:
RightsFlow at its core is a licensing and royalties services provider. The mantra is "created by musicians for musicians". The idea is that clearing mechanical licenses and other types of licenses in the United States can be very difficult. So, we've developed some technology and leveraged some of our relationships within the industry to provide a product and a service that allows, artists, record labels, distributors or online music services to obtain mechanical licenses and pay the publishing royalties as quickly and painlessly as possible.
Music Consultant:
And those cover all different kinds of licenses, or specific ones?
SS:
Our core business right now is mechanical licenses, whether it's an artist that needs one mechanical license for a cover song for their record or whether it's an online music service that needs millions of mechanical licenses in order to stream content. We followed our customers' needs. We've also launched products where we will report to International Rights societies for performance and mechanical usages. We also do a number of customizable licensing services, for example background music services and some sync licensing. We've started working with a number of karaoke online services to approach publishers to clear karaoke licenses. While our core is mechanical licensing, we try to be as nimble as possible.
Music Consultant:
Before we get into Limelight, because that's going to be the most interesting thing, tell me about the problem, before you get into the Limelight Solution.  Anybody that covers a song needs a mechanical license from the publisher of the song. Traditionally, pre Internet, what was that process of obtaining that kind of license like?
SS:
There are a number of ways to obtain a mechanical license. You can contact the publisher directly, you can license through the Harry Fox Agency, who represents a number of the publishers, or you can research the copyright registry to determine who the rights holder is. If you can't find the rights holder, there are a number of ways to send a notice to the government – to obtain the mechanical license. To distill the problem in the United States, the U.S. functions differently than almost any other territory in the world. Most territories have a mechanical rights society – one entity – to which you can go to obtain a mechanical license and to whom you would pay the royalties after you sold your product. In the U.S., that doesn't exist. The closest thing we have is the Harry Fox Agency that represents a good percentage of the market. But for those publishers that aren't represented by Harry Fox, artists and other entities are forced to find out who they are and go directly to them and convince them to put your license request to the top of their pile and give you a license. What Rightsflow does is aggregate all the license requests from our 10,000 clients and streamline the process.
Music Consultant:
And this is now a digital process? Do you get issued a license directly from Limelight or notice that a license request has gone through and then release something?
SS:
Our clients will come to us hopefully prior to distribution and tell us the catalogue that they intend to release, and we will contact either the Harry Fox Agency and license through them on a bulk basis, or we will contact the thousands of publishers all around the world that aren't represented by the Harry Fox Agency and do a direct license. Over the last couple years we've put a lot of blanket licenses in place with publishers. We can automatically pass a license onto our clients for the publishers with whom we've negotiated direct licenses. And it makes sense for the publishers.
Music Consultant:
Legally when an artist releases a song, there's a compulsory license that anyone can cover it as long as the person has put the request in, right?
SS:
Yes. And we do use the compulsory process. We've noticed that publishers prefer that you contact them directly, and we try to do that, but we certainly do take advantage of the compulsory process.
Music Consultant:
Why did RightsFlow decide there was a need for Limelight? What was broken that Limelight fixes?
SS:
Limelight is our consumer-facing licensing portal. Rightsflow's core service, prior to launching Limelight was arranging millions of mechanical licenses for users like The Orchard or InGrooves – companies that need bulk mechanical licenses. There really wasn't an effective product for artists or small indie labels that needed just a handful or even one mechanical license. That's why we launched Limelight, in order to offer our bulk licensing services on a one-off basis.
Music Consultant:
Correct me if I'm wrong, and again I'm not asking for mudslinging, but I'm looking for a comparison. Are you not able to do one-off with HFA's Songfile?
SS:
Yes. HFA also offers a one-off mechanical license product called Songfile. The difference between our product and HFA's is that we feel like our product is more comprehensive. You can do up to 5,000 units through Limelight. Songfile's limit is 2,500. We will also license the entire publishing universe. Through Songfile, understandably you can only license the songs that HFA represents. Through Limelight, we're able to license 100% of the publishing world, both HFA publishers and non-HFA publishers. We also offer slightly more aggressive pricing breaks for bulk licensing, for those artists and independent labels that need more than just one license. One thing I think people appreciate is that through Limelight you can license multiple configurations through one order. We offer licenses through physical, digital and ringtone, and you can license all three of those configurations all at once.
Music Consultant:
What happens if you can't locate a publisher for that request, or does that just not populate your database and is un-doable through Limelight?
SS:
So far we've been able to obtain licenses for all the requests. There's a procedure for if you can't locate the rights holder based on a diligent search, you can send the notice of intent licensing request to the Copyright Registry.
Music Consultant:
Any money generated by the other would wind up in escrow somewhere. Speaking of money – track the flow of cash for me.  Say for example you go and cover an Eric Clapton song, you go to Limelight, you start getting royalties. Do most digital distributors recognize this license and pay out accordingly to the publishers that you have these relationships with? How does that money travel?
SS:
That's one of the fundamental differences between the U.S. and other territories. The bulk of digital sales go through iTunes though Amazon and eMusic is also fantastic. In most territories, iTunes would pay the mechanical royalties directly to the rights society. In the U.S. iTunes chose not to do that and instead passed the money back to whoever distributed it – the label or the digital distributor. Those parties are then responsible for paying the mechanical royalties to the publishers. The way we handle that process in Limelight is that my band would come to Limelight, license the Eric Clapton song, and we would estimate, "I think we're going to sell 100 digital downloads." And Limelight would calculate the mechanical royalties due on 100 digital downloads and we would prepay to Limelight the publishing royalties, so we're covered prospectively. And then if the song is a hit, and we notice that we're going to sell more than 100, we come back to Limelight and again pre-pay the next batch of publishing royalties that we expect. What ends up happening is that it's very flexible. People don't have to pay thousands of dollars of prepaid publishing royalties. Instead, they will pay in bursts and then come back to Limelight each time.
Music Consultant:
There is no tracking system? It's all on the honors' system?
SS:
It is all on the honors' system, because we just don't have any way of tracking. But the way we can enforce that is that the license we obtain from the publisher is limited to the quantity and the format that the artist requests through Limelight. So, the artist is not legally allowed to go beyond.
Music Consultant:
Particularly with digital, it's really hard to say. If you're an artist through TuneCore or something, it's really hard to gauge. Most months you have no idea what you sold if you aren't selling above a certain volume of units.
SS:
Yes. Exactly. It's the closest thing we can get, and publishers understand this. Nobody's going to be upset if you attempted to license through Limelight or Songfile, and you get you quarterly statement, and you've hit 101, and say, "oh no," and put the next license in place.
Music Consultant:
I didn't expect the RIAA or the federal Copyright task force to be kicking down your door.
SS:
(laughs) You never know. So far, the publisher response to Limelight has been really exciting. We're collecting thousands of dollars in longtail publishing royalties, and we think without something like Limelight, may not have been paid through to publishers. The one thing we're doing that I'm not sure that HFA is doing is that our mantra is to grow the market. We want to grow the pie. We didn't just create Limelight and then let it sit there. We're out there actively educating people and explaining to universities, church groups, jazz ensembles, anybody that releases cover tunes, "Hey, this is a product. This can help you. It's the right thing to do to pay these publishing royalties even if you're only pressing 100 CDs."
Music Consultant:
It doesn't sound like $15 per 100 is that big a deal.
SS:
We think it's a steal. $15 to get a license, pre-pay publishing royalties and come back and repay the 15 bucks for the net batch of sales. That way you're only out of pocket once you're selling.
Music Consultant:
Switching gears just for a moment. You're a guy that's spent a lot of time on the road, and unlike most of the people I know who turned from musician to executive, you were active up until a few years ago – well into the Digital Age. Can you share any of the pearls of wisdom that you may have gained by falling on your face and call out some of the potholes that other people might be able to avoid?
SS:
Sure. It's tough. I played in a lot of those bands that many would consider too cool for school – 60s influence. You have to have a bucket underneath every single potential revenue stream, whether it's background music services, licensing, starting your own publishing company and collecting there. I'm not sure we did. That's the single most important thing for indie rock bands is to make sure you have a bucket under every single revenue stream.
At Rightsflow we value copyrights and encourage everyone to license correctly and lawfully and pay the publishing royalties, so while we don't bash on the P2P people, we support copyrights. My Band released a record in October of 2007. We gave a copy of the record to maybe two or three people during a tour of Spain in April or May of 2007, and the record was immediately leaked in horrible, horrible quality. Saturday Looks Good to Me was not a top selling act. We'd probably sold 25,000 copies of records in sum total at that point. When the record was leaked, it was very disappointing to us. We had an EP that was coming out at the end of the summer that we really wanted to be in the public's hands before our record, so it was distressing. We engaged in a letter writing campaign and asked blogs to take down our record and take down notices to RapidShare and MediaFire, but there was one day where I was going to spend some time having our record removed. I found a MediaFire site that had gone up that morning where there had been 7,000 downloads. 7,000 downloads in one day from a band where most of the responses were "I don't know who this band is yet, but I'd be happy to check it out" is more copies than we had sold – 6,000 – of our previous record. So in one day … That's when I threw up my hands and said, "Guys, we can't beat this." So what we decided to do as a band was embrace it. We just said, "If people are going to get it, hopefully they like it, and if we see an upswell in concert attendance, we'll at least know our leak wasn't a problem. And on our Fall tour, we didn't notice the upswell in concert attendance. Maybe that's a comment on the business, but for us it was very financially damaging to have more downloads than we could possibly sell in our wildest dreams in one day.
Music Consultant:
That's an uncommon story that this kind of volume happens, but it's not that uncommon of a story in general.
SS:
This was a band that had a very dedicated, small fan base, and we could play shows in any city in the country with at least 100 people or in New York City or Chicago 300-500, sell outs. People would say, "This band is not famous enough for anything to be leaked, but I checked it out," and most of them said, "It sounds like crap," because the sound quality on the copy was so bad. It led to the demise of the band. All of us were over 30 and on our way out anyway, but if we had taken that next financial step and kept pushing it, we would've stayed around. I do believe that the leak of that record hurt our chances.
Music Consultant:
Thanks again Scott.
—-
You can Click HERE or the icon below to clear your cover songs.
Check out Rightsflow and Limelight