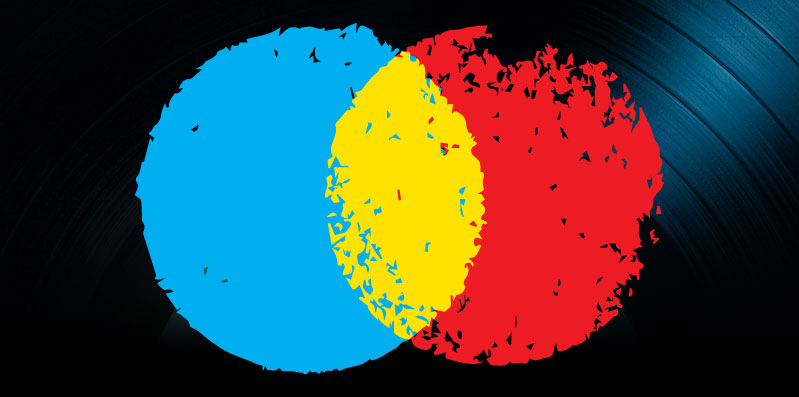 Music Business News, July 30, 2011
Technology delivered new marketing techniques and some hope to artists:  Twitter added "Promoted Tweets" to its roster of features and predictions of a future digital music industry boom were revealed. But technology also stirred up some controversy, as some indie record stores protested "exclusive" releases by two major artists and a former EMI executive revealed some surprising stats about iTunes sales.
Twitter Adds the "Promoted Tweets" Feature
On Thursday, Twitter announced that ads from companies –  called "Promoted Tweets" – would soon start appearing near the top of tweeters' timelines. Ads for specific businesses on Twitter began over a year ago, but until now have only been visible when users searched Twitter for keywords relevant to those companies. Now "Promoted Tweets" will show up in a user's main Twitter stream if that person already follows the company/organization. According to Twitter, ads will only appear once and will be "dismiss"able by clicking below the post. Flagship promoted tweeters include companies like Dell, Gatorade, JetBlue and Starbucks as well as several popular non-profit organizations.
In June, Twitter saw 400 million unique visitors. And this number doesn't account for those that get to Twitter through mobile apps. Aside from "Promoted Tweets," Twitter also sells two additional types of ads:  "Promoted Trends," which show up in the trending topics list; "Promoted Accounts," which show up in the list suggesting additional users for people to follow.
But in the music world, marketing messages on Twitter are not exactly news to Headliner.fm. The company notes that it has been a pioneer on in-stream social media marketing. Top artists and brands – more than 75,000 in all – have been sending out marketing messages for the past year using the "recommendation exchange" service with measurable results. Artists like Pitbull, Diddy, Akon and All-Time Low have been able to connect to over 250 million music fans directly through Twitter and other social media news feeds through messages they have  written themselves, targeted by location, genre and a variety of other factors. (You can read more about how Headliner.fm works and look at some specific success stories by checking out my recent interview with CEO Mike More.)
Indie Stores Protest Artist "Exclusives"
Independent record stores across the U.S. are unhappy with the sales arrangements of Jay-Z and Kanye West's impending LP release, and they're not afraid to talk about it. On August 8, the artists' joint LP Watch the Throne will be available on iTunes, with a physical release on August 12. And for the first 10 days of its availability, Best Buy will have exclusive rights to the deluxe edition of the CD.
On July 29, the people behind Record Store Day sent an email out to participating indie record stores and asked them to sign an open letter they had written to the two artists, to be published in Billboard magazine. So far, nearly 60 independent store representatives have signed it. The letter expresses their belief that the sales strategy is "short-sighted" and concern that the decision to exclude them from initial sales will "be doing great damage to over 1,700 independent record stores – stores that have supported you and your music for years." The letter ends with a request to reconsider the sales plan. You can read the full letter on the Pitchfork website.
Former EMI Executive Reveals that Filesharers Spent the Most on iTunes
According to Douglas Merrill, former CEO of New Music and president of Digital Business at EMI Music (and former CIO/vice president of engineering at Google), sharing music files might actually lead to sales. In a keynote speech at CA Expo in Sydney, Australia last week, he stated that the music industry was "collapsing" when he was hired by EMI in 2008. But according to Merrill, the Recording Industry Association of America (RIAA) said, "It isn't that we are making bad music, but the 'dirty file sharing guys' are the problem."
He went onto explain that, as much as music piracy and specifically file sharing has been frowned upon and even prosecuted in recent years, some sharing may actually be good for artists. Merrill said that while at EMI, he compared usage of the P2P service LimeWire with iTunes sales and found that the biggest file sharers also spent the most on iTunes. He added, "That's not theft; that's try-before-you-buy marketing, and we weren't even paying for it." Merrill left EMI in 2009 after less than a year of employment and is now the CEO of short-term loan company ZestCash.
The Digital Music Industry Could Grow Over 100 Percent by 2015
The digital music industry is on the brink of a big boom, according to market research firm Companies and Markets. In the next four years, the value of the music industry will go from $7.4 billion to $20.1 billion. And this could be great news for artists working to build new careers for themselves in part by selling their music on the internet.
The report states that the U.S., Japan, the UK, France and Germany take up 80% of the market share for the digital music business. And online and mobile music subscriptions will grow more quickly than any other market segment, increasing by over 60 percent per year.
Companies and Markets also predicts that a successful battle against music piracy – led by efforts of music companies and local governmental support in countries such as France, Ireland and South Korea, who have already enforced new sanctions – will be a contributing factor in the how profitable the industry becomes for artists and others.