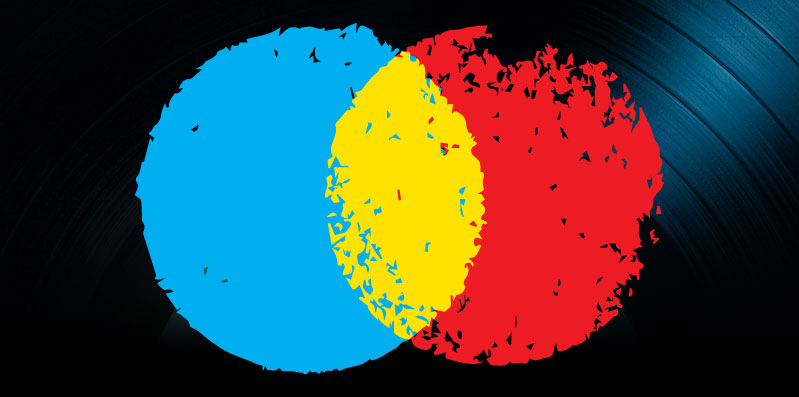 SonicBids – ten years later
Panos Panay is the Founder and CEO of Sonicbids, a site that helps connect indie artists and bands with promoters looking to book them. A native of the island of Cyprus, Panay came to the U.S. in the early '90s to attended Berklee College of Music as a guitar performance major, with aspirations of becoming a jazz guitarist. While at Berklee, he got interested in the school's new Music Business Program and became fascinated by the structure of the music industry and the relationships between managers, agents, record labels, publicists and publishers. An internship with Ted Kurland Associates led him to a career as an agent booking bands and artists including Pat Metheny, Chick Corea, Sonny Rollins, Branford Marsalis, Isaac Hayes and Patti Labelle.
In early 2001, Panos quit his job as VP of the International Division at ted Kurland and started the next phase of his life as entrepreneur and business owner. Sonicbids was launched on February 25, 2001 with the mission to empower what he deems the "artistic middle class" to help them build their careers through the use of technology. Through Sonicbids he helps artists fulfill their needs and answer what he sees as their three biggest questions: 1) How do I make a living? 2) How can I connect with a larger audience? 3) How can I get my music out there?
As he enters his tenth year at the helm of Sonicbids, I had the opportunity to talk to Panos about his company and its future, his mission in the music world and some advice he has for artists and bands trying to get noticed amidst the noise.
—
Musician Coaching:
Why did you take the giant risk of becoming an entrepreneur, maxing out credit cards and starting Sonicbids ten years ago?
Panos:
Besides the normal insanity that possesses anybody that decides become an entrepreneur, I think being an agent and obviously coming to the States to be a musician, I had experienced firsthand how difficult it was. Back in about 1999, I started to notice it was unnecessarily difficult for bands who made under a certain amount of money to be in contact with people who wanted to book them. As an agent, we had an informal rule that unless you made $3,000 a night, we couldn't really do anything with you. We couldn't book you because it just didn't make financial sense for somebody who was getting ten percent to go out there and make a bunch of phone calls to try to book somebody for under about $300 gross take. And after you deduct your expenses, there's just not a lot of money left. I thought, "Not everybody I know makes $3,000 per night, and in fact, I don't know anybody that makes over $3,000 per night except the people I'm booking." All my friends who were in bands and all the people around me made $100 a night, if that. I thought, "Why should it be this difficult for people to connect, especially in an era where you can buy airplane tickets, books and even trade stocks online? Why can't you find a gig or book a band online?" That was the impetus to start Sonicbids.
I know a lot of people have an image of people who start businesses. You start a business because you want to become uber rich, or you start a business because you want to be self employed or have freedom. To be honest with you, I didn't start a business for any of these reasons. I started a business because I had a vision of what I wanted to create and what I wanted to provide and accomplish. This vision was very intense, and I don't think it's dimmed at all in the last ten years. I think it's even intensified. It's just like it is for an artist: You have a song in your head, and you're really eager to put it down on a piece of paper and compose it and record it and then go out into the world and play it for people who will really enjoy it, and if you're lucky, you create a song that hundreds of thousands or millions of people love. It's a similar thing with an entrepreneur: You have this vision, and it's like a mission from God that you want to accomplish that thrusts you every day out of bed. That's what's been keeping me going for ten years. I tell a lot of people that maybe the second craziest thing to being in a rock band is starting your own business. There are a lot of similarities between the two. I think besides being a musician, being an entrepreneur has always enabled me to relate to the people that we service.
Musician Coaching:
I left a fledgling career as a musician to become an A&R guy, thinking that would be the safe thing to do. Little did I know …
Panos:
Maybe that's the third craziest thing to do, after being in a rock band or running a company.
Musician Coaching:
It seems as if Sonicbids is a company that is still true to your original vision. You really have built a platform where you're helping people get gigs, although it seems like the company is expanding in different ways as well. If I had to guess, I'd say that one out of four opportunities you offer are licensing based or related to music placement. Then of course you guys are branching out, and you just launched Facebook enhancements page and the recent acquisition of artistdata.com, so you are also in the marketing tools business as well. Is the direction changing at all, or is it just getting more comprehensive?
Panos:
I think it's evolving more than anything else. When I started the company, my passion had always been and still is for empowerment. I grew up in a very small country. So when I was growing up in the '80s, the ability to connect with people, and the yearning to reach out there and access opportunity was very limited. I think in many ways that's informed the stuff I've done in my life. This concept of empowerment has always been very much part of the DNA of Sonicbids. I defined the vision early on. The mission was surrounding empowering this new class of artists that back then I thought of as a "middle class." We want to empower this class to go out there and connect with any opportunity that exists and develop a career in the manner they deem fit and not in the manner someone else tells them.
For me, I feel at the end of the day every artist and every piece of music yearns to find an audience. It yearns to find somebody that's going to listen to it. For Sonicbids, whether that music is consumed by somebody that goes to a festival and sees your band on that stage, or it's somebody that sees a show on MTV and connects with your music through the background track that's going on or accesses your music through a video game, or connects with your music because of an awesome brand campaign that we helped you create, fundamentally to me doesn't make a difference. We've defined a gig as not just a "live show," but as success or a deal or a way to expose your music – a conduit for you to get your music out there. Whether it's on a blog, or a series at a winery in California, or a gig at South by Southwest, it doesn't really matter. A gig is a way to put you in front of an audience and get your music in front of that crowd. Many times people will say, "Not everything on Sonicbids is something that pays artists." And I'm the biggest proponent for artists getting paid, but I also know as a guy that has run a business for many years, sometimes I get more value by doing a relationship where money didn't change hands, but it gave me a platform for exposure or it gave me something I really valued.
Musician Coaching:
So I have neither a torch nor a pitchfork in my hand when I ask the following question but I know there is a lot of concern about just how much and how often musicians are paying different services (my services included) for the chance to get heard, get a gig, get marketed etc. How did you arrive at the concept – aside from the fact that the market would bear it – of creating a community where you have musicians paying for these opportunities, rather than the talent agencies that source these opportunities paying the fees?
Panos:
I think that's a great and legitimate question. Submission fees have existed long before Sonicbids came into existence, and certainly submission fees will exist in any business. If you're an architect and you're submitting your drawings to somebody for consideration, you pay money. If you're a college student and are looking to gain admission to a college, you pay money. Fundamentally, it does take effort on the other end for somebody to review it.
Definitely at the beginning of the company, I felt very strongly that paying a token fee of $2-$5 to apply to something acted as a filter. It makes people think twice before they apply to something and clutter somebody's inbox with a submission that is totally inappropriate and adds so much noise that even the ones that are legitimate don't get considered. If somebody opens their inbox and they have thousands of submissions, and 955 of them are complete crap, the 45 that are really appropriate don't get considered whatsoever. The fee also puts the pressure on the other end and even almost guilts those folks into listening to stuff. Does it always work? No. I think there have been situations on Sonicbids where people have been illegitimate and have tried to prey on artists and we have always taken the hard line and booted them.
Do I think artists should pay $35, $40 or $50 for stuff, or even $25 or $15 for things that don't add value? Not at all. The average gig listing on Sonicbids costs $6. You have the big ones like South by Southwest or others that cost $40 or $45. But those submission fees have existed long before we were around. It costs you $30 or $35 to submit for song contests. These fees too have always existed. And if you apply through Sonicbids, it doesn't cost you a penny more than if you were to send your CD through the mail like you had to in the old days. My philosophy is, you don't pay a penny more to go through Sonicbids than you would've otherwise. But the fees, when they work – and I would say they work very well about 90% of the time – are a small cost for the musician. But for the promoter, it gives them the ability to hire and pay a band that normally they wouldn't necessarily have the flexibility to hire.
I'll give you an example. Summerfest in Milwaukee is actually one of the world's biggest festivals. They get 1.2 million people over the course of ten days to come to the festival. Prior to working with them in 2004, not a single band playing there was an indie band. Fast forward through the past six years of working together, and there are 60 bands, all emerging artists that are playing there and getting paid. The reason they're able to do that is not because the sponsors give them money to go and book emerging artists. The sponsors give them money to go book the big, flashy names. The fees we charge are making it possible for these guys to book and pay 60 emerging artists and put them in front of an audience and on stages where they normally wouldn't play. I can go on and on about the tours of China or Scandinavia we have or the tens of thousands of opportunities that exist out there.
Musician Coaching:
The important thing is really just how it works philosophically. And I think you explained that- thank you.
Panos:
Let me clarify one more thing also. Our thinking has evolved. Actually, we realized that one of the disadvantages of these submission fees is that they can discourage people from experimenting. They think, "I could pay $10 to apply to something I really know – for example, Bonnaroo – but there's this opportunity that I haven't really heard of before that costs $5. Even though the $5 option seems like a good fit for me, I'm going to submit to Bonnaroo." We realized in the past ten years that more people tend to apply to the "hits," and the bigger opportunities like Bonnaroo or the tours of China where only one band is getting selected. This is a staggering figure, but 60% of the gigs on Sonic Bids in a given day wouldn't receive a submission. We thought that was weird.
Last year we had 70,000 gigs booked through the site, which is great. And we knew that one out of twelve bands that submitted got selected, which is not really that bad when you think about it. But then I thought, "There's something really ridiculous here. So, 60% of our gigs don't get submissions in a given day, but only 10% of our membership on a given day gets selected to something they apply to? That's bullshit." So, what we decided to do is eliminate fees for gradually 90%-95% of our gig listings. We will segment our gig listings – and you'll see this in the next few weeks – into premium listings that cost money and then all other gig listings will get moved to a system where based on your membership, you'll be able to access a certain number of them entirely for free.
We've seen it through the beta tests we've done over the last five months: it substantially increases the selection numbers of people, because they're no longer afraid to experiment and submit to things. They figure it doesn't cost them a whole lot. We're putting these filters in place by effectively limiting the number of gigs you can apply to every month for free, based on your level of membership. So, if you're a "Sonic" member, you'll get a certain amount, if you're a "Super Sonic" member, you'll get maybe two times the amount. We're very excited about this direction. At launch, about 65% of the gig listings will be free, and then gradually over the next three or four months we plan to convert about 90% of them to this system.
Musician Coaching:
The biggest complaints / requests I get – aside from the lofty "hail Marys" I get via my website like "Can you help me get a record deal and a hot girlfriend … and a sandwich?" – is about getting an agent. I know bands who can draw 200 people in twelve markets but still can't get an agent. I was wondering if from what you've seen as an agent and as a guy running a live opportunity platform, which best practices you've come up with for getting and booking their own gigs? Are there some dos and don'ts you can share about what is getting people better gigs and what is not?
Panos:
As far as Sonicbids goes, you might be amazed, but it's the most obvious things. For example, make sure it looks like you've actually taken care of your EPK when you're putting it together. I can't believe how many people just slap things together and throw in some photos to create something that looks like it took three minutes. The person on the other end thinks, "If you don't take this seriously, why should I assume you're going to take the gig I risk my night on seriously?"
I think it's so very important, whether you're an artist trying to reach a promoter or a business trying to do business with a customer, to not think of yourself. Put yourself in the mind of the person you're trying to engage. A lot of people tend to think of these promoters as these big, wealthy powerful people. That's absolutely not the case. In fact, most people I know that book music in clubs are often as poor if not poorer than the average musician. They're taking a bet every time. It is a labor of love. Most people that run clubs don't make a lot of money. But they do it because many of them genuinely really love music. They take a bet every single night that people are going to show up to see the band they booked and have a few drinks, and based on that, these people are going to make some money. It's really not a business that anybody tends to get attracted to because they're trying to become millionaires or billionaires. If people want to get rich, they go into other businesses or go work on Wall Street. I find that taking care of the way you put together your press kit, and indicating that other people have taken a bet on you in the past by filling out your calendar or even putting in a simple video shot with your iPhone that shows your band's energy and photos that show energy and that you care. The included bio should be witty. These things make a tremendous difference.
Musician Coaching:
Regarding the video, I have it in my head that showing a band in front of a crowd does something psychologically. Have you found that to be the case?
Panos:
Yeah. We talk to our promoters all the time, either directly or through surveys. And everyone says, "The thing that makes the most difference for me is not some fancy video that someone shot that looks like they spent ten grand doing it. I like to see raw footage of a band in front of a crowd with the crowd getting really energized. That tells me everything I need to know."
Sometimes I see bands obsessing over the songs they're going to put up there and saying, "Oh man, the production isn't quite ready yet." And the truth is, music today is not consumed through $5,000 Bang and Olufson speakers. Most of us consume music either on crappy headphones, crappy computer speakers or crappy car speakers. I'd much rather have people worry about the way their EPK looks, the kind of video and media they put up there and the reviews and links they include rather than worrying about how good the production on their song is. Ultimately, nobody will ever hear the song the way you're hearing it in the studio when you cut it and won't listen to it as closely as you do when you hear it through your own headphones. It's certainly not the way a promoter listens to music. Sometimes a promoter is going through hundreds of these and needs to pick one or two.
The other advice I have is to spend time on your social media. You'll be amazed, but people do care about how many Facebook friends and "likes" you have, how many Twitter followers you have and what the general Twitter buzz is about you. I think there are a ton of different tools out there to help you with this. I think dismissing social media or not minding your online presence is akin to suicide today. Most promoters are 25-30-year old kids who just really dig music, so of course they're going to go online. The first thing they'll do probably is Google your band. Even promoters who use Sonicbids say, "I use Sonicbids as an entryway. It helps me know which things I'm not interested in, I narrow it down to the people I am interested in, but then after I listen to their EPK and it draws my attention, I'm going to spend a little bit more time." That means they're going to go online and see what's going on. We give promoters a lot of links in their submission view when they're looking at it. They don't just see a band's EPK. They also see things like Last FM plays, Twitter buzz, Google blog buzz and all kinds of other aids that help a promoter make a decision.
For me this is high-level advice for the average band. When I was an agent I had a very simple philosophy: "I'm going to out-work everyone else around me and be the guy that makes more calls and spends more time and charms more people so I can book this tour." I think it's the same thing as an artist. It comes down to how much you want it. Are you willing to make one more call or one more submission than the guy next to you? I know everybody says they want it. But it takes a certain level of dedication. If it was easy, most people would be successful.
—————-
For more information about the services Sonicbids offers, visit the Sonicbids website. Also check out Panos' blog, Panos' Brew.