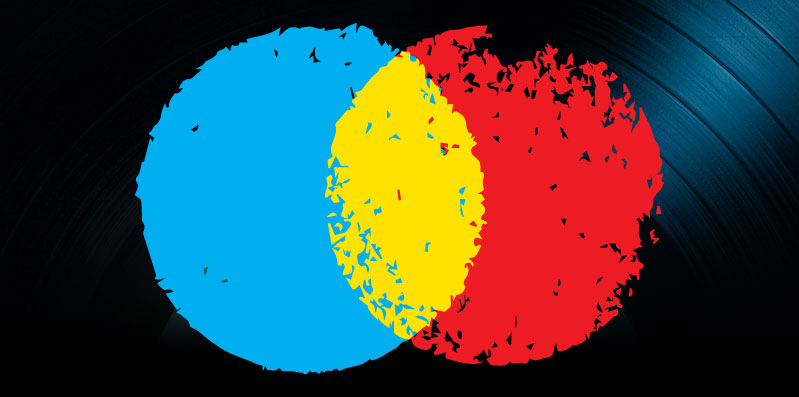 Bobby Owsinski is a sound mixing pioneer and author of books for musicians and music industry professionals. Bobby got his start as a guitarist/keyboardist, songwriter and arranger before working his way up to a producer/engineer. As one of the first producers/engineers to be involved in surround sound music mixing, Bobby has worked on commercials, TV, DVD Film projects with many influential recording artists, including Elvis Presley, Jimi Hendrix, The Who, Willie Nelson, Neil Young and the Ramones.  I sat down to talk to him about his career and the underlying principles two of his books: How to Make Your Band Sound Great and Music 3.0: A Survival Guide For Making Music In The Internet Age.
Music Consultant:
Thanks so much for your time, Bobby. Tell me a little bit about How to Make Your Band Sound Great and why you wrote it.
BO:
How to Make Your Band Sound Great is a band improvement book. The reason why I wrote it was that when I was a kid in my first band, I couldn't understand why my first band didn't sound as good as the best band in town. And then when I got to be in the best band in town, I couldn't understand why we weren't as good as the best band in the region. And then when I got to be in the best band in the region, I couldn't understand why we weren't as good as the Doobie Brothers or any other of the great bands that were on the radio. Over the years, I figured all this stuff out and wanted to give what I learned back, because I remember what it was like when I was a kid and just starting out, then later playing in clubs, and asking, "Why don't we sound like what's on the radio or what's on the record?" Giving back is a passion of mine. I want to teach others about all the stuff you learn when you're in the studio. When everything's under a microscope, you learn about what makes things tight, dynamics, turnarounds and phrasing and all the details you have to be conscious of when you're playing.
Music Consultant:
So what is the gist of the book? How does the book lay out what a band should sound like at different stages for musicians?
BO:
When you're first starting, and even when you're farther along in the game, you're always saying, "Why doesn't this sound right? Why doesn't this sound as good as [fill in the blank]?" When you make a record, you put things under a microscope in such a way that you begin to know what to focus on to make things really sound great. The book is really about how to listen to what you're playing and analyze these details.
Music Consultant:
Is this more a book on finding great tone, or is this about gelling a band? And is it coming from your perspective as an engineer?
BO:
That's one of the problems I had with the title, unfortunately.  The book is completely about music. It's not about being in the studio. It's about playing live and what happens when you do a show. Why does it sound great and why doesn't it sound great sometimes? It all comes down to simple fundamentals that players sometimes forget about, like phrasing, attacks and releases. Even if you're good at phrasing, you're not always aware that the releases count just as much and sometimes even more than the attacks of a phrase towards making you sound tight. The book details things like finding the groove and answering questions like, "What is the groove? Who's laying it down, and what do I have to do to fit in?" I also talk about overlooked but important parts of the song like turnarounds and builds. Until you get into the studio, you forget about those things and how important they are. Everybody kind of fluffs over those things when they're starting out, but they're really important in making you sound tight. Dynamics are also a really big thing, and perhaps maybe the most important thing of all.
Music Consultant:
I agree. People seem to be on "11" all the time, and it drives me crazy. I think, "Will you just shut up until the chorus?"
BO:
You're right. That's a really big thing, figuring that out. What happens is that everyone confuses intensity with volume. They're completely separate, and you have to understand they're completely separate in order to actually learn to command dynamics. The book is about details like that, but it also goes into songwriting. I have a pet peeve about songwriting, in the event that you're in to writing your own music. I'm sure you get this too, because people send you songs. There are always a number of things that happen with neophyte songwriters:  a two-minute intro that doesn't get anywhere; no bridge, which usually means there's no peak in the song; no differentiation between the verse and the chorus. Also, arrangement is huge, because so much of songwriting is based upon the arrangement. But I really wanted to make this book for everybody, so if your aspirations are only to play in clubs, it works for you too. It tells you how to make your band tighter and how to make your show better. For example, it tells you why you should buy LED lights rather than regular tungsten, and what to look for when shopping around for them, as well as ways to improve your show, and even how to get gigs. It's really an overall picture of how to take your band to the next level.
Music Consultant:
Talk to me about Music 3.0 and why you decided to do it? I've certainly heard 2.0 bandied about. What is the philosophy underlying this book?
BO:
"Music 3.0" stands for the era that we're in today. It's the fifth generation of the music business. "Music 1.0" was the old days, in the 50s, 60s, 70s. What happened there was that you had a record label that controlled everything, and artists eventually had to sign with a record label if they wanted to further their career. The record label sold their product to a record store, people bought their product from the record store, and the radio was used specifically to promote the record. You had that chain of command that was really important at that time. When we went to Music 1.5, what changed was the fact that suddenly you had conglomerates that came in and bought up the major record labels – the ones that were available anyway – and everything changed.  Instead of thinking about developing the artist they were thinking about the bottom line instead.
Music Consultant:
I saw that when I worked at majors. It was, "Releasing this greatest hits record might not be good for the artist, but we have a fourth quarter number to post up for corporate."
BO:
The other thing that happened during this period was MTV. MTV came along and all of a sudden it became more important than radio marketing. The label began looking more at the image of the artist than the creativity of the artist. Then there was "Music 2.0." This was when digital music came onto the scene.  What happened here was that the major labels downplayed it and couldn't see the significance of it, but everybody else did. Music 2.5 was when digital music became monetized and we saw iTunes and Amazon MP3.com, etc. Now there was a way to suddenly make money with digital music. "Music 3.0" is different. It's where the paradigm shifts. Now it's the first time an artist can finally reach out and touch the fan, and the fan can reach back and touch the artist. The more that happens, the more the fan loves it. They more than love it; they need it and demand it. It's that interaction that makes Music 3.0. Now you can finally sell to your fans, market to them and communicate with them. You can do everything directly with the fan without needing the infrastructure from a record label that you needed up until this point. You no longer need radio, because radio has become irrelevant. You don't need record stores because they've pretty much gone away, and unless you're high on the major record label system, you're not going to get in there anyway. That's how Music 3.0 came about. The book goes another step and explains where we were, where we are now and how we got there. Then it breaks it down and looks at who the people are that control the business. Obviously record labels are not in control, like they used to be.
Music Consultant:
Who do you believe is controlling the business these days?
BO:
Well, managers more than anybody. But I look at specifics. For example, people like Irving Azoff, who has more control of the music business now and more clout in the music industry than just about anybody else. But there's also Trent Reznor, who's a huge influence on Music 3.0. A lot of the book I've written has come from Trent. He knows how to use social networking and social media better than anyone to get his point across. He doesn't need traditional media and anything other than his social media. He's been a big influence on the way things have gone. Seth Godin is a big one as well with his theory of permission marketing and his concept of "the tribe."
Music Consultant:
I noticed "How to establish your tribe" on some of your marketing materials.  What is the Music 3.0 line of advice on building/establishing a tribe? Every aspiring artist I know wants to have that tribe – a dedicated fan base. Does that happen on talent alone, or does it happen when people interact with the artist and the fan?
BO:
The first thing is, and I see this a lot, where people say, "Your music has to be great. It can't suck." I certainly agree with that. But one of the things that is behind the idea of Music 3.0 is the fact that no matter what kind of music you make, chances are there are some fans out there for it. It might be bizarre to the rest of the world, but you might have 100 or 1,000 fans out there that are going to really dig what you're doing. You just have to find them, and they have to find you. I take the quality of the music out of the equation, because who's to say what's good and what's bad? What it comes down to in establishing your tribe and growing you tribe is social media management. This is something that people kind of forget. When they think of social media, they just think, "We have to be on Myspace and Facebook and Twitter." But then they just haphazardly manage all of it. What I advocate is two things:
The center of your online universe has to be your website, because you're better able to control your message.
2. Your e-mail list is definitely all-important. What you're trying to do with all your social media – your Twitter, Facebook, Myspace – is funnel those friends into your e-mail list.
Everybody gets funneled to the e-mail list and your website. The social media is just a point of contact and a way of telling them, "Come back to the mother ship." Your e-mail list is extremely important, because while Facebook is great today – and you may have 100,000 friends on Facebook – what if it goes away tomorrow? If you don't have those contacts connected to your email list, you're in trouble. There are many cases where bands have a million friends on Myspace and no way to leverage them. I know a band whose label went in and said, "you have to take your Myspace page down." And when their Myspace page came down, the band lost all their contacts. Their online popularity didn't help them at all at that point. That's why trying to control your message is done best through your website and e-mail list. Everything additional is a strategy by which to do that.
Music Consultant:
Is this methodology of driving people towards the e-mail list and website content based and a steady stream of ancillary marketing strategies?
BO:
It's an overall strategy of social media management. There's a certain point where too much contact is counterproductive. An example of that would be your e-mail list. People don't want an e-mail from you every day. But on the other hand, if you tweet four, five or eight times per day, that might work for your followers if it's good content. Of course, if you're providing useless information, it might not work as well. I kind of draw the line when people tweet, "I'm having bacon and eggs for breakfast." That doesn't constitute an effective tweet. But there are certain ways you can bring your fans into it as well, through shout outs, contests, insider information, etc. Social media management is what builds the tribe along with the amount of content and the quality of content. That's one of the things I advocate in Music 3.0. There's a section that says, "You can only do this so many times and get away with it. There's a study that says if you do this ten times as opposed to five times, it's counter-productive." That's where we're going with it.
Music Consultant:
You also touch on ten music marketing ideas that could only happen in Music 3.0. Without giving them away completely, are there mistakes you're seeing that people are regularly making out there, or things they need to do that they aren't doing?
BO:
In Music 3.0 marketing, you can reach out directly to your tribe and fan base through your e-mail list and social media. The problem is you can't be too overt about it. You can't say, "Hi. Buy our new CD." You have to say,  "The new CD is out. Take a listen and let us know what you think." One thing I did do in Music 3.0 – and this is what I do with all my books – is that I dedicated about a third of the book to interviews with people that are a lot smarter than I. In this case, what I did was interviewed one of the gurus of SEO and SEM, Gregory Markel, who was extremely helpful on his SEO techniques. He's so at the cutting edge that what everyone else knows or assumes is the current technology.  I'll go to him and say, "How about this strategy?" And he'll say, "That was last year. This is what Google's looking for now." He was also signed to Warner Bros as a singer, so he's very hip to the music business. They do the SEO for Led Zeppelin's website and a few others. I also interviewed people like Michael Terpin, who has gone from running a traditional media PR firm to one that just does social media PR. To help explain the shift to Music 3.0 I also interviewed people like Rupert Perry, who was the president of EMI and the vice chair of EMI worldwide and has perspective on the way the music business used to be and the way it is now.
Music Consultant:
Are there any parting words of advice you'd give to artists?
BO:
I think the opportunities are great now. That doesn't mean that everything is easy though, and that's probably one of the fallacies of Music 3.0. A lot of so-called experts are out there saying, "Now that you can communicate directly with your fans, it's going to be easy." It's not. I think the big takeaway is, you have to utilize Music 3.0 and all the technologies available to you, but you also can't ignore the traditional strategies. You still have to tour, get the fliers out, use street teams. All of the traditional efforts are equally as necessary as the online technology.
You can learn more about Bobby and check out his Music 3.0 Blog.