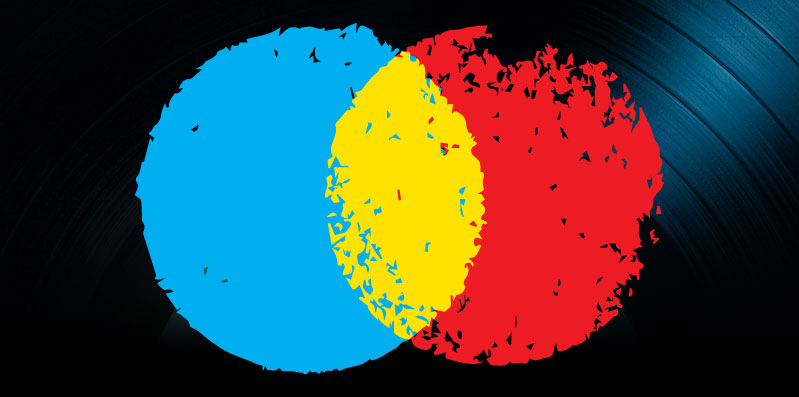 Irwin Kornfeld is a musician, media entrepreneur, CEO of In Tune Partners, LLC and its sister companies Westchester Media, Inc. and The Miami Music Festival.  Kornfeld founded In Tune in 2003 following his years as Associate Publisher of Billboard Magazine.  Both In tune and Westchester Media publish several music and music business education magazines such as In Tune Monthly, Music Alive!, ASCAP's Playback and Teaching Music.  The Miami Music festival was founded in 2009 as a multi stage live music and emerging artists' conference and will be held again this year from November 12th-14th, 2010.
Music Consultant:
Irwin, thanks for your time today.  Tell me a little bit about how you came to music. You were a guy who started out with a fairly corporate background and then got more and more involved with music.   
IK:
I started in publishing, but since I was a child I was a hack musician and a garage band player. It's a love that doesn't die easily. It also made me a strong fan and a critical listener. And when my publishing career led me to Billboard Magazine, it just seemed to be a wonderful opportunity to match location with avocation.
Music Consultant:
When did you go from Billboard to doing your own thing? You now publish several music education and music-related magazines through two separate companies.
IK:
Yes. We do magazines. We also have quite a few electronic products and produce events for our own portfolio and our media clients. Billboard was just a fantastic opportunity. It was a way to get close to the music industry and see how it worked, at least at the time. Then, as it began to change, I saw media's role change with it, or we could see it would be changing in the future. I was doing advertising and sponsorships and business development for a franchise that was locked into the recorded music business, as we all knew it. That was of great concern to me. I went out and took a job to feed the family but at the same time established a side project that today is my primary gig, Music Media. We create an integrated suite of media products and services to serve independent artists, music teachers and their students.
Music Consultant:
As someone working with multiple outlets that cater to music education, the aspirational music business and music teachers, what is that climate like? Is there less education, more education, more of a need for established mentors? What is that side of the business like of late?
IK:
The music business itself is all about education today, because so many elements of it are changing or new. So whether we are serving independent artists, teachers or students, it's really all about figuring out how to succeed in a rapidly evolving environment. In that sense, music education is needed and our business is good. If you're asking about the economic aspects of music education, I think a traditional scholastic education is as much under fire or more under fire than it's ever been. But we also see a lot of change within that frame, because the industry is dictating which skills people who come to it have to have. We're noticing a tremendous change at the collegiate level. We see more schools offering music content, music education at the higher ed. level, and the subjects and degrees that are being offered are more real world and innovative.
Back in the day, the only popular music education program at least that is recognized was at Berklee. This summer we got together with ten universities that are creating extraordinary, relative and robust music education programs. Now the high school teachers know they have to prepare their students for these courses and the educational programs they have to offer have to be different from the original curriculum. There's a trickle down that changes the industry, the college, the trade level where recording, engineering and sound engineering programs are concerned, down into high schools and even lower. Young graduating music educators are beginning to understand how much fun and how impactful teaching using popular music examples can be. We notice a closing of the gap between what young people like to listen to and what is used in school. Once educators understand that a popular music illustration can be used to teach bedrock music theory and technique, you just get a better program, a student who plays longer and practices harder which leads to more and better musicians. I'm very optimistic right now about the music education business and its prospects in the foreseeable future.
Music Consultant:
I am curious what your thoughts are either personally or professionally about all these music business education programs that have popped up. There are more of those than ever and seemingly less paying jobs in the traditional industry. What do you make of that discrepancy? What are we preparing people for?
IK:
I think there are fewer music business jobs in what you and I know as the traditional music industry but as that industry crumbles, the DIY industry is changing.  People like you are getting the call for coaching or marketing / product management because that's where there's a vacuum. We need to train more people in the product management that DIY musicians need and want rather than the kind of people the majors are going to hire. I think there's more opportunity than ever, we're able to carry more music, more people are listening to more music. I don't think there's been a change in the volume of music consumed, I just think there's been a change in the way it's recorded, produced, distributed, marketed and sold. I think there are lots of interesting music jobs, they are just not traditional. I think many people who go through music business programs are going to be performers or music educators and they will benefit from a music business perspective. I don't necessarily think people who graduate from music business programs go to work in recording, management or publishing. I think if you're going to be an artist you better have a music business background, and as a music educator, you will benefit from a music business background, not only because you will need to diversify your revenue stream as a music educator, but also because of the need your students will have and the need you will have to teach music business at an earlier age just because of the proliferation of independent opportunities. That's my holistic view of music business education. The more, the better.
Music Consultant:
What are the goals of the publishing businesses you run and how did the Miami Music Festival come into being?
IK:
The businesses I run are really about artist development. I think that's the best way to phrase it. Whether we're creating a magazine for a fourth or fifth grader and talking about songwriting, a subject we pretty much don't teach to music students today or doing something else, it's artist development.  Most kids have no idea the people singing the songs haven't written them and don't have an appreciation for the skills involved and the way music finds its way into every nook and cranny of our lives. There is the need and interest to expand the four walls of the music room. We knew a horizontal source of information about musicianship did not exist, and certainly one did not exist that was dialed into the tone, voice and sophistication needed to capture the interest of young music students and provide ancillary text for their teachers. To do that all in a very appropriate space, trying to be fun and interesting and relevant at the same time and not deal with themes and lyrics and behaviors that are all over the music industry and product won't work. We don't want to sanitize it because then it's not cool. Getting that right was something we felt we could do because we recognized the challenge. That's been our hallmark with our In Tune Monthly magazine. Now we now publish In Tune's sister music magazine that has been started and published by Cherry Hill Music for years called Music Alive. In Tune is grades 7-12, and Music Alive is grades 4-10, primarily.
We have been publishing ASCAP's Playback for about eight years now. That magazine and our relationship with ASCAP brought us closer to the music creation community, which was good for everything we do. We began business development with ASCAP and five years ago created a broad based music creator conference – the ASCAP Expo.  Last year we had 55 companies and about 2,800 musicians and creators attend and every year it has been getting better.
So I had this event background from working at Billboard's events and more recently with ASCAP and had done trade shows and conferences and one of my business partners is very active in the Miami market. He was asked to chair the Miami Dade Advisory Committee on Culture and Entertainment. The conversation in that group became, "What can we do to stimulate live music?" Miami as a town has had great success with recorded and DJ music and its club scene is as vibrant as any in the country. But some of that has happened at the expense of live music, just because a lot of clubs have turned their stages into DJ booths.
Music Consultant:
I certainly don't think of Miami as a live music town.
IK:
What's happened is that the whole South Beach scene has matured to a certain extent, where it was very Bohemian and insider with fashion designers and photographers running around. Now it's more of an attraction to a more mainstream group. As the scene on the beach maturef, a lot of the locals were looking for other experiences. The pioneers who hung out there are no longer looking for the same club scene that takes place on the beach. The live music scene needed some support, so this committee that my partner chaired scheduled a town hall meeting to talk about stuff. He got the flu, so I came down on a plane to moderate a panel, and it was a roomful of people that wanted to see more live music in Miami. I was thinking about the cycle that's kind of hard to break. You need stages, club owners with the confidence that live music would fill their clubs the same as DJ music. Bands don't know the stages exist and it goes around and around.
I thought what we needed was an event and some way to turn the spotlight on live music and the emerging live music scene. And I thought what this town needed was a multi-cultural version of South by Southwest where Latin and Caribbean as well as rock and singer/songwriter music can be featured at another time of the year. I thought, the music industry is changing to the extent that the DIY and the independent artists need the opportunity to get in front of the press and network with one another and try stuff out in a live environment made for showcasing.  Everybody wants to go to Miami when it gets cool in the North of the country. So, we floated the idea of doing a multi-stage emerging artist festival and conference that catered to the kinds of music that people in Miami enjoy but have connections all over the world. We put 250 acts on 25 stages in 17 clubs last year and did some things very right and very wrong, but we were able to see right afterwards exactly why we had success and why we didn't. There were enough people that thought it was a good idea, our partners liked, it, our industry partners liked it, we had support from ASCAP, BMI, SESAC, Sound Exchange, the state, city, county and we had corporate sponsors and a lot of local music fans that just wanted to see it happen again.
We wrote a plan for this year and we widened our footprint and picked up a daytime venue —  an all ages venue, because the clubs are 21 and over – and made a commitment not to present mixed genre shows but book the kind of music people want to go out to see live in the clubs they want to go to.  November 12-14 we will be in 35 clubs on 435 stages and present over 300 acts with a wider array of sponsors and partners and media companies than we had last year.
Music Consultant:
Tell me about the selection process. Tell me about what caught your attention. Was it purely the audio recordings or was it that people had gotten some notoriety for doing the DIY thing on their own?
IK:
There are two ways to get on our stages. One is to be invited by a sponsor or a media partner or a producer we're working with. The other is to go on the website and pay the $35 and send us your electronic press kit. Obviously with the sponsors, while we have approval, we're listening to a third party. In many cases, the third parties are pretty plugged in. When BMI comes and wants to do a Latin showcase, we can be reasonably certain we're going to get five pretty great acts. For the half of the festival talent that gets chosen by the organizers, we pulled together a diverse listing group. We have one in New York and one in Miami and a couple of artist managers and a couple of artists, and a couple of recording engineers and an attorney. We probably have had about eight or nine people who sit and listen first to the music. We're interested in live video, and obviously the tracks are carefully recorded, and sometimes people don't arrive with the same instrumentation as the recording. We're mindful of that, and every time we can see a live video, it's helpful. We're looking for a balance, so if we get a good jazz act, because they're harder to come by for our festival, that's a great thing. We might been have a little bit wider leeway. We're looking at photography and at social network traction. You'll see people's profiles, and if you have people that have six friends rather than 6,000 friends, that often tells you something. That's not always an indicator, because sometimes you have people that are great but just starting out but it's something we look at. It happens relatively quickly. You can hear in 30 seconds this is an act we want to hear more of, and we start digging through the press kit. It could also be someone that is recording their first track, and either their voice or instruments are really flat, and we move on.
Music Consultant:
You've seen many different sides to the music business and music business education. Do you have any advice for people hoping to make a career?
IK:
There are three distinct areas of the business right now and there's opportunity in all of them.
If somebody were to burst on the scene as a truly dedicated and high-impact music educator who can truly capture the challenge and opportunity for students they are going to be in great demand. On the business side – setting up artists who need to help themselves and need to be left and right brained and be business people and at the same time creative is a great thing to do.  I think people who truly offer service and can find an economic model for helping artists navigate these waters can do very well.  For artists themselves – we always tell artists the way to make it is to find an audience and the rest will follow. That is as true today as it has ever been, but I also think there's an opportunity to come to the attention of the media and the industry just because there are so many opportunities for communication. I think being a student of communication right now is a good thing for an artist to be. I don't just mean hyping yourself, but being in the right place at the right time with the right music. There's no substitute for a great song or for musicianship but if you've got those things, learning how the media works is probably as valuable as anything else you might do today as an emerging artist.
—
Learn more about Irwin's work at In Tune Monthly and The Miami Music Festival