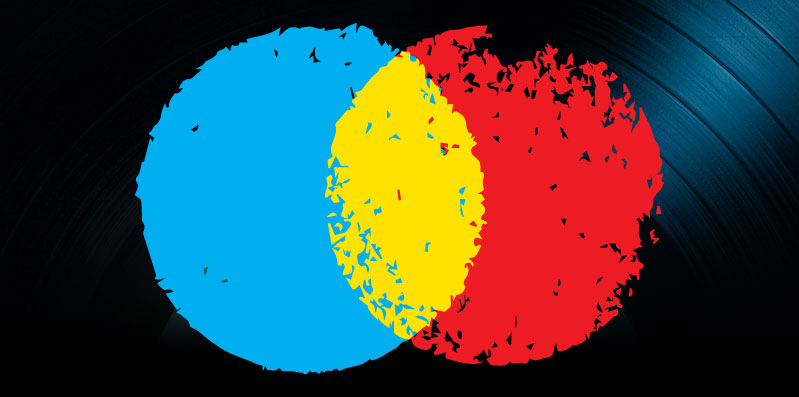 Getting Press and Blog Attention with Ariel Hyatt
Ariel Hyatt is Music publicist who started her Career in the 90s as a traditional publicist doing PR for Artists like Lee Scratch Perry, George Clinton, The Nitty Gritty Dirt Band and Project Logic, which was a project that featured John Popper of Blues Traveler and DJ Logic.  Several years ago she decided to bring her business exclusively online and developed proprietary software that enables her to do Cyber PR campaigns for artists that focus on getting her clients reviewed online in blogs and websites and placement into popular podcasts.
Musician Coaching:
Prior to you creating the software that allows your clients to track the music that goes out to the blogs you work with, what was the process of PR like for you? What were you doing to get your artists talked about?
AH:
The process of Cyber PR was born out of the utter frustration of being a traditional publicist. For ten years I was just a traditional publicist, writing press releases, pitching music journalists, newspapers, radio, magazines, TV and after September 11th I noticed the pitching wasn't going well at all and there seemed to be fewer and fewer music journalists writing at local beats. The AP Wire seemed to have taken over running pieces in smaller magazines that were nationally syndicated, and my artists were getting fewer and fewer results. So I started looking online, and as I was doing all my business, in the back of my head a little voice would say, "Wouldn't it be great if I had a system that would track all the people in Detroit so I wouldn't have to go hand-pick a list every time" or "Wouldn't it be great if while I was sleeping there would be something that would send out e-mail alerts about my bands" or "Wouldn't it be great if I could actually see who was opening the envelope, and who was listening to the music vs. the people that were just taking it directly to the used CD store?" So Cyber PR was basically just a software that answered all my "Wouldn't it be great if" questions.
Musician Coaching:
So you contacted a bunch of developers, and what you just described is what you designed?
AH:
Exactly. I contracted many developers. And also, I must give Derek Sivers credit, because he was the first person to come up with the concept of Cyber PR. He came to my house one night and said, "You know why I'm doing so, so well with CD Baby and you seem to be doing okay but not doing as well as me with Ariel Publicity?" And I said, "I'd love to know why." And he said, "Because I invented something that everybody is invited to the table for, and you do something that you have to be very careful and very exclusive about who you work with. If you could just come up with a PR solution where anyone that wanted it could have it, you would have tremendous success." And I cried, literally and said, "Oh my God, that's not possible." But luckily for me, with the advent of the Internet and as broadband started becoming more and more available and as more and more people started blogging and more and more opportunities started happening, that's exactly what did come to pass. Under Derek's tutelage and guidance, he helped me discover Ruby on Rails, which is the language in which it's written, and we went to several different teams of people who at the end of the day delivered a web-based boutique PR firm management system, and that's what Cyber PR is.
Musician Coaching:
Talk to me about the results of these campaigns – I am guessing they vary greatly because there's nothing you can do when somebody doesn't have a story.  Should artists actually sit down before contacting a publicist and ask themselves, "What is our story? What is our press focus?"
AH:
Absolutely. I think the problem with any type of work for hire in the music industry is just because you can afford it and pay for it doesn't mean it's going to actually yield you the result you want. I think even before you look at your story, which of course a publicist or a marketer does need, you need to ask yourself, "What do I want? What is my end goal?" I think this is the part a lot of musicians struggle with because they don't actually know. They work so hard to create an album, get it produced, get it mixed, get it mastered and get it out into the world, that they don't think beyond the creative process of making amazing music. They just work so hard at their craft and don't then think, "What am I going to do after this album is finished? What's my goal? Do I want to tour and touch a lot of people live? Do I want to sell a lot of digital copies on iTunes? Do I want to place this music in film and television? Do I want to have just a physical thing I can sell when I play locally?" These are all things you need to begin to ask yourself first. What would the reason be for hiring a publicist? In order to do that you need to take it back even a step further and say, "What is the result when I hire a publicist?" I think literally nine times out of ten when people would come to me when I was a traditional PR firm, they wouldn't even understand what a publicist did, they just somehow knew they needed publicity, so it made sense to hire a publicist.
Musician Coaching:
I guess that leads to a good question:  As someone that has done this her entire adult life, what does a publicist do?
AH:
I think a good publicist is one of the invisible members in your band. It's the person who is the mouthpiece and helps you craft your story. Of course you have your story, but a publicist is the one that should be able to pull it out of you and position it. Your publicist should be able to leverage his/her connections and contacts they've had that they've built and connect you to them. And a good publicist should help you with strategy. It shouldn't just be, "Here's a list of 100 places we're going to mail your CD." What's the strategy? Is this a music tech conversation you're having? Should we be going for music tech blogs and publications? Or is this a lifestyle kind of thing? Are you also a fashion designer, and we're going to try to get you placed in fashion magazines? Is this a human interest piece? Does your music somehow benefit a charity, or are you singing about something that is beneficial to other people? Are we going to go for humanitarian publications and magazines? I think just having a list of 100 random music people that like to review albums will yield some results, but with over 2,000 records coming out every single week, your publicist should really help you get a vision and help you say, "Here's what's special and unique" aside from just, "Here's yet another good album." Is it a local angle? Are you doing something very locally? That could be a good jumping off place. What's happening in your local town? What other local bands are you playing with? Are you making an impact in your local community? And the more fodder a publicist can get to help you start to build your story, the better.
Musician Coaching:
I guess that supports what I tell clients fairly regularly. "Dude releases record" is no longer newsworthy, so I would say even before you get to a publicist you have to think about what you're doing that is newsworthy or setting out to do newsworthy things. Would you agree?
AH:
I would agree 100%. I look at Matthew Ebel, who is an artist I've been blogging about recently on Music Think Tank in my 1000 True Fans series. When I met Matthew, he had a really, really good idea to do a subscription-based website called MatthewEbel.net, where he was doing a weekly concert on YouStream, which now he has over 300 people come and tune in every week, which is amazing. He had this idea of recording a song a month and having people on a paid subscription basis gain special access to him and his music and his videos. And that was such a good and compelling story, and he started having success. All of a sudden the Boston Globe was calling me and saying, "We heard about this local artist, and would you comment on what he's done?" He didn't go after all the press in his local area and say, "Hey look what I'm doing." He just created something that was compelling enough. And this goes back to of course the classic Seth Godin blog where he says, "Unless one person is telling the next and telling the next and telling the next, you don't really have a viable, great product." So in Matthew Ebel's case, his project started taking off, and the media came to him. I've seen this time and time again. The national media will come to you, or any type of media, if you actually have a story that's buzzworthy.
Musician Coaching:
Tell me about some of your traditional publicity experiences…
AH:
When I was a traditional publicist, I worked with larger artists like Lee Scratch Perry and George Clinton and P Funk.  What's fascinating about those types of clients and so true is that you as a publicist are literally, in my humble opinion, only as good as your clients. So the day George Clinton got arrested – and I was representing him at the time – all of a sudden every single newspaper and magazine and music journalist started calling me. Rolling Stone called me, Spin called, Random Notes called. It was insane. And these were music journalists that I couldn't get on the phone for years, and music journalists that I had sent literally 10,000 packages to over the years. And here was this big news story – which was a sad story – about one of the godfathers of modern music getting arrested, and this was when the press came to me.
The other thing where I had a really interesting journey was working with Sally Taylor, who had an enormous pedigree as the daughter of James Taylor and Carly Simon. Getting publicity for her was not difficult. All I had to do, unfortunately was lead with, "Here's who this girl is," and the phone would ring off the hook. So I managed to place thousands of articles. And with Lee Scratch Perry too, yet another living legend. It's not hard to be a publicist for those type of clients. All you have to do is literally put the word out and sit back and wait for the phone to ring. I'm not saying you don't strategize for major artists, because of course; Marilyn Laverty beautifully strategizes Bruce Springsteen. Every time he has a release, it's artful to see how it all unfolds. But when you're not at that level, what do you do and how do you get the attention? That is where a whole lot of misunderstandings tend to happen. And if you ask any publicist that's ever worked for an independent musician or an artist that does not have an enormous buzz-worthy story or something crazy like a famous parent pedigree or a human interest that's so strong, they'll say it's difficult. I remember once I got an editor of People Magazine on the phone and he said, "If your client survived cancer and came back from the brink of death, I might be interested in talking about their music. Otherwise, it's not big enough for us."
I remember feeling really humbled when he said that. I also will never forget when I sat down with David Wild from Rolling Stone after sending him thousands of CD's. He knew who I was, he's a huge music fan, he knew all or most of the clients I represented. I did one of those mentor sessions with him at South by Southwest. I was a young publicist, and I had fifteen minutes with him, and I was really upset when I sat down and said, "Why won't you ever call me back? Why won't you ever acknowledge when I send you all these artists?" And he said, "They're not ready for me. I am at Rolling Stone. Rolling Stone has a readership of over two million, and your artists aren't newsworthy. They're very good, but they're not newsworthy. And when they become newsworthy I will call them. And please tell them that the best place to get coverage is local newspapers, local beats." This was back in the day when there was local beat. It doesn't exist anymore, because when newspapers started to get into trouble, the local beat music reporter was the first on the chopping block. So that was a very long-winded answer, but your publicist should be able to strategize that type of conversation that David Wild had with me:  "Where are we going to start? What is the story going to be?"
Musician Coaching:
What are some of the success stories you've had since Cyber PR started? How have you built some of these people into getting regular press?
AH:
You know, it's been really, really fun. One of our success stories where classic online publicity feeds major publicity is, we work with an artist named John Taglieri. John is an artist who for many years has been doing his own blend of classic rock. He took to Cyber PR like a fish to water, totally fell in love with the system, and he worked every contact that we introduced him to. He became a chart-topper on the PodSafe Music Network, and he got his music played on hundreds of podcasts. After that happened, Billboard Magazine was doing a story on podcasting and musicians and saw he was on the chart. They called him, and he ended up getting featured in Billboard. Now I could've Fed-Exed his album to Billboard and said, "Here's this great record," but it wouldn't have meant anything to them. He built a story, and they came to him.
Musician Coaching:
So it really is important in terms of building blocks. In other words, I just interviewed a radio independent who said as well, "We have to start with all the small stations and then the big stations look at the small stations" or agents who say "If you're on tour, you get the opening slots or the Monday nights and then you build up from there." I suppose it's the same thing.
AH:
That's absolutely right. I agree. Each thing feeds the next, and it's so hard I think to determine what is the thing that's going to hit. When I started publicizing John through Cyber PR, I publicized him the way I publicized a hundred other artists, but it was John who understood how to use the system and who went and introduced himself to every single podcaster and got himself fully involved in the system. And they liked him, and we had a national PR win. That was really exciting. I have a couple of case studies. One of our artists Omar Alexander said he saw a 20% increase in CD sales, both physical and digital since he hired us. Dudley Saunders, who's from Los Angeles increased his email list by 102%. Kelly Richie, who's a blues musician from Cincinnati received 90 placements on blogs, podcasts and internet radio stations. And Will Danes created a portfolio of all his exposure, which helped him sign to a national booking agency. And one other artist e-mailed us, which I was so excited about. Her name is Josephine, and she's from France. She was about to be deported and by showing what we got to the NIS, she obtained an Extraordinary Ability Visa to stay in the United States. It's funny, Cyber PR seems to achieve different things for different people. If I can just help an artist go from 23 followers to 1,000 in Twitter, I feel like we're worth our weight in gold.
Musician Coaching:
So, you've had this book Music Success in 9 Weeks for a couple years if I'm not mistaken.
AH:
Yeah. Music Success in 9 Weeks came out in June of 2008.
Musician Coaching:
And you just released the second edition. What did you change, or did you just reflect the fact that technology has changed so much?
AH:
Well, when I first wrote Music Success in 9 Weeks, Facebook didn't even have fan pages. The net changes at such breakneck speed. And when I first released it also, I was going on and on about how wonderful Twitter is, and everybody looked at me like I had seven heads. Now that Twitter has hit the mainstream, I sort of updated that as well and talked about some other musicians that have actually used Twitter to make money like Amanda Palmer, or musicians who have millions of followers. Of course I talk about John Mayer, who I think uses Twitter beautifully. I also added a lot about Facebook and the fan pages and why it's so important to have those. I also completely rewrote the blogging chapter because blogging has evolved massively, and the NYU study that happened in 2007 was very interesting, but there have been some other studies that we've been paying close attention to here at Cyber PR including the 2009 Musicadium study. And so I wanted to talk about these new findings from an academic standpoint as well as from a musician youth standpoint. Also, there are so many new apps. iPhone wasn't even really in the mainstream. All these apps that help people on their phones like Tweetdeck and Tweety and Tweet Later and all these amazing Twitter applications; none of these were really in existence, so there was a lot to update.
Musician Coaching:
Any final words of warning for musicians if someone is not yet at the point of hiring a publicist? Any advice about approaching bloggers?
AH:
General advice is, "Don't hype yourself." The days of hyping are over. Don't hype, don't sell, it will just land horribly. Understand that we are now in a brand new world. PR 2.0 is here to stay, and it's all about two-way conversations and understanding who you are talking to. The thing that's amazing about social media – which is why I've completely moved my company over to be a social media PR firm – is, that is about understanding other people and understanding that you can't just approach them with a "Me, me, me" attitude. So my number one piece of advice is, "If you can contribute and contribute in a way that makes people appreciate you, you will succeed with online publicity."
——–
You can find out more about Ariel's Cyber PR Service, her book Music Success in Nine Weeks or Follow her on Twitter