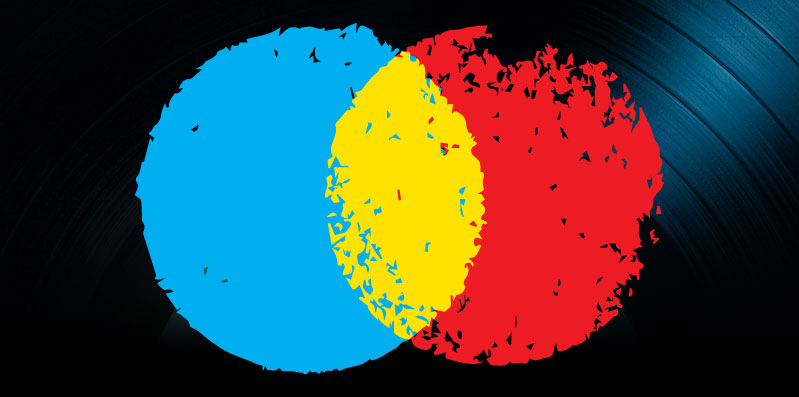 Your band – Your Startup company
I recently spoke with Josh Lamstein, a Managing Director of GF Capital. GF Capital a private equity fund focused on investments in media and branded consumer products. I know this seems like an odd interview for a music industry blog but I am often making the comparison of a band or an artist as a start up company and a record label or a publisher as a private equity fund or a venture capitalist. I am hopeful that gaining an understanding from Josh about how he and his fund select start up companies will help us understand how important self starting and building one's own business is for an artist. For all intents and purposes Josh functions like an A&R person who is looking to invest in companies rather than artists.
Musician Coaching:
Josh thanks as always for your time. If you would, tell me in your own words what your job is about.
Josh:
My job is to evaluate businesses and industries and to figure out which industries that we want to invest in and within those industries which companies are the most exciting. In practical terms that means doing research on growth rates within an industry, finding out who the entrenched players are within an industry and determining where there might be gaps in their own strategies that could be exploited by smaller companies as GF tends to invest in smaller companies.
Musician Coaching:
Define what a smaller company is in your eyes?
Josh:
We tend to invest in companies that are 15-50 million dollars of annual revenue and 3-15 million dollars of EBITDA. For media / content oriented companies we focus on Intellectual property (music, video software etc).
Musician Coaching:
Now forgive me because as you know I'm not the guy who brings the macaroni to the Mensa meetings; would you say it's an apt comparison that your function at GF is similar to that of an A&R executive at a record label or publisher except that you are looking for corporations rather than talent to invest in?
Josh:
Yes, that's accurate.
Musician Coaching:
So in layman's terms, in deference to myself not in deference to the reader, what is it about a corporation or a corporation's financial health that gets your attention as a possible investment?
Josh:
Taking a step back- the most important thing, and this is really what our job is, is to assess the management team. So in the parlance of what you are comparing this to our job is assessing the people in the band themselves.
Musician Coaching:
I would guess this would also apply to a band's employees or band manager or booking agent if we were to continue this analogy further…
Josh:
Absolutely. Companies are organisms and you need to ensure that the people who are directing this organism are the kind of people who are willing to accept defeat yet keep on going until they find the path to a successful outcome. So we look for…
Musician Coaching:
People with that kind of track record?
Josh:
People who are willing to eat glass if that's what it would take to become successful. People who are really driven towards success and excellence in what they do…
So… What we look for in companies in the media industry is a margin profile that is very attractive. Meaning a company of interest to us has gross margins (profit per unit before expenses, overhead etc) that tend to be very high. If the gross margins aren't high – we want to dig in and understand a bit about why that may be. Then we look underneath that to see if the management of the corporation paying themselves a great deal of money. Are these people driving the success of the business; does that success tie in to their equity value as opposed to their compensation? It is a question of if they are managing in a lean way.
Musician Coaching:
So how much a company would re-invest in its growth would be important to you.
Josh:
Yes, we tend to look for people who are focused on the long term as opposed to clipping the coupons so to speak.
Musician Coaching:
Tell me about your thoughts about the music business in general right now. You are clearly looking at music and media companies to invest in. Do you see anything (without divulging sensitive information) that you like or models that you think are working right now?
Josh:
We are interested in a variety of areas. The publishing arena is an area we are interested in and is a good private equity business. Number one, you own the Intellectual property. Two- we don't have to make tremendous bets on the outcome given that the types of publishing libraries we are looking at, libraries that have a historical track record.
Musician Coaching:
I am going to switch gears for a moment. I know doing what you do people come to you as really new start up companies because you know your way around finance. As I've mentioned to you in the past I think most artists and bands are in that situation of being a brand new start up company. Given that, is there any general entrepreneurial advice you could give to bands / artists who in most cases is borrowing or investing their own money to make a product in a high risk business like music? Are there things you have seen that you would have people steer clear of?
Josh:
In the pure corporate world – the longer you are able to go without taking on a venture capitalist the better it is for your company. A venture capitalist tends to have a very different type of incentive. The VC is really looking for a home run and will run the business as hard as they can to get that home run.
Musician Coaching:
I would guess everyone is looking for a home run – is this a matter of timing does a venture capitalist need this home run by a certain deadline or…
Josh:
So it tends to be the case that there are many businesses without Venture capital they would perform in a solid if unspectacular way and that's not appealing to a venture capitalist.
Musician Coaching:
Continuing the baseball analogy is it the difference between reliably making base hits or going for a home run and very possibly striking out? Meaning a venture capitalist will bet more and more risky in many cases than a company would if self funded?
Josh:
Yes, the venture capitalist portfolio will typically have something on the order of 15-20 companies. Of those 1-2 will be home runs in a good portfolio. The rest will be either complete wipe outs or marginal successes.
Musician Coaching:
So basically a small number of large successes will cover for a lot of misses. That sounds just like a major label.
Another question – is it so that the earlier in a company's growth cycle that they partner with an investor, the more of a stake that investor is able to take?
Josh:
That's correct. In a company you are giving up ownership for an artist I'm not sure how exactly it would translate.
Musician Coaching:
For an artist it could be relinquishing some publishing rights or just a split or percentage with a strategic partner that would be considerably less than if they were able to build their business more on their own. You have nothing to bargain with if you haven't demonstrated your viability. Josh thanks again for your time.