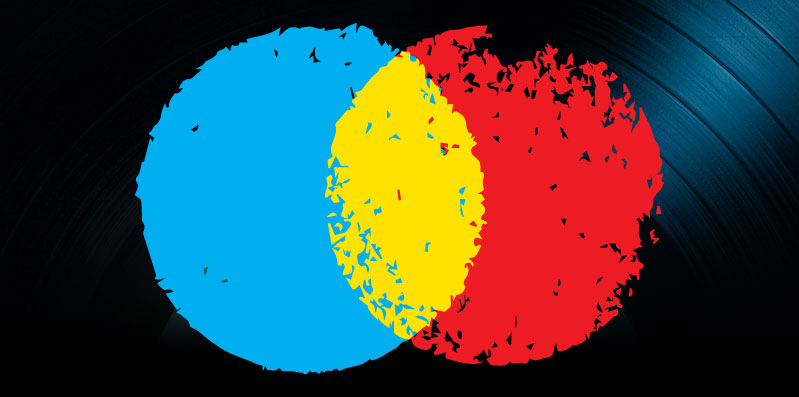 State of the Music Industry Part 4
Tom Silverman responds after returning from MIDEM:
If you missed parts 1-3 check out the interview that started here
Parts 1-3 were discussed here and mentioned on:
Music Think Tank , Hypebot , Digital Music News , TechDirt, Billboard.Biz , Cnet, Lefsetz and several other blogs. (email me if I missed yours)
TS:
It occurred to me that part of the reason I may have been misunderstood by some in last week's MusicianCoaching interview is that many people may have missed the third installment that I wrote on January 20th in response to so many people wanting to know who the few artists that broke the obscurity line in 2008 were.
In that response I mentioned that there are other indicators to the escape from obscurity besides album sales including concert ticket sales and singles sales and there are certainly others such as being featured on a huge TV show.
When the flamers came to the party, I had already donned my asbestos suit.  Their outrage at the analytical results that I uncovered is not surprising but shooting the messenger does not invalidate the message. In fact, I felt the same way that they did when I first began delving into the numbers.  I thought there would be many more than 225 artists out of 1515 albums that sold over 10,000 and I was sure that nearly half would be DIY artists. The fact that almost none of the 225 artist breaking 10,000 albums for the first time in 2008 did it themselves was hard for me to believe but it is true nonetheless.
What upset me most about the reaction to the data was that some thought I was being pessimistic on the future of the music business or at least the DIY artist part of it. That could not be further from the truth.
Dave Lory and I brought back the New Music Seminar again out of dedication to the artist community and a belief that music and artists should be able to rise to their maximum potential regardless of gatekeepers or investors. That was the original promise of the web and I still believe it is possible. On Tuesday, February 2nd, in Los Angeles, the architects of the next music business will convene at the Henry Fonda Theater to discuss new ways and even some old ways that artist can break through.  Daniel Ek, founder of Spotify, the streaming service that has taken parts of Europe by storm will talk about what Spotify will be doing to help artists get exposed. Michael Doernberg from ReverbNation, Derek Sivers founder of CDBaby, Ian Rogers of Topspin, Bruce Houghton of Hypebot, Christina Calio of Microsoft, Alexandra Patsavas of Chop Shop, Producer Rodney Jerkins, Jason Bentley of KCRW, Kevin Lyman of the Warped Tour, Corey Smith manager Martin Winsch, the ever popular Martin Atkins of TourSmart, Justin Tranter of Semi Precious Weapons and many more will all be trying to come up with solutions to artists trying to build manage and monetize a fan base in this new era.
The record business has an inflation-adjusted value equal to that of the late 60's and it is still dropping.  Anyone getting in the music business now is clearly not doing it for money. Anyone getting into the music business now is doing it for passion and that is the right reason. Labels have always invested in artists and still do, although they invest much more cautiously due to the compromised risk/reward ratio that currently exists and that reduction in new artist investment has certainly contributed to the reduction in new artists breaking out of obscurity.  At the New Music Seminar, we hope to uncover new business models that enable music labels to increase their investment in new artists and give more artists opportunity.
I am more than optimistic. I know that within five years that number will no longer be 12 DIY artists a year breaking through but 50 or 100. The overall number of new artists breaking out of obscurity will be over 500. I believe that we are on the cusp of a golden age of music.  We finally have come to understand that it was never about records, it was about the passion of the artist and the passion of the fans for music and their favorite artists. Finding new ways to track fan passion for artists and empower those fans to spread their passion are some of the tools that NMS will explore with cutting edge technologies.
What unites us all is our love for music and artists a quality that even Shakespeare mourned the lack of.  In the Merchant of Venice he wrote.
The man that hath no music in himself,
Nor is not moved with concord of sweet sounds,
Is fit for treasons, stratagems and spoils;
The motions of his spirit are dull as night
And his affections dark as Erebus:
Let no such man be trusted. Mark the music.
How can you not embrace anyone who loves music and shows passion for the business of music? I love what TuneCore has done for artists and the paradigm shift it has contributed to and I adore Jeff Price's passion. Anyone who has seen Lefsetz veins pop out when he is speaking knows that passion is at the core of his being and whether you agree with him or not, you gotta love him.
There are no bad guys. There are just artists and fans. Artists have to learn to serve fans better and the rest of us have to learn to serve artists better. And we will. You can count on it.
———–
If you will be in the L.A. Area or willing to travel to the L.A. area you should check out the New Music Seminar on February 1st and 2nd.  Readers of MusicianCoaching.com can get a two for one discount by going to www.newmusicseminar.biz. and entering the code "nmsla2".