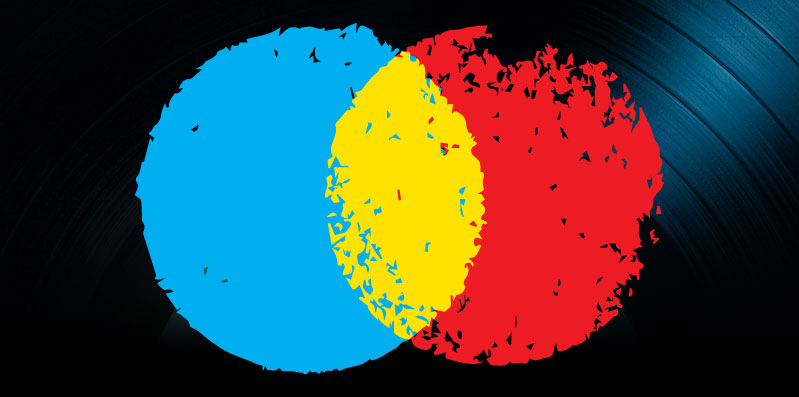 Music Marketing and Promotion 102
In Part 1 of this article I outlined the importance of having prepared properly for a new music release.  This covers everything from having captured video, stills and writing about the making of your new music to making sure you have your social networks and website sorted so you have places where said footage can live and work to your advantage.  I also neglected to mention that it is important that your bio, press clippings and photos are up to date at least several weeks if not months prior to your release date.  Long story short – there is a ton of set up to do for any well marketed and promoted release and there are a ton of moving parts to keep your eyes on.
Yes, like a game of whack a mole.  If you are releasing your record 100% on your own- chances are you are going to miss some of these metaphorical moles but I thought it would help if you at least knew them by name.  An easy way for me to go over this believe it or not is to go over in very broad strokes the way record companies functioned around their releases over a decade ago.  It is easier to break them down from their old terrestrial functions because the digital age has blurred the lines of what is PR vs. marketing vs. sales vs. anything else that moves the needle for an artist's career.  The solutions the different record label departments use today (and that you will use on your own) are very different than they were ten years ago but the needs that these departments addressed are still the same.  You will note of course I am leaving out finance, business and legal, art, A&R – because they are slightly less applicable and there is no mention of a film and TV department or digital / online departments because ten years ago such departments were very tiny if they existed at all.  They will be covered in a follow up article.
Meet the old moles:
Marketing:
It was the job of the marketing person to have relationships with various other entertainment entities and brands, to find interesting opportunities for their artists, to communicate with the band's management and agent and make sure that all of the other departments at the label were performing their functions on a schedule that maximized the impact of everyone's efforts.
Sales:
Sales departments at labels made sure that the chain record stores had product in stock and they cut deals to ensure that this product was priced competitively and on a priority project they spent money to ensure it was positioned in a way that made it more attractive than most albums in the rack.  You know those big cardboard displays at the end of the aisle in old school record stores?  Those cost labels a pretty penny.
Publicity:
It was the job of the publicist to work with artists on their image, their biography and photos and of course to make sure the press wrote about them.  A publicist made sure that an artist's press kit was as compelling and slick as possible.
In my experience great publicists were that they were able to take elements of an artist's life and persona and magnify or mythologize them in a way that made for a compelling story or several compelling stories that they could pitch to different kinds of periodicals for write ups or appearances on morning television news shows, talk shows etc…
Promotion:
The job of the promotion department (both video and radio although they were usually somewhat separate) was to get the artist played on radio (or video outlets) – develop relationships with all of the programmers who were the gatekeepers to these stations or channels and to make sure that their artists appeared not only in terms of getting their single or video spun but played at live events put on by radio stations, showed up on air in radio and video studios and generally maximized their artist's presence at these outlets by leveraging their relationships.
I will come back around for part three on how the hell these different departments are translatable to you doing your own thing in the digital world and of course introduce you to some newer moles.
More soon,
R