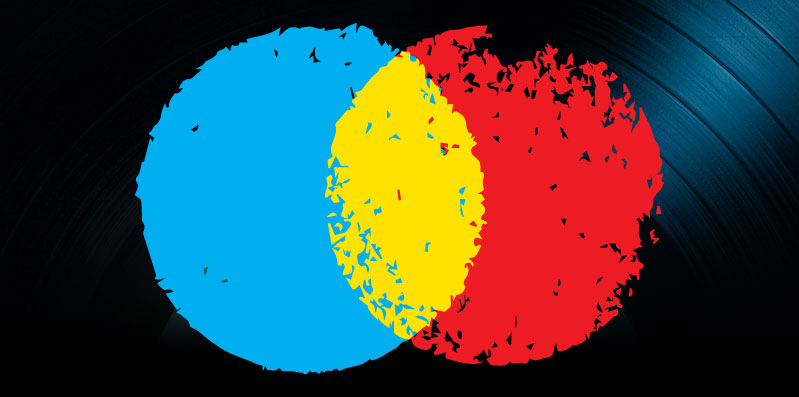 Modern Music PR and the New Music Seminar
Pam Workman-Hilton is the Founder of Workman Entertainment and PR. Since childhood, Pam has been passionate about music, literature and the performing arts, but also very inspired the ideas behind business and entrepreneurialism. She first entered the music industry when she got an internship at MTV while pursuing a masters in journalism at New York University. This first internship deepened her interest in the music industry and led her to a second internship at VH1, which turned into a job in creative development and programming during VH1's big "Music First" era in the mid-1990s. There, she was introduced to manager Bob Doyle (Garth Brooks) and his client, the renowned songwriter Billy Mann (Hall & Oates, Jessica Simpson, P!nk). She left VH1 to work with Bob as a management associate, eventually rising up in the ranks to creatively and administratively run his New York office.
When the bottom of the music industry as it had been previously been known began to fall out in 2000 because of the growing digital industry, Pam moved into the next phase of her career as a publicist. Thanks to her interest in technology and her vast experience on both the creative side and the business side of music, she has grown into a highly-specialized publicist who focuses on corporate music and music technology PR. With her own New York City-based company Workman Entertainment and PR, she now helps individuals in both corporate and entertainment arenas leverage modern media tools to build their brands and develop their careers. Most recently, she has worked with artists and entrepreneurs such as Eminem, Russell Simmons and Echo and the Bunnymen and also works closely with the New Music Seminar.
Pam spoke to me recently about her life as a publicist, the upcoming New Music Seminar and how artists can build their personal stories and their careers in a changing, digitally-driven world.
Music Consultant:
I want to ask you a little bit about your world view given you do a lot of events PR and corporate PR, although in many respects, the philosophy and underpinning is not that vastly different from what artists have to do to get noticed. Do you see your job as a publicist as helping pull a story from your clients and repackaging it? How do you look at your role?
PWH:
I look at my role as one that fits into all the crevices that aren't being filled at any given time with any client, whether I am working with an indie band, a major label artist, a music technology startup or a national music organization. Granted, the larger organizations often have more infrastructure. But that's not necessarily bulletproof in the sense of what one needs to be successful as a publicist. To be more specific, it's not a cookie-cutter job. And I don't believe anyone's job in the music industry should be now. All of us have to be very creative and dynamic in terms of the services we offer and the skill sets we provide to the music community. The demands upon artists and companies to be successful are no longer linear. It's this composite of things. For example, with an artist's campaign, it's not just "We have the radio in play, and you're the publicist, and here's the product manager."
Music Consultant:
I remember the days where we would go about and there was just a cut and paste process. It doesn't seem like there's a specific process to an artist's PR and Marketing campaign anymore.
PWH:
My point is that because there often isn't a process, the team may be leaner, and the job may be bigger. I do traditional PR, and yes, my job is to get the story of the band, artist or company. But sometimes they don't even know their story. Sometimes neither does their manager or label. It depends where they are in their career. And sometimes that story needs to be refreshed or reexamined. I think this is very 101, and I'm sure you've heard this many times, but having a great record does not a story make.
Music Consultant:
The line I always come back to is that "Dude Releases Record" is no longer newsworthy.
PWH:
That definitely sums it up.
Music Consultant:
What would you advise people that are looking for publicists or who are just saying, "I should do some blog outreach?" Is there an exercise or a process?
PWH:
Yes and no. I personally would advise any young artist or even mid-career artist, or anyone I work with to look for the unconventional opportunities. To me, getting a blog placement is fine. But getting involved with a charity you care about and being passionate about it and maybe getting the opportunity to perform at a charity event because you're involved and you care, and then having your fans know you care about something other than your music starts to build a story about who you are.
Music Consultant:
I often advise people also that their music is unfortunately, or fortunately only one dimension. When you're forced into a situation where you're constantly generating some content or pitching to a niche, it involves living your passions as well.
PWH:
I guess we're on the same page in the sense that I don't want to say, "Don't go after a blog hit." And I think a blog would be more interested in a new band if they were doing something other than releasing their EP. I think identity is also really important. What's your unique offering? And I don't just mean the sound, but also visually, or literally "What do you have to say that's different or fresh?" Maybe you're from Hawaii and you spent your life surfing. To New Yorkers, that's kind of different. I guess that's why Jack Johnson is hip.
Music Consultant:
As marketing executives we all want the Jack Johnson story:  "By the way, is there anything you do?" "Oh, yeah. I've been producing documentaries on the most famous surfers in the world for ten years. Does that help?"
PWH:
Right. You do have to start from somewhere. I think the people that are passionate about life and have things going on or are doing things beyond the realm of just putting a record out are at ground zero for the beginning of PR.
Music Consultant:
I'm going to switch gears on you a little bit. Tell me about what you're doing for the New Music Seminar. As somebody that has that unique position to interact with all the panelists in a PR capacity, what are you noticing about the trends for the business? What have been some of your greatest takeaways about the changing music business?
PWH:
One of the first things that strikes me is that the story is still being written:  the new business story. We're in the middle of actually writing it. What's exciting about the New Music Seminar (NMS) is that when you're on the ground and experiencing it, you actually feel that happening. That is truly the unique takeaway that not only I get from the seminar, but that I think anyone who goes would likely get also. There is no pat answer today, so I think if you are excited by being a part of the solution and the conversation, the NMS is a very exciting place to be, whether you're an artist, entrepreneur or an executive.
The other takeaway is simply that it's a very exciting environment right now in that there are all kinds of new technologies and services that are being introduced, many of them at NMS. I don't think any one of them will save the music business, but I do think there will ultimately be some composite of these services and this world that we're learning about right now that will help us, if not succeed, definitely survive. Without them, I think we'll see the value of copyrights continue to devolve, and I think the monetary solutions we're currently attached to won't grow, even on the digital side. There was a recent story in The New York Times that said we're flat-lining in the digital world. I think all those things, if you're an industry person, are cause for alarm. But if you're an artist, it's also concerning, because you want to know how to be heard, how to survive and how to make it work as a professional. I do think certainly that NMS will be educational to any artist that actually wants to understand what it will take to make music a career. Whether or not they can do it is a different story.
Music Consultant:
What's refreshing to me about the seminar's stance to me is that it doesn't sound that anyone is saying, "We have the answers." It sounds like you're coming from a place of, "Here are some of the brightest people we know. We're all trying to figure this out. Come and help us." That's the interesting thing to me.
PWH:
That's definitely the most interesting thing to me too, and I think when I talk about the energy and the dynamic, that's exactly where it comes from. You feel like you're a part of making that a reality in action.
——————-
You can learn more about Pam, her business and her roster of clients on the Workman Entertainment and PR website.
The New Music Seminar is coming up in L.A. February 14th-16th, 2011 in L.A.
Also, for the complete schedule of events at this year's New Music Seminar and to register visit www.NewMusicSeminar.com. Use the 2 for 1 discount code by entering the secret code NMSLASE2322 when you select the Partner's Discount tab on the registration page. You don't want to miss this opportunity to take your career to the next level.