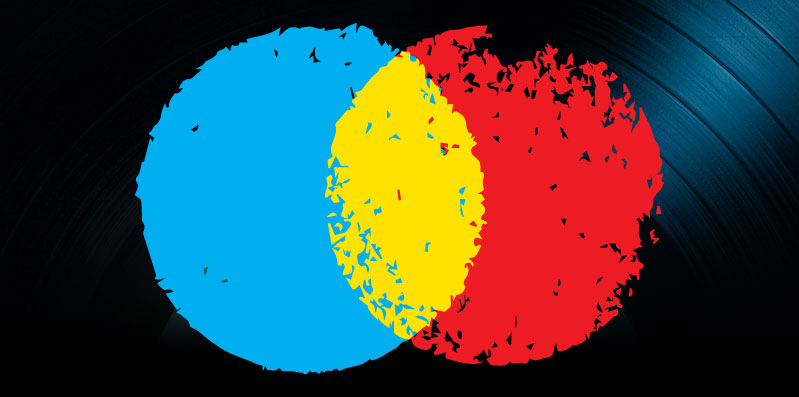 A Kinder, Gentler & More Effective War On Piracy
John Giacobbi is the managing director of a company called Web Sheriff that helps content owners protect and monitor their IP online.  After I interviewed Eric Garland of the content monitoring service Big Champagne several months ago and realized just how rampant digital music piracy had gotten (19 out of 20 files downloaded online are done so without compensating the artist) I really wanted to know what the battlefield looked like.  John and his company have helped many well-known artists keep the theft of their content to a minimum.  I figured he would have some very interesting insight in terms of what specifically is being done to prevent piracy.
Music Consultant:
John, thanks for taking the time to speak with me today.  For starters can you tell us a little bit about how your career led you to put together a company liked Web Sheriff?
JG:
I was a music attorney working for major record labels.  I worked for CBS records, Chappel Records, Zomba / Jive and RCA / BMG.  After that I set up an independent consultancy providing advice to small- and medium-sized record labels and artists. It was out of that that the Web Sheriff evolved. Ironically one of the clients or artists we looked after for a long time was the Village People. We still represent them, and it's still going, and they are still a multi-million dollar per year business. But this was back in the days when there was Internet but not Internet downloads, when people were selling bootlegs and bootleg CDs through the Net. This caused problems for the Village People, whether it was fake bands or fake sites or fake names. I said, "You should really get some Web watching service to do something about this, because if you don't do something about all these infringements, you'll end up acquiescing in these infringements and losing your rights." Much to my surprise, it turned out there were only a handful of companies doing it but from a very different angle than from how we wound up doing it.  I thought it was an interesting sector of the business so we got involved.
Music Consultant:
Tell me exactly the areas your company covers.  I am sure you are generating a lot of take-down notices and making sure people's rights are not being violated but what buckets does that fall into?
JG:
The first area is general websites and blogs, etc. This is obviously very important in music and film. It's important because it's a crucial source of policy and also where the online mood is created, and whether that's a positive or a negative mood. We are not just issuing take-down notices or threatening litigation if someone doesn't take something down. There will be files on RapidShare or MediaFire or a high-volume blog. We have good relationships with all the key cyber blocking companies and we will take down source files in any event as a precaution so they will be dead within hours and sometimes within minutes.  In the case of a blog- we actively post on it. We don't say, "Take it down or we'll sue you." We say, "We appreciate that you're a big fan of this band, however by the same token you should appreciate that the album hasn't released yet, so you can't post the album here. But if you take the album down, here's one or two preview tracks that you can share with your friends and host and post and here is the YouTube and Facebook." So, it combines a negative thing, Internet piracy with a positive thing, viral marketing.  It's a lot more effective.
Instead of telling off the bloggers, we embrace them and engage with them. We always persuade labels and management to give us one or two tracks prior to release that we allow bloggers to share. That way it helps take the sting out of the leak and gives something back to the fans. We're not just saying, "Take it down and f**k off." We're saying, "Take it down, but here's some stuff you can share." We give them to official sites and sources. It becomes a much more positive function and importantly shows respect to bloggers and music fans. At the end of the day, the worst thing bloggers and music fans are guilty of with this is over exuberance. There's no point to crucify them for that. What we do is engage with them and point them to where they can get preview material and access information about their favorite band prior to release. It's a far more effective way of doing it and a nicer way to do business. At the end of the day, you're not just giving people a hard time the whole time. You're actually engaging with them in a much more positive light. That is important for a lot of indie labels. And we work with a lot of indie labels, particularly U.S. ones. The relationship between the fan and the label is much closer than it is with some of the majors where it is consumer relationships. That's what we do on blogs and so forth. We also police the community of bit torrent sites, which is obviously an issue because of the speed at which you can download whole albums or movies. We routinely clear out a lot of the major bit torrent sites. Some of them we have particularly good relationships with where we go and remove the torrents ourselves.
Music Consultant:
I would imagine it would be difficult for an average person to reach out to the major bit torrent sites and just say, "Take this down."
JG:
It does take time. And ironically with a lot of these big sites it's turned from a hate-hate relationship to a love-hate relationship. isoHunt is a good example and is one of the biggest bit torrent sites on the Net. We've now been working with them for a number of years, so we're at a stage where we have a much more positive relationship and an efficient one. That has come about from not necessarily threatening all the time, but more engaging them with a recent approach. And in an interview with Gary Fung, the founder of isoHunt, he called us "The White Hats of Anti-Piracy." He appreciates the approach we take to it. We're very active at clearing out torrents. And the same applies to all the key media sites, whether it's Facebook or Myspace or YouTube. With YouTube in particular it's very important. YouTube on the one hand can be a source of piracy, but it is also the window on the world for any given artist.
If I can give you a brief example of the fundamental difference that can be made, with Bryan Adams, he came to us a year and a half ago with all sorts of problems, many of which I am not at liberty to discuss. But one that he doesn't mind me discussing is YouTube. At the time, he didn't have a YouTube channel. He had some random videos on Universal's generic channel and other than that, it was just thousands upon thousands of pirated and bootlegged clips. And he wanted to change that. He wanted to have a proper presence. He wanted to create a better and more focused Web experience for fans so when they went there they would have a place to go instead of just a mishmash of randomness. We told him to take down the videos so it didn't dilute what he was doing, but left the token ones up there. The Bryan Adams channel had no Bryan Adams things on it, which was really weird. We got the Bryan Adams channel back in about 24 hours and started creating content. In our team we have two professional video editors who have done stuff with all sorts of people, so we were able to create new content out of old. Because Bryan didn't have any new videos, but he had lots of old footage that we could do special edits on and that fans would love.
Music Consultant:
You bring up a good point. A lot of artists I work with are just trying to get their businesses off of the ground.  To them it can be an uptown problem if somebody is actually interested enough in stealing their content. But I find that most artists have the issue related to the fact that the quality of what is being dispersed and disseminated is not as good as the effort they put forward more-so than losing the revenue.
JG:
A lot of times it comes down to that, because the artist just wants their Web presence and their craft represented in a certain way. If you leave it as a free for all you get a lot of third-rate representations. In terms of this Bryan Adams thing, there is an interesting twist to the story. We unfortunately had to start pulling down thousands and thousands of fan videos and pirated videos, and understandably some of the fans were getting pissed off, because some of them had probably had the videos up for years. What we did, and this is where we can make a difference is we interacted with them with Bryan's permission and went up to websites and posted saying, "Listen, we're really sorry some of you have had your videos taken down, but please be patient and bear with us. Bryan's got a new channel, and it will be the best video resource on the Internet, so hang in there." We just didn't do one post. We ended up engaging in a huge thread that went on and on for ages with fans. It's important to engage with them. While this was going on, we were putting up new content, and fans were starting to love it, and it very quickly turned around. In the space of a few weeks, what could've been a nasty fan rebellion was turned around. The fans were really happy. Ironically Bryan is due to hit 100 million video views soon, cumulative of all the videos on the channel. Bryan is happy about it and the fans are happy. They've long forgotten that a year ago they had videos taken down, because what's up there now is so much better than what was up there before. They all can go to the one place and see all the videos. And there are lots of new videos that keep going up there. There's also obviously news about Bryan, and they can all interact between themselves posting comments. And it becomes a proper focus for Bryan on YouTube. It's a resounding success, because 100 million video views proves it did work. It's replacing third-rate unofficial stuff with first-rate official content.
Another thing we did as well was, because Bryan is a rock act, there were a lot of people doing acoustic covers. And there's no point in us spoiling other people's fun by taking down their cover videos. But by the same token, there are rights issues involved in terms of synchronization, etc. So what we did was, we messaged everyone personally on YouTube and said, "We are really pleased you've done a cover. You may not realize you need a license, but we're happy to give you one. Please just put up this courtesy credit." The courtesy credit gave credit to Bryan Adams and his affiliates, but it also said "for exclusive content and Bryan Adams' performances, check out the exclusive channel." And then it has the link. That in and of itself was a huge traffic driver, which is how you end up getting the tens of millions of views. So now when people do covers of Bryan, it's fine and everyone is happy.
Music Consultant:
And Bryan is collecting the performance royalties of that are generated by the covers, I would imagine, which are normally not attributed correctly on sites like YouTube.
JG:
Probably, even though YouTube income is not great. It's a start and is the right turn and the right principle for the future. In terms of YouTube, that demonstrates what can be done. In fact with Bob Dylan we were working pro bono on the Christmas album, which was a charity album. There were various things we were doing for his management as well. As part of it on YouTube, if you went in and typed in "Bob Dylan" on the normal search – the relevant search – you had to go through five and a half pages of unofficial stuff before you got onto the first video on the official channel. I said, "This is kind of crazy. We need a bit more focus here." So what we did by surgical removals as opposed to mass removals is we changed all that. And after a few days, the first page had 17 official videos and three that were newsreel. Unfortunately, that has changed a little now, and we're going to have to go back in and review things, but it shows you how YouTube has great potential for providing proper focus for an artist.
Music Consultant:
Where are you seeing as the biggest area of growth in piracy? I don't want to completely throw you a subject change, but where are you seeing artists losing the most money these days?
JG:
It's a hard question to answer in a way because piracy is a multi-faceted problem, which in turn requires a multi-faceted solution. But torrents are a major problem, and also bootleg sites. For example, with Bryan on boots, what we're doing is systematically removing boots. There are still boots out there, but a lot less than there were. What we're going to be doing is creating our own Bryan Adams official website and concert vault of bootlegs. So it will be an archive that lets fans get all the best bootlegs off one site.
Music Consultant:
It's funny, but this is not at all the interview I expected it to be. Your company seems as much a fan outreach organization as it does a policing organization.
JG:
At the end of the day, it's online rights management in the widest sense of the word. One can't approach that by just being the policeman. The important thing is that it's absolutely pointless pulling stuff down just for a scorched earth policy. The only real point of doing it is to pull stuff down, but to put something better in its place for the fans as well as for the artists. That's our whole resource really. It's like pressing a Web retail button. It's going to build something better for everyone for the future. The artist can make more money off it, but it's much better for the fans as well. That's very much the force behind what we do. Obviously there are times in the past where we've had to go back and that have given us kind of a hard-ass reputation. But at the end of the day we always do our very best to get our clients to take an overview so it's not about pulling stuff down, but about building it up and giving it the oxygen it needs. You need to remove some of the mishmash and stuff that's out there already.
Music Consultant:
So you've worked with a lot of indie labels. Some of the labels you've worked with are not fully established. What advice would you give to an artist releasing their first real album with a real push behind it to make sure their rights are taken care of? How can they ensure they are identifying where there are leaks?
JG:
In terms of a new artist just starting out, we recognize that the Internet is vital to promotion, so you don't want to be anti-Internet. You need to embrace it but it's just a question of being able to have the right to control where and when the creation is released on the Internet. At the end of the day, it is their music. What we would recommend is, do select two, three or even four tracks off an album that you are happy to be able to share. It helps to promote the band and the new release. And communicate that to your fan base. Reach out to them, whether through your official website, Myspace or Twitter feed. Let your fans know and say, "We have this new album coming out. Here are four tracks. You're welcome to share them, but please draw the line at that, because it could jeopardize our release." That's the approach I would take. In terms of take downs, it's very difficult to do it yourself, so you have to hire someone. We've actually had record labels come to us after trying to do it themselves.
Another thing is managing leaks.  It's inevitable that an album will leak at some point or another, so it can be anywhere from two weeks to two months ahead of release. Nothing gets to release without leaking. Some get to the weekend or the week before and then because of the geographical disparity between different countries releasing on different days, whichever one is first will be the leak source anyway. In terms of trying to prolong the inevitable, we found that 99.9% of leaks understandably originate from promos.  On the one hand you want to promote your album, but on the other side, every CD that leaves the building is a potential global leak source. What we tend to do these days with our clients is service albums through private streams. So, an indie label will say, "We want to service our album to 500 journalists." What they do is give us a list of 500 e-mail addresses and names, and we set up a secure FTP login. We say to people, "We're trying to protect the release, and this is the way to go for you. Here's your secure login and password, etc." More importantly, in the technology we're using, each individual stream is uniquely watermarked.  The watermarking we use can survive analog. So, in other words, you can get a microphone out and get in front of a speaker and record it, and as long as the length is long enough and the quality of the recording is good enough, which obviously someone would need if they were trying to pirate it, we can match that. As a result of those security measures and the fact that we're involved and people know we're involved, we haven't had any leaks from that point on. Ironically, we did a big campaign last year through streams for a major UK act, The Prodigy.  Unfortunately, someone insisted on sending out small batches of CDRs. And, lo and behold, one of those ended up being the leak source. Digital streams are a far more secure way of doing it, and are cheaper than pressing watermarked CDRs..
——–
Learn More about John and Web Sheriff