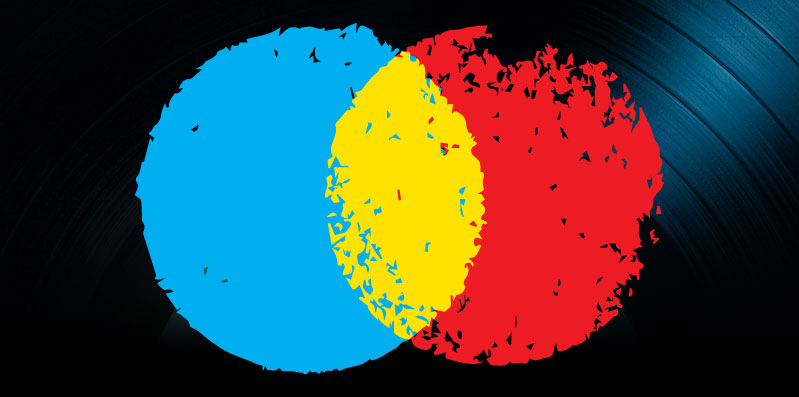 Digital and Traditional Marketing
J Sider is a guitar player, singer, songwriter and the Founder / CEO of RootMusic  Prior to founding RootMusic J booked and promoted bands in a variety of venues and on tour.  I had heard great things about the RootMusic Application for Facebook and J was kind enough to take the time to speak with me about his career path and his relatively new company.
Music Consultant:
J- Thanks again for your time.  Tell me how you became involved in the music business?
JS:
I grew up in a musical family and I'm a musician myself.  I wanted to start to take my career a little bit more seriously. I grew up in a small town, and I asked around among the folks that play music and said, "How do you make it in music?" Nobody gave me a really straight answer, so I decided that understanding the business of music would help me meet my goals as a musician. I started working at a local coffee shop, booking bands and paying them out, marketing for them and getting lineups ready.  It was there I began to see how that whole process happened and why people decided to book certain shows on certain night and what the best marketing practices were.  I was just starting to get out into the world of music and take it more seriously. That was in Virginia. Over the next six years, I just kept stepping into the next level. I went from that coffee shop to a small venue, getting my foot in the door, mopping floors, whatever I needed to do while showing them I had a little bit of knowledge about how to do things from the previous experience. Then I went on to the medium-sized venue and then a larger venue and then the last venue was a 4,000 person capacity.  I oversaw a 30-person team and managed everything from ticketing to the lights and sound. That was the Great Salt Air in Salt Lake City.
Music Consultant:
Were you able to continue your own music while doing all this?
JS:
I kind of got wrapped up into understanding and working inside the business side of things and really loved it. It gave me the opportunity to have a paying job and get to be around everything I loved. Because I was managing these venues and had access to the stage at every level – whether it was local bands at the coffee shop or regional bands at the medium-sized venue or bigger bands at the larger venues – They would come to me and say, "Get us up on stage and get us booked." I started to make friends with different bands and started managing a few bands as well in the different cities I was working in. I certainly kept writing and recording music. I was thinking that the more knowledgeable I could be about how to be successful as a musician by learning through these different experiences, the more likely I would be to really take my music and do it right. I'm still at that point where I'm still writing songs and playing music, but right now my time is wrapped up on RootMusic, but I still play music and play with friends.  I grew up singing a lot in choirs and picked up guitar and started writing songs.
Music Consultant:
. What did you learn were the best marketing practices for getting people out to shows? You started at a coffee shop where most nights you are dealing with the hardest job of all – getting people out to see an unknown commodity – what did you learn doing that gig?
JS:
There are a number of different marketing strategies depending on what level you're at, what resources you have and what kind of a budget you have. What it boils down to is being creative and authentic. Instead of just getting out on the street and putting up posters and fliers- you need to understand the type of people you're marketing to. At the coffee shop level, see which of your friends are coming to shows and what kind of people they are, where they hang out, what type of music they like and try to meet that demographic.
Be authentic and go up to them and say, "Hey, we have this show tonight. I know you haven't heard us before, but we kind of sound like this, and we'd love to see you. We'll buy you a beer." Some of the best turnouts I've seen are when bands get really creative. For example, there's a band that had a show and there weren't a lot of people supporting them at that point. One of their shows was in the middle of the week, and of course it is hard to pull people mid-week.  They found a house that was just around the corner from the venue and threw their own happy hour at the house, so when people got off work, they invited all their friends and their friends' friends and had a keg or two. The band went to set up at the venue, and when the band was about to go on, the person at the house got called and shut everything down. Everyone had to leave the house, and the whole group went straight to the venue, paid at the door, enjoyed the show and the band got to have a great crowd and expose them to their music.  You can't pressure people to go to your shows but making them want to come to your shows is essential.
Music Consultant:
Does this apply as much as the shows get bigger?  I would imagine it becomes more about advertising, right?
JS:
To a certain extent but for the bigger shows you can also run specials.  Depending on what State you are in you can do things like telling your fans that if they come in groups of three or more, they get specials at the bar, or they get to meet the band with a group of five. There are a number of incentives you can give to your fans. They love you already, but give them a few reasons why they should bring friends, and you'll get more people through the door. The marketing that's used these days is still traditional, and there's a lot of room for people to be creative and authentic which goes a long way. You need to understand that your fans are similar to you and would love to come out and be entertained, but you have to give them something different. The most important part of course is the music, and making sure you have great tunes.
Music Consultant:
Jumping forward to the recent past. You were booking a 4,000 capacity in Salt Lake City. Where did you head from there?
JS:
Intermittently through these different venues I was managing I went on some big-budget marketing tours which helped me even understand more to how people reacted to things I put out there. I went on the road for six months and set up a big display that was two tractor trailers long for different companies. It would be at music festivals, and you'd have about 4,000 people at these festivals and would be able to interact with people and understand what they respond to and what they don't. After that, I came off tour and had some money saved up and for six years had been thinking about different ideas and how they could be more efficient. I looked at a couple different industries that were using technology to really improve the way the work was done and make things more effective and efficient with day to day activities. I kept getting frustrated with the lack of solutions there were out there for musicians and venues. I was going to manage a band or start this company, and I decided to start the company.
Music Consultant:
Tell me what  RootMusic is about…
JS:
RootMusic is all about being authentic and being creative to the point where we're finding solutions for the real day-to-day needs. I feel like a lot of music companies out there are either too tech heavy or too music industry heavy, and there's not a good balance there. But I also feel like they're trying to come up with a new way of doing things or some grand idea that's going to solve all these problems. What I was always frustrated with was that nobody was helping me solve my practical day-to-day needs as a musician or a band:  to get in front of my fans; to organize my e-mail better; to do all these different things. That's what Rootmusic.com is about as a whole.
Music Consultant:
A good way to go about it might be to go over the key problems you chose to tackle first and how your company is proposing to solve them.
JS:
The first one and the biggest gap we saw was on Facebook, where all your fans often are quite regularly.  There was not a good way to represent yourself. The way Facebook works is you sign in and go around and look at friends' photos, etc. But the reason it works is because you are also sharing your photos and showing what you've been up to. We also wanted to build in music into that experience. You generally trust what your friends send you. We started Rootmusic to directly address that issue, whether you're a local band just starting out or a hugely popular act. You have to represent yourself if you're a local band, you want to have a place to point to where you can say, "Here's the sound, here's what we look like, here are a few songs and videos. And if you like what we're doing, please send our music around." We built in that functionality where anyone can go into your band page on Facebook and share it with their friends, and they will send it directly to their friends' wall and it can be played directly off the wall. The same thing goes for major artists that have been using this already. The Grateful Dead and Snoop Dog have sent out their songs to their fan base and in only a few hours have 100,000 listens to the music player.
Music Consultant:
I have to ask the tough question – there are some companies out there that do similar things. ReverbNation has a music tab, iLike has a music tab. I don't believe either of those have the viral sharing mechanism you just mentioned, but I noticed that yours is also a paid service. Why RootMusic over the other solutions?
JS:
There are a few things. First, we allow you to represent yourself and have a professionally. Right now if want to do what we allow you to do anywhere else it would cost you $500-$5,000 to hire a design firm. That's what it costs minimum for you to get a custom tab made for you. Working with bands at these different levels, I know folks don't have a lot of cash to spend so we wanted to make it possible for them to do that. At the same time, we wanted people to take it seriously. If you make everything free, your customers aren't really dedicated to your product. Some other companies might have more tabs implemented, but we're now the second largest music app on Facebook. Bands are using the marketing tools we built in to get in touch with fans and the fans are coming to the page, spending time there, getting more fans and higher fan engagement. It's a professional look and has a viral feel to it, and you're paying more attention to it, even if you're only paying $2 to have it up. It's $2 per month or $20 per year.
Music Consultant:
Where can people learn about your service?
JS:
www.Rootmusic.com. We have a tour and info videos. We focused a lot on making the user experience really great, so you should be able to find all the information you're looking for within a click or two.
Music Consultant:
How long has RootMusic been a company?
JS:
We've been up and running for five months. I think it's the same thing as promoting a good show. If you have a great product and it's really about making it easier and putting something great into other people's hands, it will work out. It's just getting the word out. As of today (8/31/2010) we had over 25,000 bands that have signed up all over the world. It's really interesting to see some of these bands that sign up. I've seen a few of my friends' bands that I haven't seen in a while pop up, and it's great to see.
Another thing – we're always open to suggestions. This is all about the musicians and the managers of the bands and what you're looking for. There have been a number of times where we've completely switched what we were doing because there have been hundreds of e-mails coming in asking for something. The video tab was one. We took time out of what we were doing and built that out. We're very much all about listening to what you need as a musician and building exactly that and nothing less.
Music Consultant:
The Facebook app with the video functionality are the first steps by the sound of it.   Are there other products that are live yet?
JS:
It's just the band page application right now. We're adding to that every day. Once a month, we roll out with new features. We just integrated with YouTube, so now on the music player itself, for example, if you go to the Grateful Dead or 50 Cent's page, you can play the music player with the sound cloud track. But if you want to get paid performance royalties for those songs that are streaming, you can drop a YouTube link into the music player at RootMusic.com and then on Facebook it will show up and the music will start playing as it does with any track, but in the banner page above the track, the YouTube video will start playing automatically. So your fans are getting some extra content to watch your video. But if you're a bigger artist, or you're getting paid royalties, you as the artist will get paid for having the video stream itself. You can actually make money off this platform by just having people stream your songs through that YouTube integration. Of course the music keeps playing while your fans look at your photos or write on your wall or look at your Twitter.
Music Consultant:
Tell me what the future is for the company. What are you looking to tackle?
JS:
I can't go too far into that right now, but it's very much built on what we hear from our users.  I can't wait to get more ideas from them. We have a number of things we want to build out and have talked to tons of musicians and managers, all the way from the ground, up. Just to make it more efficient.  We already know you're looking to represent yourself and distribute and market yourself.  Some of the next steps are trying to market more efficiently and understanding where your fan base is and making sure you can get in touch with them easily. You can look at the product we have out today as a very basic version, and just know it will become much more powerful the more we have to work on it. Any ideas and thoughts are greatly appreciated and sincerely looked at as options to build out.
Music Consultant:
From your rather unique vantage point- do you have any suggestions of things people should be doing as best practices or common mistakes you think are easy to avoid when promoting on Facebook?
JS:
The first would be don't spam your fans on the wall. If you're just constantly throwing stuff out there, they will turn you off and not come back. One of the main things to remember about Facebook specifically is, if you have 500 fans and then you send out something to the wall that syndicates out to your fans' news feeds, your 500 fans only get that if they're interacting with the page. You have to give them reasons to come back. That's why with the band page, we've made it so that you can share a photo, video or a song or upcoming show to all your fans from that page. What we suggest is sending out a song and then above that in the message box say, "We have some new tracks up on our page. Please make sure to send a few songs out to your friends and let us know what you think." Always give a little bit of direction to your fans when you send something out and give them a reason to interact with you. Not only does that help spread your music, but it also makes it so when you send a message out through your wall, more of your fans are more likely to get that message in a news feed.
—-
Learn More about J Sider and his company RootMusic