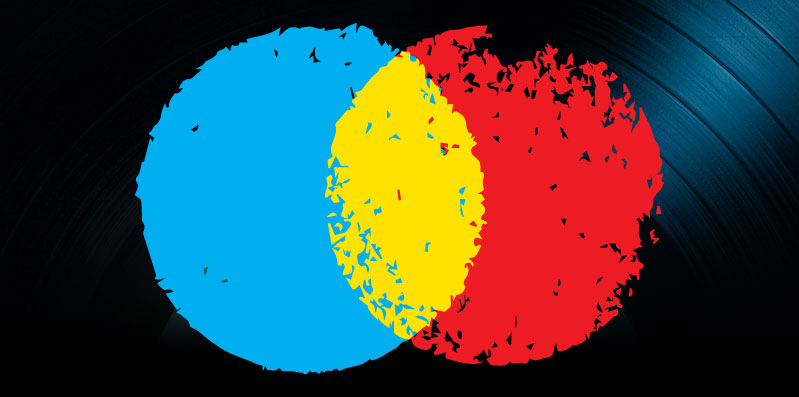 Digital Distribution for your Music
Jeff Price is the Founder and CEO of the digital distribution company Tunecore.  Prior to founding Tunecore Jeff ran a label called SpinART Records for seventeen years and also worked at E-Music in their very early days.
Musician Coaching:
Jeff, thanks for taking the time to speak with me.  Take me back to five years ago when you saw this need and created TuneCore.
JP:
While at SpinART I crossed paths with Frank Black. It's the Pixies really that get credit for all this. The Pixies get credit for TuneCore! In 1995-96, I was trying to get a band that SpinART had released called Lotion on tour with Frank Black. Frank Black was going on a solo tour, and through the booking agent I got the name of the manager, a guy named Ken Goes. I called Ken Goes, and while we were on the phone, I was telling Ken why we should have the band Lotion open for Frank Black. Ken put me on hold, and came back and said, "Well, that deal just fell through." And I said, "What deal?" He said, "Well, we have a new album called 'Frank Black and the Catholics,' and we were negotiating with Stone Gossard from Pearl Jam to put it out through his record label, but the deal just fell through." I asked him why, and he said, "We had done a deal with a company called Good Noise, where they had the exclusive rights to the 'Frank Black and the Catholics' album in the digital format, and we only had the physical to offer them, and they wouldn't do that unless they had all the rights." Mind you, this was 1995-96.
Musician Coaching:
Digital rights didn't mean too much in 1995-1996…
JP:
Yes, and there was dial-up, not a lot of broadband. And with mp3, people thought, "Huh?" So I told Ken, "Well, I can release it." He said, "Well make me an offer," and I did; and we ended up releasing the next seven Frank Black and the Catholics album, and the Pixies record, and the Frank Black/Francis double-disk DVD. More importantly what came out of it is a gentleman showed up at my office from a company named  Good Noise named John. John is now the chief financial officer of TuneCore, but John at the time was consulting for Good Noise, and he said, "You have the physical, we have the digital; we should talk." And Good Noise is the company that became eMusic. I met John, and we hit it off, and I was involved in writing the business plan for eMusic. They also used me to help raise venture capital. That's how I got into the whole digital distribution realm, was through this Frank Black album, and my introduction to Gene Hoffman and Bob Kohn, the founders and CEO and Chairmen of eMusic. Ultimately I was the interim vice president of content acquisition for eMusic, where I would pick up the phone and call other record labels to attempt to license their music for sale at eMusic.com. Then I got into the business development and intermittently ran the New York office. Then I moved out west for a year and lived in San Francisco during the whole Dot-Com boom. That was a treat. (That's sarcasm in case that's not picked up by readers.)
I really got immersed into the digital download culture, because that's where it all began, with eMusic. Moving on from there, after being with eMusic from 1996-2000, I came back East, and I no longer worked for eMusic. They laid me off; they actually laid everybody off. I continued to focus on SpinART, my record label until around October 2005, where I literally was sitting around watching my label go under. I was trying to figure out, "How can I stay in business and be involved in the music industry? What can I do?" Record labels make people famous, and then they monetize that fame by selling the music, but so much music is being given away for free, and this whole thing is chaotic and confusing. I wanted to come up with a way to remain in the music industry which wasn't predicated on whether or not the music sold, but would still be of value to the musicians. The second thing that occurred was my record label spinART got pitched by what's called digital distributors, also known as aggregators, to do the digital distribution for the label. SpinART had a deal at that point through Warner to do the physical, but it didn't have anybody to do the digital. We did all our own direct digital deals. These aggregation companies showed up and said, "We want to do spinART Record's digital distribution." I asked them what the deal terms were, and they said, "Well, we have to control the rights to your master recordings exclusively for a minimum of three years or five years, and every time the music sells, we want to take a percentage of the money just like a physical distributor and take anywhere between 15-30% of the revenue. And we're going to account back to you quarterly, 45 days after the end of each quarter even though we get paid monthly and we'll only pay you if we determine you've made enough money, and we're going to do all the collection and administration."
Musician Coaching:
So you basically said, "Where do I sign up for that abuse?"
JP:
That's what I heard. That's probably not the way they put it, but that's what they were saying. To take a step back before I move forward, realize that up until digital distribution, if you wanted to have a career as an artist you had to get signed to a record label, because the record label had the deal with the physical distributor, and the physical distributor was the entity that could put your record onto the shelf of a store to allow it to be bought. If it wasn't there, it couldn't be bought. And to do physical distribution is tremendously expensive and has huge overhead and a huge knowledge base. You need a 500,000 square foot warehouse with 50-foot high ceilings; you need people running around picking and packing and shipping music. Everything in the music industry is on consignment, so all those CD's that get shipped out to the 10,000-plus record stores across the 3,000 square miles of the United States can all come back for a full refund at any point. And when they come back, they can be broken or they could have stickers on them. They could need to be destroyed or refurbished or alternatively you need to deal with the billing cycles on them, so if someone has a 60-day credit term and return a portion of their inventory, you have to give them their credit back. This is a huge nightmare. And that's just the warehouse and the invoicing and the returns processing.
Then you need the other 30 people running around the country walking into the record stores, going to the store buyers and trying to get the product in the store and putting it on their limited shelf space. You beg, you borrow, you plead, you pay the money to rent their real estate in the form of cooperative advertising like a listening station, or you take the guy out to dinner. You know the sort of things one would do in order to gain access to that shelf space. Some of it was unseemly, and some of it was very expensive. But the gatekeeper to the success of the sale of the artist in some way could be the buyer at the store; because if the buyer at the store didn't put the record on the shelf, it couldn't sell, and if it couldn't sell, money wasn't being made. The physical distributor made their money when the record sold. So, if Tower Records took it in and put it on its shelf, and they paid $10 back to the distributor and sold it for $15, the distributor would take 25% of that $10 — $2.50, give the other $7.50 to the label, and the label would then give the artist their share, which was anywhere from $1.35 – $1.75. That was the food chain.
What happened with digital distribution is you had two fundamental changes in the industry. You had unlimited shelf space, where everything could be in stock at no detriment to anything else. So for the first time there was no more fighting for shelf space. With iTunes, if you run out of room, you just plug in a new hard drive. So everything can be in there, and it doesn't hurt anything else. So people that talk about, "All this other music in the world is causing other music not to sell," with all due respect – bullshit. If your music isn't selling, having half a million less tracks on iTunes isn't going to cause it to sell.
The other thing that occurred had to do with inventory. It used to be that if you wanted to sell 100,000 copies of something, you had to manufacture 100,000 copies and then hope to God they sold. Now you don't have to manufacture anything. There's no upfront cost for inventory. You have infinite inventory that replicates on demand as a perfect digital copy. It's always in stock, it's always available, and it's always ready to be bought and duplicate itself. So with unlimited shelf space and unlimited inventory being the new way record stores stocked music, you just circumvented and dis-intermediated the music distribution system. You don't need that big warehouse with the pick, pack, ship and so-forth.
And it became much easier to become a music distributor, because all you needed to do now to become one was to get a contract with a store like iTunes. Once you got that contract, you could deliver the music to them via Internet, moving the digital file from Point A, to Point B. The contracts are hard to get, and they're not given to just anybody, but distribution got wider as soon as digital stores popped up because for the first time you began to have music and artists and labels gain access to distribution and be available in stores to be shared or discovered or bought where they were never there before. But even that had a limit to it, because the digital distributors that popped up also made money when the music sold under that model that I previously described. And if the music didn't sell, then they weren't making any money, and if the music did sell, they made an unlimited amount of it off of other people's hard work. If you're a band, you go out, you play a gig. Someone sees you, and they go out and buy you. Well, if you went through a digital distributor that takes a percentage of the money, when your fan buys your music through your gig, you just paid 15%-30% of it to somebody else.
I had a real problem with that back-end model and with the distribution fee in the digital world. I didn't think it made sense. I thought artists were getting screwed. I really did. And I got really pissed off. So when these people came in and told me how they would do spinART Records digital distribution and control our rights and take an unlimited amount of money, and control the collection of it and so forth, frankly, I told them to go f*ck themselves. It was wrong. We had just at that point released a band called The Dears, and I put $50,000 into tour support and $100,000 into cooperative advertising. The band was sleeping on floors and eating ramen, and we were all busting our asses. And I'm going to give this company over here 15% of the money from the sale of the music for moving a digital file from Point A, to Point B? They did claim they were going to market and promote our stuff, but that's all smoke and mirrors. You can't actively market and promote 10,000 releases per month, which is what they claimed to have. You can't.
Musician Coaching:
Glad you said it out loud…
JP:
Not only that, but when I pointed that out to them, they said, "Well, no, we're going to prioritize spinART's releases." And I said, "Really? So you're going to f*ck everyone else and just promote me?" And they said, "No, no, that's not what we meant." And I said, "Well what did you mean?" And they said, "Well, we only get to market and promote those releases that are doing well." So I said, "Oh, so you're going to market and promote things that are already marketed and promoted?" So I thought, "Not to mention this is an unlimited amount of revenue coming in off the sale of this music for the entire five years, and you're going to stop marketing and promoting – if you're even doing that in the first place – within a couple weeks." And marketing and promoting in the digital world, really, to be honest is, you pick up the phone and you call the guy – there's one of them – at iTunes..
So that was that, and I got so incensed about it that I literally picked up the phone in October of 2005, and I called my friend Gary that I worked with at eMusic. He was a coding engineer there. I said, "I have this idea. Why don't we create a website where anyone on the planet can go – anyone, with no filter – and they can just go there and sign themselves. They can have worldwide distribution, they upload their music, they upload their cover art, they pick the store they want to go to, and they pay a simple up-front, flat fee for the service. That's it. They get 100% of the revenue when the music sells, it's non-exclusive, they can cancel whenever they want, but we'll help get them there. 'Where do you want to go? You want to go to iTunes? Great. You click a button and go to iTunes and pay the up-front flat fee, and that is it.'" I almost say it's analogous to Federal Express. You pay a postage fee to deliver a package. That is it. I am a service industry, and I'm serving the musician. Technology has made it possible to have infinite shelf space and infinite inventory, so let them all in! No more filter. Do it under a service model. Serve the musician.
That was the idea, and we launched January 26, 2006. Four years later – and this is kind of weird – TuneCore artists represent one of the highest revenue-generating music catalogues in the world. There were over $32 million in digital download revenue generated through TuneCore artists in 2009 alone.
Musician Coaching:
Put some kind of framework, because generally speaking I'm a guy who, $32 million and pretty much anything over $5 million is lottery winnings that I can't even fathom. What is that compared to any of the big four labels?
JP:
TuneCore artists, or TuneCore as an entity by market share, is the fifth largest music entity in the world. It goes Universal, Sony, Warner, EMI, TuneCore, in regards to market share, in regards to number of releases and amount of revenue generated solely off digital sales. Within four years, this entity – which is sort of the democratization of an industry – represents everybody else, that long tail that apparently people claim has no value, or claim aren't "breaking" on the Internet actually does and has become a monster force. It's exciting, and it's not just 50 million people selling one song. It is hundreds of thousands of artists selling tens of thousands of songs.
Musician Coaching:
While we're here, and mind you Tommy (Tom Silverman) went out on a limb and set out a certain criteria of, of albums released in 2008, there were only twelve that sold 10,000 or more according to Nielsen. Now, Nielsen has never been 100% accurate, and I'm sure that as people like yourself have democratized the artist, getting their music everywhere, it's become even less accurate. But, by whose criteria – whether you agree with it or not – how far off was he?
JP: I don't know how to answer the question, because people don't buy music by the album anymore. They buy music by the song across the artist's catalogue. For example, Never Shout Never has three four-song EP's. And across those three four-song EP's released within four months of each other, they sold over a million songs. That's not album sales. That's song sales across a catalogue. It's not even the right question anymore. I struggle with it because it's like, "What does that have to do with the price of tea in China anymore?" It has nothing to do with it. Suggesting a band is or is not breaking because they did not sell an album is insane.
Musician Coaching:
I think the most interesting thing about what resulted in the debate was that the one criteria, which was in fact the standardized one doesn't hold the water it used to for sure.
JP:
Nielsen is a great company. And SoundScan, which is now a Nielsen-owned property really was the litmus test. If Nielsen indicated through SoundScan sales – after 1992 when it actually became institutionalized and moved off the handwritten Billboard chart – it really did represent accurately those bands that were "it" and that were breaking and relevant. It reflected the popularity of an artist, because the popularity of an artist was reflected by album sales. The two were together. What's happened now is you've had a decoupling between music sales and fame, or between album sales and fame. You can have people more famous and more popular than anybody, going back to – and let's ignore the Beatles for a moment – Sponge, or The Bloodhound Gang, who were literally at the top of the Billboard Charts. Sponge if I remember correctly was one of the most played songs on commercial modern alternative rock radio, yet by today's standards they were less popular and less famous than Nevershoutnever. The reason for that is specifically because the Internet has enabled people to get that fame, which is then monetizable on a global basis from their bedroom. And there is no editorial filter, and there is no gatekeeper from allowing people access, and then social networking picks it up from there. That's what's so cool.
I'm not trying to sidestep the question. I just don't know how to answer it. I wouldn't say an artist is or is not breaking predicated on album sales, because that's just not what people do anymore.
—–
Part two of this interview will run in the next few days.  In the meantime
Check out Tunecore at http://tunecore.com