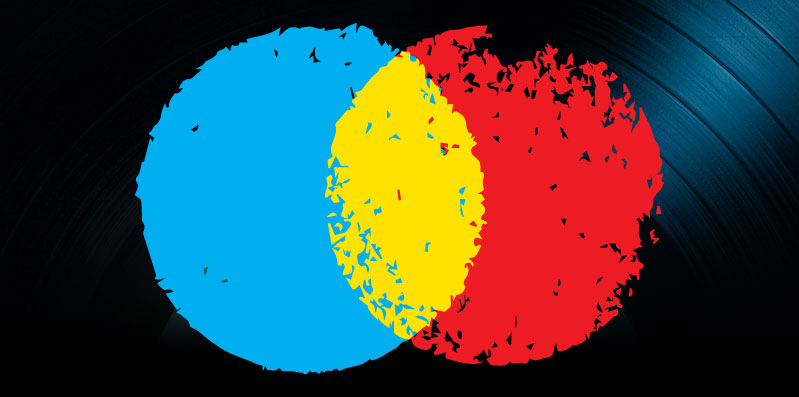 Digital Distribution for your Music 2
This is part 2 of 2 of an interview with Jeff Price, the Founder and CEO of Tunecore.  If you missed part one you can read it here.
Musician Coaching:
Fair enough. From the TuneCore stats it sounds like the unbundling of the album really has completely changed the playing field. You have people buying one track, five tracks, an EP; it's all over the map I'm guessing.
JP: It is. The other thing I would stress is in defining if a musician is breaking or successful, I think it's rather narrow for anyone outside of the artist to determine that on their behalf. I think each musician and each band has their own definition of success to a certain degree.
Musician Coaching:
Other than conducting a world-wide musician audit, I don't think we're ever going to have a metric that covers it anymore.
JP:
Exactly. And even if you did come around to some, there's so many different income streams now, so to suggest that "breaking" or fame is predicated on album sales when you have record labels themselves doing 360 deals, because they're doing deals where they get to participate in revenue that are outside of music sales because they now know when they make an artist famous, they don't make money off the music the way they used to. So they have to partake of revenue that's coming in from new income streams, like merch or gig.
Musician Coaching:
How does a former record guy like you feel about that? Do you think that's a justifiable approach, that these record companies become music companies?
JP:
Honestly, I think a management company is a record label. There's no difference anymore. The only difference that now exists is distribution, but with something like TuneCore, it levels the playing field. Managers used to take X% of an artist's revenue across all income streams. Now granted, they used to like to try to get those big advances from the majors, because a bird in the hand is better than two in the bush, and they could just take a big slice off the top. If the artist failed, they still made their money. But that's the way they operate. It's a manager's job to go out and provide the artist opportunity that they couldn't otherwise get on their own, or manage their affairs for them, or provide them new opportunities they couldn't get. And they serve the musician, and they take a portion of that money for their services. The two are very similar.
Musician Coaching: Even towards the end of my label run I used to say,  "If you were doing any real work, you were doing some kind of management."
JP:
Absolutely. That's what we did at SpinART. And frankly, it excites the hell out of me, because what I see is an explosive growth in the music industry. I'm not a "doom and gloom" guy on this at all. What I see is more music being created, produced, released, shared, discovered and bought than at any other time in the history of the world. And more is better; more is healthier. No one's suffering because there's more music. No one's getting hurt because there's more music, and I don't buy it for a second that because there's more it means no one can find the quality. That's the joy of social networking.
Musician Coaching:
The only thing I would say is it really does make somebody like a taste maker or a DJ much more special. It's a much harder job now to be good in that role, because the amount of sifting can be overwhelming.
JP:
I agree with you to a certain degree. But on the flip side what you're finding is the collective population is doing that sifting for us. What I mean by that is, the A&R source becomes society. You've got – I don't know how many people tweet and how many people on MySpace and how many people on Facebook – over 100 million, and that's a lot of people. What happens is, here I am, looking at a report, and I can tell you, the artist called Boyce Avenue at this point have sold over 1.2 million songs within the past twelve months, no record label. They now have management. In the month of November, they sold over 36,000 additional songs across their catalogue of nine different albums. Colt Ford sold over a quarter million songs over the past eight months. And here's a funny one. Monsters Halloween Party, the Ultimate Scary Sounds or Music for Your Halloween Bash – it's just spooky sounds – 1,700 albums, 10,000 singles. Never Shout Never – kid I mentioned before – 1.5 million songs in the past thirteen months, 32,000 songs sold across three EP's in the month of November. Kim Zolciak, "Tardy for the Party" – I don't know who she is yet, but maybe others do – 20,000 songs. This is just one month, by the way. This is the month of November I am describing right now. John LaJoie – a French Canadian comedian, uploads a video to YouTube for a song called "Show Me Your Genitals," I kid you not, and another song called "Average Everyday White Guy." He has now done over a quarter million songs in four months, and in the month of November, 1,000 albums and 12,000 songs. I'm looking at a list here that goes on for 3,000 artists. It's every artist that earned over a certain dollar amount.
Musician Coaching:
As a guy who helps democratize this process, you have to have a pretty interesting vantage point on what those people at the top of the list you just referenced are doing. To have international distribution for under $50 is phenomenal. But I do think there is a certain point that the landscape has changed so much by pure volume. What do you see that people are doing to distinguish themselves from everybody else who it might be their first month with a guitar, and their stuff is up on MySpace? What are you seeing that's working?
JP:
The answer isn't one that anyone really likes. I wish I could give you the silver bullet. The reality is, there's nothing you can do to cause your music to sell beyond making sure it's out there. Out there means, MySpace page, Facebook page, a TuneCore media player that you post all over the place, making your music available to buy in digital stores. If you've got a video, upload that video to YouTube. Communicate that the media is out there. You have access now as an artist to get your music out to the media points. It used to be you couldn't get to MTV without going through multiple gatekeepers to get programmed. Now anybody can go to YouTube and upload a video. The trick is, the art you create has to cause a reaction. If it doesn't cause a reaction, it doesn't matter how much exposure you get. It doesn't matter how many people hear it, because no one's reacting to it. I always use "Smells Like Teen Spirit" as an example. If "Smells Like Teen Spirit" wasn't a song that caused reaction, it wouldn't have mattered how many times you heard it on commercial radio, it wouldn't have mattered how many times you saw the video, it wouldn't have mattered how many hundreds of millions of dollars were pushed at shoving it down your throat. If it doesn't resonate with the consumer, with the music fan, people aren't going to buy it.
Musician Coaching:
Gone are the days of "spends double-platinum to get gold." I remember those days not so fondly.
JP:
As you also probably remember, there was a 98% failure rate at the major labels. That's the other point, which is sort of buzzing around the Internet, it used to be that you could only break if you had lots of money and connections. Bullshit. Even with lots of money and connections, you usually lost lots of money. 98% of the major record labels released failed. They didn't take. And it wasn't because of a lack of access. It was because the art didn't cause a reaction. And the art has to cause a reaction. What's so cool now is that with everyone having access to the media outlets – and I'm not trying to be vague, but upload a video to YouTube, go to iTunes and create an iMix, put in three of your own songs and nine songs by more popular artists in the same genre, because that's how people discover music in iTunes. Name your song in a specific way to service the search engines, or do a cover version of somebody else's song. People go to iTunes and look up songs they know. We have one band, as one example, to get sort of off the point, that uses us called "ACDB." They sold 47,000 songs and over 1,000 albums in the month of November. The reason they sell so well is because ACDC isn't in iTunes. So when someone looks up an ACDC song, they by default show up. That's an extreme to make a point, the point being, keep in mind the way search engine technology works. If you call your song "Let It Be," which you're perfectly, legally allowed to do, your song "Let It Be" will show up next to other songs named "Let It Be." You can also name your band in particular ways, or put "klezmer" in parentheses after song names. So there are ways to – I don't want to say game the system – but there are ways to get yourself to surface or pop up using the fame of others or niches. The Internet is about niches. People are logging in usually because they want to hear Celtic or heavy metal dwarves doing opera songs, or whatever it is. If people are into that, you name your band, "Celtic Heavy Metal Dwarves Playing Opera Songs" and you'll surface within the search engine.
Musician Coaching: Sorry, what?  I completely tuned out. I was half-way on my way to sending out e-mails to start the Celctic Heavy Metal Dwarves band…
JP:
iMixes are one thing, media in particular, putting it out into the world and video. Don't be afraid of video. You can flip out your phone now and film Paris Hilton, if you happen to bump into her on the street, it doesn't matter the quality of the video capture, you'll still get a bazillion people looking at it. Make a flash animated video game set to your music. Use the game as way to get people around the music. We now do digital distribution into Rock Band, where your song becomes able to be played in Rock Band. There's a lot of people that play Rock Band, and there's not a lot of songs to buy. The probability is, you could probably sell a whole bunch there and gain some fame through that. By the way, all that is not tracked by Nielsen. There are some bands that play video game conferences where they have 5,000 screaming gamers come to see them play. But when they go out and play at a regular venue, maybe they'll have 100 people paying for them. It's kind of funny.
Musician Coaching:
Here's a question for you. I also read in recent press that you guys partnered with Universal. How does that work?
JP:
Basically, we're an A&R source for them, because the data we have – despite what others might suggest – on the musicians indicates those artists that are breaking.
Musician Coaching:
They used to do that with radio spins on indie artists.   I can see that working well.
JP:
It actually has. Since that deal has launched, there have been five signings by Republic in the last five months all coming from the top-selling TuneCore artists. Boyce Avenue, Jaron and the Long Road to Love (which I think that deal has closed), Colt Ford and there are a couple more. There are five of them that just happened. Prior to doing the deal with universal, there was Drake. Then before that, there was Soulja Boy and there was MGMT and Secondhand Serenade and Neveshoutnever and Medic Droid. The number of artists that have used TuneCore that chose to work with an outside company, primarily record labels or what used to be record labels is 20-25 bands in the last year and a half.
Musician Coaching:
How does that work being that you're non-exclusive?
JP:
This is a stunning part of the Universal deal. There's now a website called Interscope Digital Distribution. There's a website called IDJ (Island Def Jam) First Look, there's Republic Digital Distribution and UniMo Digital Distribution, which is Motown. And TuneCore hosts and serves those Websites for those major label imprints. And any artist on the planet can go to those sites if they want and get worldwide distribution of their music under the exact same terms and conditions as TuneCore. You keep all your rights and get all the money. But if you choose to go through that site, what you're agreeing to is to allow Interscope Records to see how you're doing. You increase your opportunity of being discovered by them, and then they have to work their asses off and present you a deal to sign you. There's no first look and no catch.
Musician Coaching:
And it doesn't cost any additional money to be a part of that?
JP:
No, it does not. And the reason I did the deal is because I feel that it's not my place to tell an artist what they should or shouldn't be doing. I want to provide options and opportunities and information. If you want to go and get signed to Interscope Records and strike a deal with them, and I can help you facilitate that, that's my job. You want to get on iTunes? I'll get you there. You want to get into Rock Band? I'll get you there. You want to get into eMusic? I'll get you there. You want to get paid for your streams on MySpace Music? I'll get you there. You just hit the website, you upload a song, you click a button, and I get you there. So what this is, it gets you the worldwide distribution, but you have more direct access to the A&R people, who literally log in and troll through the data to see what's going on with the artists that come through their site. And if there's a band they want to reach out and contact, then they have to reach out and contact that band, or woo that band and provide the right deal that makes sense for that artist. And hopefully, with this empirical sales data under their belt, when you're Nevershoutnever or Boyce Avenue and you can say, "Look, I sold over a million songs. What are you going to do for me?" It puts you in a better negotiating position.
———-
Check out Tunecore at http://tunecore.com