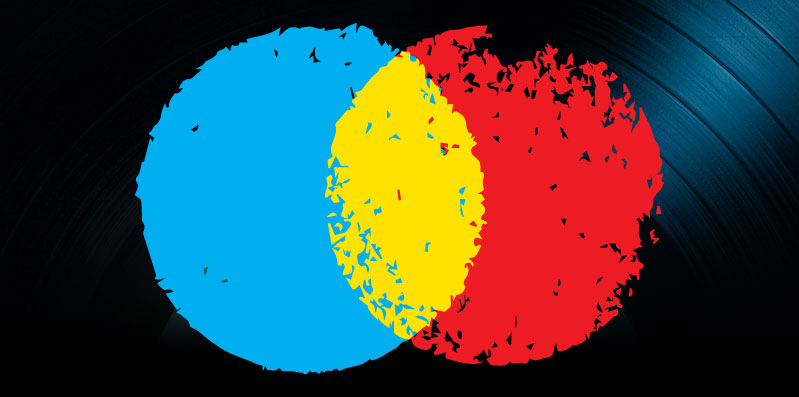 Connecting with Fans with Family of the Year
I got the chance to catch up with my friend Emily White of Whitesmith Entertainment and her client Sebastian, who is the self-described drummer and occasional guitar player for Family of the Year.  Many of you have not heard of Family of the Year and that was kind of the idea.  I want to follow the path of a group that is just starting off their career under the guidance of a gifted manager.  I got to catch up Emily and Sebastian just before CMJ.
Musician Coaching:
Sebastian, what is your role business-wise for Family of the Year?
S:
My role is the day-to-day task manager of the band – the liaison between Emily and her team and all the other members of the team. I do scheduling, logistics, etc.
EW:
He's done an amazing job making sure we're staying on track. We self-released an EP last month that was donation based and that's been going really, really well. And we're releasing their debut album next month. There's a lot that goes into that:  the artwork and producing the CD's and mastering and everything that goes into that. Sebastian has been amazing making sure everybody's staying on track.
S:
The group has naturally evolved into each person having a specific role. No one was assigned anything they didn't want to take on. My brother (Joseph – guitar / vox in FOTY) is incredibly inclined when it comes to producing and recording music.  It was his major project to write this music and record it.  That was his natural ability.  We've got another guy James who has extensive audio engineering background, so he's at the shows dealing with the technical stuff. We have whiz kids on computers as far as social networking stuff: Christina and Vanessa. Brent is our graphic designer and will eventually take over our website management. He's been putting Vanessa's hand-drawn art into the computers in order for us to be able to create all our merchandise and our CD art. It's naturally turned into a finely-tuned machine.
Musician Coaching:
And you guys are from Silver Lake?
S:
Originally my brother and I are from Massachusetts and the two girls are from Orange County, CA. The two other guys are from the south. One's from Louisiana and the other is from Jacksonville, FL. We formed in Silver Lake and we now reside a few miles from Silver Lake. We all moved into a big house that we're rebuilding in the hills outside L.A.
Musician Coaching:
It's kind of nice you have different sets of friends in different markets.  You must save money on hotel costs.
S:
It certainly does.
EW:
We also do that on the road.  The band bought a 1986 RV, so we haven't spent anything on hotels.  They all crash together, and sometimes there's a filmmaker or a sound guy or me, and everybody sleeps pretty well in it.
S:
There are seven of us right now. There's the band and then Chris.   He's actually making a documentary about the band.  He's been traveling with us on and off over the last couple months. Emily is going to be joining us.  It's usually quite a packed vehicle and really fun … and economical, really.
Musician Coaching:
I first heard of you guys about 90 days ago.  What experiences did you guys have with nationwide touring, either individually or as a group prior to 90 days ago?
S:
We had some experience, but not an extensive amount.  We basically had several DIY tours that we had put together, but we'd never worked with a booking agent.
EW:
These were other bands also.
S:
My brother and James and I used to play in a band together back in Boston for years called Unbusted.  Mostly we were in Boston and New York and the Northeast, but we did go out on the road a few times.  But they were DIY tours, and it was really hard and really expensive and kind of heartbreaking.  You get yourself so very excited, but if the framework isn't there and you're not getting yourself out there, then you're not going to make money and you're not really going to attract attention.  For years back in Boston when we first knew Emily, she was juggling college and interning and a supporter of our music.  She was on the ball back in the day telling us about mailing lists, social networking websites and things like that. She told us, "This is the way it's going to be," and we would say, "No, we're traditional band that is going to keep playing club after club and wowing people, and soon people will be showing up by the thousands."  Sure enough, we were wrong. We had some experience touring, but it wasn't effective touring.  You could go out there and spend two years touring the states, but if certain pieces aren't in place it's not going to be a good experience.  We had fun, but as far as trying to build a career and a following and selling albums, it's next to impossible if you don't have the correct presence online.  I think that's the major factor these days.  The biggest difference is an ability to connect with fans.  It's the only avenue these days.
Musician Coaching:
What has been the difference this time? How did you go about getting a booking agent?
S:
I honestly think it was the strength of the recordings that Joseph and Vanessa had made.  The music was never really intended on being released.  It was really a love child of theirs.  They spent a year and a half in their apartment in Silver Lake recording this music together and falling in love and recording these songs.  It was really a natural, beautiful thing that was turned into our product.  I think that's what has given us all a chance.  We were reaching out with a lot of people.  I was pretty much going through my Rolodex and saying, "Let me call up everyone I know to pull that one favor."  I contacted anybody whether they'd slighted us or been really great to us.  I was standing in line at the DMV sending off e-mails.  We were just really excited about what was happening with this band.  We had just formed, we had a couple of really great concerts coming up and we were really excited about the music, and I reflected that in an e-mail to Emily and she came back immediately excited.  And she started kicking butt and churning up some interest from their end.
Musician Coaching:
That's important to ask you about too.  People have different projects throughout their lives.  Did this feel different?
S:
100%, yes. It is a totally different monster.  Everybody has their teenage/high school band and has high hopes and hometown dreams to fulfill.  And then if you're not one of those lucky few bands that makes it with your high school buddies, you have your sophomore slump with your next band. We formed another group called the Billionaires that achieved some kind of minor local success in L.A.  We played some really great shows, released some albums, sold some copies but that was a major turning point.  We went from being a small town, hard rock, raw group of kids that moved to the city and matured and settled into songwriting.  Joe always had the ability to write a good song, but I think the music and voice kind of naturally emerged.  It felt different because it felt really right.  We all agreed we could play with this band in any situation, whether it was Madison Square Garden or someone's kitchen.  That's really a great feeling, and it's not just about sound, being too loud or too quiet.  It's a matter of being really comfortable with it and it representing us.
EW:
They made incredible recordings.  But the reason they were able to do that is because they've been musicians for so long. I have other people saying, "How is this happening so quickly?"  Well, although it appears that it's happening quickly, these guys have been in bands, they've played SXSW, they've done the DIY tours so they really know what it's like.  I loved them in college, but they've developed so well, and it really shows.  People like us that are listening to music all day, when we hear really great music and really great songwriting, that's really going to stand out.
S:
I guess I neglected to mention that half the band had been playing music forever, putting on concerts since we were ten with aspirations to become rock stars.  What's great about the other half of the band is that they haven't.  We have half junior veterans and half greenhorns.  It keeps it really interesting and fresh for everyone.
Musician Coaching:
I noticed on the website that you guys are doing the name-your-own-price for the CDs. I know a lot of people have advocated this approach. How has it worked for you so far?
S:
It's been fantastic.  It's just great.  Everyone gets our music.  I think it's tough to force someone to pay for something these days, especially when it's our first release.  We just want to get our music out there.  It's worked out really well because we end up with the information that is their e-mail address, which I think is more valuable than five dollars.  In the end, we're bulking up our fan base.  It's about getting direct to the fans, so this has expedited it.
EW:
We own the rights, so we're able to do that. And the average donation has been about ten dollars.  Obviously beyond that it's amazing, because of course, if you can give the band your money, that's fantastic.  They have a really great artist statement that's really upfront:  the money goes to gas and bringing these people to your town.  But beyond that, we do just want the word spread.  And if it's a poor college student that can't afford anything, awesome, we just want you to hear the music and come out to a show.
S:
We've had people pay fifty dollars, we've had a thousand people pay nothing.  It doesn't bother us.  We want the music out there.  I would give anybody a physical copy for free in person if they wanted it.
Musician Coaching:
How long have you been collecting addresses, and how many (ballpark) would you say you have?
EW:
We have been collecting since September 22nd when it was released.  I think we've had 2,000 page views, a few hundred downloads and it's definitely gone well.  We're literally using that to spend on Facebook ads, posters and reinvest in the band right away.
S:
Just reinvesting and reaching out a little further.  It's great to spread out the money and invest a little more. We're not pocketing it.
EW:
Sebastian had a great point about data collection.  It's wonderful for me to see these e-mail addresses, the countries, the person's name.  I write back to some people and say, "You're in Australia, how did you hear about this band?"
S:
We've got these great Google analytics coming through.  Greece is number three (The third ranked country for FOTY web traffic).  It's really cool and great information.  It's fantastic to be able to see the information and reach out to them.  The whole world is conspiring right now to help the indie band.
EW:
Our number one traffic generator has been Twitter.  That's great, because it's the band interacting with fans and with other artists, and it's making a huge difference.  We're going to do a similar thing for their album release next month.  It's going to be a donation-based album, a 15-song album.  Anybody that pays over ten dollars is going to get a physical copy.  We'll probably do a couple other tiers too.
Musician Coaching:
How about the postcard campaign?
(To help fund their trip to CMJ Family of the Year offered fans personalized post cards from the road for a $5 donation)
S:
It's going great.  We've had a huge response to it.  I don't know how many we've done, but we've done a bunch.  It's fun for the band.  It's old school Twitter.  It's direct to the people, and people want that.  I know I would want that if I was falling in love with a band again.
EW:
People like to know that they're helping out.  I went to Jill Sobule's show last night, and she brought the fan up on stage that had donated the most amount of money on her album, and she wrote a song for that fan and did a duet with her and I almost cried.  The fan literally helped make this album.
S:
We've had several people purchase several postcards. It's overwhelming that if you give people the opportunity to help out, so many people will take that opportunity.
EW:
Cut out the middle person. People really like supporting artists that they're into, so we've been really blessed.
S:
We've had a really positive reaction at live shows whenever we mention from the stage that we're doing this on our own and we need help.  It's amazing.  People love the idea of it.  It's not just hoots and hollers.  People actually react and come and purchase stuff.
Musician Coaching:
I was always fond of buying a drink for a band coming through town, but gas money seems a much better use of everybody's time. What's this documentary all about?
S:
It just slid in perfectly with work and planning.  Vanessa is an actress and has been one forever.  The DP on the last film she worked on was a fan of our music, and we invited him to come out with us.  He expressed interest in working on a filmed documentary of the band.  It just worked out that he cleared his schedule and just fit in perfectly with the band.  It's not as if there's ever any kind of weirdness about this extra person hanging out.  He's just a great friend of the band.  I don't know how to describe it, but it just worked out.
EW:
We're incredibly lucky that it came through. Chris has been busting ass, and I'll wake up and see him literally sleeping on the RV floor.  He's amazing.
Musician Coaching:
Are you going to repurpose the footage at all?
S:
We have a five-minute short that's going to be released soon, though we're not sure what it's going to be released with.  Later on after this full tour we're doing, there's going to be a twenty to thirty minute documentary of the whole thing.  And it's really focusing around the band doing it itself.  It's not just the antics of being on tour.  It's focusing on what we're talking about so far.
Musician Coaching:
Is there stuff that you've tried that hasn't work?  Advice to somebody who will ultimately be reading this?
S:
Definitely listen to Emily White. (Laughs) If we had listened to her five years ago we would've been a lot further down the road, though I think also if we had, we wouldn't be here today.  But seriously, I think that in rock and roll, it's really hard to give the Internet as much credit as it's due.  Computers aren't fun, computers aren't cool, but it's absolutely critical to be in touch with people.  It's a new era and a new age.  And be creative.  If you're having fun people will have fun as well.  Whether you had fun creating your artwork as a group, naming your group or making your album, it does reflect in the product no matter what it is.
EW:
Focusing on the work and the art is important.  The art has to be amazing.  I don't think musicians should spend more than an hour or two a day on social networking.  They should be rehearsing and writing and recording.  It's important and needs to be kept up but really cap it at two hours. We're all here to support these artists and their music.
S:
I guess I neglected to say that because it's such an automatic thing for me.
EW:
There are so many musicians that get too caught up in all the social networking stuff, and I think that can be overwhelming and dangerous.
Musician Coaching:
Yea, I have found it can be a dangerous time suck as well…
S:
Back to the whole dynamic of the group and the roles.  It's been amazing that Joe, who is the band leader, producer, songwriter hasn't been tethered to this business bologna at all.  Of course we all make the decisions together, but he's not getting on Twitter.
EW:
I don't want his head in it.  His head needs to be in music all the time.
S:
It's really been ideal.  If there's an opportunity to divvy up jobs where it's stress free, that's the thing to do.
EW:
These guys are working their asses off.  It's really impressive.
S:
I want to reiterate "practice."  We've been playing forever, and it still isn't enough.  We spent six days a week since March from 7 p.m. to 3 a.m. in our rehearsal space.
EW:
I wanted to say on the filmmaker thing, we have to be creative about those partners too.  I know tons of video directors and filmmakers that are used to getting budgets from labels.  But MTV doesn't exist and YouTube doesn't always give the rev share people need to get the money back.  For Chris, we haven't set exactly how we're going to release that content. But that filmmaker is an artist too, and that's part of the donation process.
——
Check out family of the year