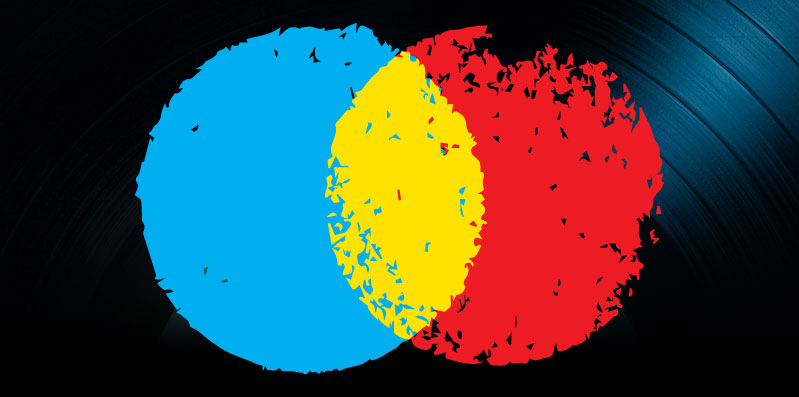 Promoting Original Music by Playing Covers
Pat Downes is the singer and guitar player for the Sublime Tribute band Badfish and the original rock group Scotty Don't.  Badfish / SD represent a very interesting example of how playing covers can help develop your original music's following.  More often than not S.D. will open up for Badfish at their live shows.  I find their situation particularly brilliant because I am told many people in the audience don't realize that Badfish and SD are in fact one band playing two different sets.
Music Consultant:
Tell me about how you got the band together.
PD:
The drummer and bassist went to college together at the University of Rhode Island. They formed the band Badfish and had another front man for a few years. They started around 2001 and had that lead man until 2006. I joined in 2005 as a saxophone/keyboard/miscellaneous fourth guy covering a bunch of parts. I was that guy for a couple years. I grew up playing saxophone, and that was my main thing for a long time, so I got a different perspective of what it was like to be in a band. I'd played in a bunch of bands before doing horn parts, so I kind of got both sides of the coin as far as being in a live, performing band. When the first singer decided to part ways, I took the reins. I sang to, so I figured, "Why not challenge myself and brush up on my guitar skills?" I closed myself up in a closet for a few months and worked seriously trying to put those skills together. You can't fully develop those until you get on stage, but luckily we had a lot of opportunities to do that because we play 130-150 shows per year. It didn't take long to figure out what worked and what didn't.
Music Consultant:
Why a Sublime cover band?  Was this a calculated decision on their part that this was an underserved market?
PD:
Yes, pretty much.  I actually met the guys at a show. I was in a different band opening up for them. This was way before the Scotty Don't thing took off. I ended up being in a different band out of Boston and was the opening band. They heard me playing saxophone, and I jumped up and did a couple tunes with them. One thing led to another, and I was quitting my job and hopping in a van going around playing a bunch of Sublime tunes around the country, and that snowballed into what it is now. When our other singer said he wanted to settle down and stick close to home, I had been writing songs on the side as personal stuff and didn't have a band to pay them with. I brought them to the table and said, "Do you want to bring these in?" I saw opening bands playing before us and getting on some shows and gaining popularity through the popularity of our concert. I'd see people come in to hear Sublime tunes and end up coming in and seeing a band they'd never heard of but would fall for. The chops and the songwriting are still getting better, but we felt it was worth it to pursue an original project. Now we wear two hats every night. We'll start as an opening band and go up there and try to win over a crowd that has never heard us. It's definitely a different thing than going up there and playing songs that everyone knows every word to every night. It's challenging, but it's kind of cool.
Music Consultant:
Do you ever play shows separately or is it always Scotty Don't opening up for Badfish every time?
PD:
We typically open for ourselves as described.  We've done a couple shows here and there as just Scotty Don't, but it's tough, because by the time we get home from the road we need to take a break and catch up with the rest of our lives.  There are only so many days in a year.
Music Consultant:
Doing 130-150 dates per year- you must be nationwide at this point?
PD:
Pretty much. We're ramping up to do a Midwest tour right now. We leave September 10th, and that will be 2 ½ or three weeks. Then we'll come home for a week or so, and then we do the whole East Coast, down to Florida. As soon as that's over, holidays, and then once the New Year comes around once a year we do a tour all through the south and up through California. That's usually every January or February.
Music Consultant:
So it was through the guys at Creative Entertainment Group that you were able to build up as a regional band?  It must have helped that those guys are managers and club promoters.  I always thought you guys were based in New York because you play here so often.
PD:
No, we're based in Rhode Island. It was a regional thing that spiraled out. That's always what works. If you can get successful in your area you can branch out from there slowly. It's really tough, because a lot of bands will think going out on the road is key but they wind up playing in front of three people or the sound guy when they are in a far away market.
Music Consultant:
You've been at this for quite a while. Not even necessarily specific to Badfish, but are there things you learned being a guy that's on the road a lot that you would've wanted to know before you started out with all this? Can you give some practical advice about jumping into a van and living this life?
PD:
It's very key to pace yourself, especially with that many shows. You don't want to burn yourself out. It's too fun and easy to party all the time. It's good to keep a level head with that and keep yourself in check. Don't think you're God's gift to music, because that doesn't work. I see so many people who think they're the best. They try to tell you that and put that attitude forward.  If you're the best then show me. Put on your best performance, and if you're relatable and people see some value in what you do, you'll get what you're working for.
Music Consultant:
What about from a business perspective? Was there anything you learned from the School of Hard Knocks?
PD:
People want your money. That's for sure. It's tough with a band. You have your heart in it and are passionate about what you do.  When someone tells you, "I can get you what you need. It's just going to cost you this much," you can be blind to the fact that they could be ripping you off.  In the digital age there are so many avenues that are just not solid. It's not like, "I go to this record company, I make a deal, and I get this cut." People are growing bands in so many different ways that it's easy to do it wrong.
Music Consultant:
Anything in particular you would admonish people to avoid?
PD:
I see promoting via Internet as something best done on your own. Everybody has a computer, and you can figure out how to do it. We've paid a couple people to help us out on that front, and the results aren't as tangible as offline promotions. If you pay somebody to go flier up a neighborhood, you're going to see the fliers when you drive by. That's concrete proof. It's tough to gauge Internet stuff and how much it's worth. If you find someone that's working that you have a good rapport with, stick with it.
Music Consultant:
You obviously have a good built in crowd because you market to Sublime fans. But how did you target them online or how do you target them online?
PD:
Obviously the simple stuff like Facebook. When we have people at the shows, we're trying to bridge that gap between having them at the show and having them remember us at home, so once they hit their computer we can create that link. We'll do a "Come check us out at our website" spiel when we're on the stage and try to connect those things together.
Music Consultant:
What about e-mail collection? Has that been big for you guys?
PD: We did that for a few years, and it was big. You're probably talking to the wrong guy when it comes to that stuff. My strong suit is being on stage. But we try to split it up as much as possible. But being in a band, as with any stuff, you're most valuable where your time is most effective.
Music Consultant:
When I was in bands I was the bass player who was the business dictator because everybody else couldn't be bothered. I was the one writing set lists and settling shows etc…
PD:
That is our bass player, actually. He grew up as a national chess champion. He's a numbers guy and is very strategic. He's a big reason why the band is successful. He puts his head down and goes towards the project and doesn't stop until it's done. You need that. I'm the guy that is trying to get this original band up there at least the level that Badfish is at, and I have no problem sitting 12-13 hours a day in front of a computer putting songs together. Everybody has their thing that they fester over to make sure it's perfect.
Learn more about Scotty Don't & Badfish