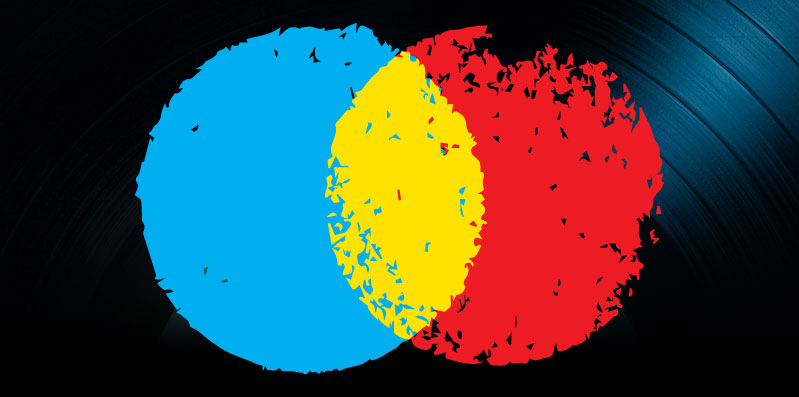 Licensing, touring, session work and survival
JJ Appleton is a successful singer / songwriter, producer and session player and has had a great deal of success getting his music placed and licensed.  JJ was signed to Universal records out of the UK several years ago and has toured extensively in the US and abroad.  For the majority of his career, he's done these things completely on his own.
MUSICIAN COACHING:
Bring me back to the very beginning and tell me the things you did in your first band to build a following that worked and the things you saw them try that didn't.
JJA:
I'm definitely dating myself a little bit, because in my first band I was really young – I was 16.  But there wasn't really any Internet.  E-mail was just sort of rearing its head. It was a lot of more in-person sort of promotion, which still works, and I've done a lot of this in bands over the years even when the Internet was really prevalent.  I just think if you're going to other bands' shows and you're meeting people and letting people what you're doing and when you're playing, people will be curious when they've met you, and they're going to want to know what your music is about.
MUSICIAN COACHING:
So even today, you're saying nothing really replaces that human connection?
JJA:
I'll give you an example.  Let's say I go to my Myspace page, and I have 50 bands that have added me that day.  I decide what bands I'm going to band based on whether I like their name.  I don't listen to them.  It doesn't work.  There's a glut.  So, in person definitely makes a difference.  It helps to have an outgoing personality, and there's the fine line between saying, "Hey, come check out my band" and being a used car salesman about it.
MUSICIAN COACHING:
How do you walk that line gracefully?
JJA:
How do you walk that line?  I think especially with rock and roll and anything that has a little more of an organic feel, people can kind of smell it if you're putting it on.  There's a way of just turning people onto your music that's about you being confident, positive and upbeat, but at the same time maybe being cocky is too far in the other direction, saying, "We're the greatest band in the world." I don't know who's going to buy that, especially these days.
MUSICIAN COACHING:
Have you found that there are just endless amounts of bands, more so now than in years past?
JJA:
Maybe there are or there aren't, but we certainly see a lot more because of the Internet.  Unfortunately their shelf life in our minds is nanoseconds, unless you happen to listen and you really like them.  In my experiences, the combination of in-person promotion, touring, Internet, they all work very well together.  If you're missing a piece of those – not touring, etc., not going to other people's shows – it's going to be a little harder.  But if you're doing all three, you can generate a little buzz.  There's no question about it, with some elbow grease.
MUSICIAN COACHING:
You've done a fair amount of regional if not national touring.  How did you first go about making those connections to even leave your home city?
JJA:
For me it was colleges.  I had friends who were going to school somewhere – maybe upstate New York, maybe New England – and they would tell me about being in a frat or they knew about the coffee house that had bands or the little pub on campus that had bands and they'd tell me about it and help me get gigs.  And some of those gigs actually would pay a little money so some expenses would be covered. So that would help get the touring going. If I got a decent college gig I could build other shows around that.  Obviously it's great to break even and not lose money.  But I've had my fair share of all three scenarios where I've lost money, broken even or made a little money.
MUSICIAN COACHING:
How have you been sustaining yourself as an artist?  You run a studio and do a lot of session work.  At what point did you realize you had to diversify your skill set in order to exist?
JJA:
I was in bands and I had day jobs.  I was always getting fired because if I had a gig I would blow off work or try to get out of it. So I would actually lose my jobs a lot.  Really, it was just sort of luck that I bumped into a high school friend who worked at a company that did music for commercials – jingles, etc. – and she asked me to bring my band in to do a Diet Coke commercial.  It got picked up and, and it was before it was sort of hip to have your songs in commercials.  And we didn't do one of our songs, we did their Diet Coke jingle.  And all of a sudden, I saw there was a potential to make money with that.  And then also just by having a studio – it doesn't have to be Avatar – it can be a project studio with decent equipment.  I was trained by a record producer – a guy named Mike Thorne – he produced Soft Cell's "Tainted Love."  I worked for him for three years (that was actually one job I didn't get fired from).  But I was actually working in the recording studio every day.  So learning from that I was able to start a little studio of my own. People would come in and bring in song demos and I would do a whole arrangement for them – soups to nuts.  I still do a lot of that, actually.  And then that led to other production work with artists and then a lot of co-writing that led to a lot of music licensing.  It's a very good avenue to start generating revenue.  But then there's always that fine line of if you're an artist, there's also that line you cross where you become a "jobber."  All you're doing is work for hire.  It's not a bad thing, but it's just that if you also want to be an artist, you have to find that balance between the two.
MUSICIAN COACHING:
I've known a lot of people who have really done the cover circuit or the work for hire and then just never got around to doing the stuff that drew them to it in the first place.
JJA:
The key is the writing.   You have to write every day.  Of course, I'm not perfect, I don't write every day.  But I write something almost every day.  The book to get is the book by Stephen Pressfield called "The War of Art."  If you are a songwriter – if that's what you do, or a composer – that book could be really helpful for you in becoming disciplined to write every day.  And that can include all sorts of avenues – songs for yourself, for your band, could be for stuff for television, commercials, could be stuff for other artists.
MUSICIAN COACHING:
What kind of impact have all these co-writes, work for hire and session gigs had on your personal art?
JJA:
Mostly positive in that I've met amazing creative people through doing that.  Touring is also a doubled-edged sword as well.  It can be great to get paid and tour and make a little money, and then meet other musicians and play great songs.  The downside is if you're an artist you're taking time away from your own goals as an artist.  Balance is something I'm always trying to maintain.
MUSICIAN COACHING:
You've had a string of successes getting your individual music as an artist placed in commercials and films, etc.  Tell me about that hustle.  What do you do right that you see other people NOT doing?
JJA:
I think the key is you don't wait around for other people to make connections for you. You go out and try to make them yourself.  For example, I've had music placed on Fox television shows, indie films – these are from connections actually I went and met in person with the people at Fox TV in Los Angeles.
MUSICIAN COACHING:
How did you get in the door?
JJA:
Well, it was interesting.  That came from a place I didn't expect.  I worked with a guy who produced a couple of my albums named Stephen Lironi who's possibly best known in the States for producing Hanson, their first album.  But he's also produced a ton of other stuff.  I had a list of music executives at television companies. I sent cold e-mails and sent packages and just by following up via e-mail the woman at Fox recognized his name and said, "I used to work with him when I worked at Polydor."  Also, I was going to be in L.A. because I was playing at a Triple A radio showcase in Palm Springs, and I flew my band out.  I was going to be out there anyway and I killed two birds with one stone.
MUSICIAN COACHING:
I guess a lot of that had to do with the marketing materials and how you associated your name with your friend's.
JJA:
Yes.  You have to spell it out for people.  You can't wait until you get them on the phone to tell them all the great stuff you're doing.  You basically get one shot in front of most people.  These days that's usually an e-mail or some sort of Web site.  It's all got to be right in one place, telling people everything you've done.  And these things compound each other as your career goes on.  For me, I had a friend that was crazy about this one song that ended up being my single in England that came out on Universal. She hounded this friend of hers that was a manager to come see me  play, and he reluctantly took me on, and then over time, we actually developed a very good relationship.  He was able to use a lot of his strategic partnerships to garner me quite a few valuable thing for my career.  For example, I got sponsored by Budweiser for a year for touring, and they gave me $10,000 a year for two years towards the road. One request they had was that they had this Budweiser guitar, and they requested that we play it one song per show.  I thought this thing was hideous.  It was one of the ugliest guitars I've ever seen. So I made my guitar player play it for one song every show.  The point being, again, my friend who hustled to get me this manager believed in me because what I was doing was real and she could get behind it.  It comes down to the quality of music, which comes down to your work ethic.  Are you writing every day?  Are you listening to songwriters, etc. who have more experience than you?  You don't have to agree with everything they say, but are you getting them to help you, either through a co-write or just feedback?
This manager was also able to use relationships he had from working at record labels.  As an indie artist, he really pushed for me very hard. He got me on "Last Call" with Carson Daley.  Once I got that and had that to show people, there's nothing more valuable than television. People in my experience view you with a different sort of legitimacy if you are on television.  There may be bands that were way better and more deserving than my band at the time, but we got there.  And then it's over very quick.  You can't rest on your laurels forever. It has to be the next thing too.
MUSICIAN COACHING:
Tell me about how you got signed to Universal?
JJA:
Again, I had a chance meeting with an English guy who was a record executive and manager.  I met him on a beach.
MUSICIAN COACHING:
You're really not afraid to talk to anyone, are you?
JJA:
Well, there you go.  I always think about if I hadn't because I actually didn't really want to talk to this guy.  I think we were actually put together on this boat, and it was sort of awkward and no one knew each other and no one really wanted to talk.  But once the ice was a little broken, it turned out to be one of the most fortunate meetings I probably had.  We got to know each other a little bit, and then I followed up with him (another key thing), but I didn't hound him either.  But eventually it was the music that drew him in.  I'll tell you one key thing I did – I never offered to play my music for him; I waited for him to ask.  And in certain cases – in this case – that was the right thing to do.  Because if you put yourself in the place of someone who is a record executive, how many people are coming at them daily?  I just knew that I had this guy – he's on a beach – I can get to know him a little bit.  It ended up being a very fortunate thing.  He took me on as a manager, he got me sort of a small publishing situation with Universal and then that led to him taking me to a label that was distributed by Universal called All Around the World.  The idea was we took most of my second solo album and a little bit of the first and we made a new album.  And he got it released in the UK through All Around the World and then hired the best radio promotion team in the UK and brought the single to BBC Radio 2, which is probably the biggest listenership.  It took a while for it to get off the ground – maybe 6-8 months – and at the time I was living there.  Just as the single got played, the label All Around the World had some political shuffling. The people who had brought my album on left and just when it needed the push, unfortunately it didn't get it.  The good news is, I kept the rights to my album in the United States territory, so I never gave that up . And I'll get the album back in four years.
MUSICIAN COACHING:
It seems to me that you spent a lot of time waiting.
JJA:
They brought me over to do a couple showcases, some for BBC Radio and also some live stuff – I played at Ronnie Scott's in London and the Borderline in London – and I was sort of traveling back and forth quite a bit, and then just through a certain set of circumstances basically I realized that actually relocating to London for a while would be a good idea.  To be there and with my management team, with the radio promotion team, with the label would get them fired up even more.  It was a career move and also just an adventure.  The thing is, it took a while for this to even get off the ground, or to even get started to get off the ground.  There's so much.  I would wait around for a long time for the radio promotion team to call me up and say, "We have another showcase."  A month would go by and I'd hear nothing.
MUSICIAN COACHING:
What were you doing in the meantime?
JJA:
I booked my own tours in England.  I put together my own backing band there.  I got busy.  All the while I was still writing music for television and commercials for here in the U.S., just from there.  These days you just e-mail the track in.  So I was keeping busy, but on the artist side, it was this great thing, because here was this label, and there was a promotion team and a management team and they were definitely excited about it, but it was also like starting over.  No one really knew me over there.  Fortunately I did fall in with a lot of good people, especially the musicians I met over there.  I was able to put together an amazing band.  I did the same thing over there that I did over here. I played at universities, I played at clubs, and I had a little bit of tour support, not a lot.  I tried to make it so it was at least a breaking even venture looking towards building towards a money-making venture.
MUSICIAN COACHING:
This was done on your own with the occasional backing from your new team?
JJA:
My management team wanted nothing to do with booking of clubs and universities and anything like that.  To be fair, my manager was always bringing booking agents down, and had the single taken off, we would've easily gotten a booking agent.  But because there was no booking agent, who's going to do it?  Me.  I know that it's a mistake not to be playing.  If I'm just waiting for my single to show up on the radio, I want to be playing and I want to be getting the word out.  And I was able to do that.  Of course I would've loved for my record to take off and the single to be a big success, but just because it didn't doesn't mean I didn't get to do some amazing things. 
MUSICIAN COACHING:
You made the best of the situation.
JJA:
It wasn't the intended outcome. But you can't control the outcome.  What did I do?  Once I knew this record was dead, I immediately went into the studio with Steven Lironi and recorded the "Black and White Matinee" LP.  I didn't wait.  What am I going to do, sit there and lick my wounds?  Once I got off my ass and quit feeling sorry for myself, it ended up being great.  I made one of my favorite recordings I've made.  It wasn't a losing situation. It was actually a great situation in the end.
MUSICIAN COACHING:
What would you do differently if you knew then what you know now?
JJA:
There are a lot of things. I would worry a lot less about ego-related things:  how many people are in the audience on any given night; what bad review said what about my album; etc.  I definitely have a thick skin, but if I could've I would've developed it much sooner.  Hopefully someone will read this and realize that's not the stuff that matters.  The stuff that matters is the creativity, the art, the songs, the recordings, the shows – that's what's important.  The rest is just all the stuff that happens to go along with it.
———-
If you want to check out JJ's music or are in need of a gifted producer please check him out at JJ Appleton.
***Editor's note – since this interview was conducted JJ has partnered with a huge music firm in NYC Called JSM Music and begun writing songs with many different pop acts including Kesha.***