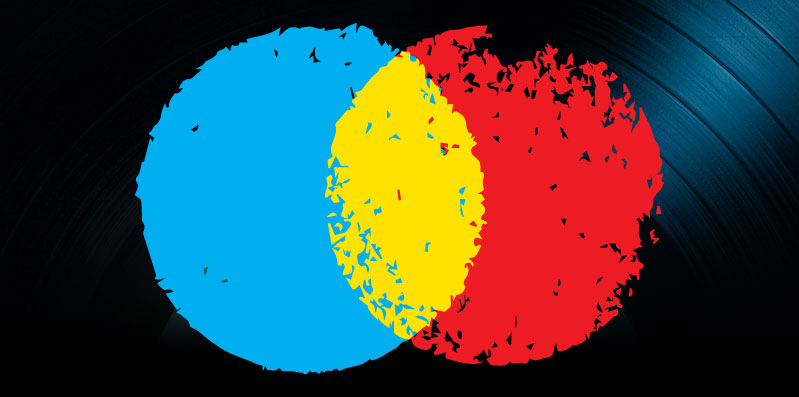 Choosing a Digital Music Distributor
Steve Corn is the CEO and co-founder of BFM Digital, an independent music company specializing in digital distribution, marketing and promotions. A graduate of Berklee College of Music, where he studied jazz piano and composition, he got his start in the business as a film composer and performing musician. His company Corn Music Services, Inc. pioneered the licensing of master recordings, sound effects and images to global mobile providers and was one of the first companies to work with ringtones, ringbacks and wallpaper on mobile devices. Through that company, he provided consulting and licensing services for clients like Universal Studios, Fox Interactive and MySpace. During his diverse career, Steve has also worked as a music distributor, new media and licensor, as Executive Vice President of Licensemusic.com, the first all-inclusive online music licensing service. Additionally, he was Vice President and General Manager of Megatrax Production Music, a production music library that worked with many major entertainment companies worldwide. Prior to founding BFM Digital, he worked for many years at LIVE Entertainment (now Artisan Entertainment), where he was responsible for negotiating soundtrack deals and managing the publishing rights for both theatrical and home video releases. He has over two decades of business and management experience in music supervision and media licensing.
I recently got to talk to Steve about his experience in the industry and how BFM Digital and its competitors help musicians navigate the digital music landscape. He also shared some insight about how artists can go about choosing the distribution partner that is right for them.
Musician Coaching:
Thanks so much for taking the time to talk, Steve. How did you get into the music business, and what led you to start BFM Digital?
SC:
I am a former self-unemployed film composer. I went to Berklee College of music, then moved out to L.A. and basically did every music odd job any musician could do to support themselves. I was very proud that I was making my living entirely in music until I had my first baby. I was a keyboardist, programmer, player and worked with MIDI before there even really was MIDI. Because I needed to earn a living, I had to understand exactly how the money flows. I took Deep Throat's advice to heart and followed the money, which was in some of these digital elements.
Eventually, I found myself on the licensing side of things, both as a licensor and a licensee. I was VP and general manager of one of the largest indie music production libraries – Megatrax – as well as running the music department for a small film company called Live Entertainment. I've seen your background, and I think you and I probably have some of the most diverse backgrounds. You might rival me in the number of roles you've had.
I started BFM after spending a couple years with the first – and I still think the best – music licensing company, which was Licensemusic.com. I was their EVP. It was definitely a company too early for its time. Shortly after I left that company, I engaged in what I call "forced entrepreneurship." I got involved with ringtone licensing on the masters side. I had a good friend – Steven Weber – who is my co-founder and partner at BFM Digital. He made a good living from it for about 14 years setting up international licensing deals for domestic  indie labels and vice versa – bringing indie labels into the U.S.
Just about the time iTunes started, post-Napster, his business was suffering, because CDs were tanking, and licensing CDs and albums was a dying industry. So, he had the label relations, I had the dot-com experience, and he and I decided to found BFM Digital. The original name of the company was "Big Fish Media." While that name is gone, the guiding principle remains:  "big fish, small pond." We played the classic chicken-and-the-egg situation:  How do you get distribution deals with iTunes, Rhapsody, etc. without the content, and how do you get the content without the deals. We did both simultaneously. I naively thought back then – eight years ago – that 50,000 tracks would be the goal of a good distributor. But now we have close to 250,000 tracks, and we're still considered boutique.
Musician Coaching:
I never understand how the aggregators that have continued to grow, whose initial battle cry was, "We're specialty. We're boutique. We'll take care of your music and your rights and be able to give you attention," work. I've watched the shift and seen these companies become large, with catalogs that are often larger than some of the major labels. I don't fully understand how they have the bandwidth to take care of anything beyond shooting the content out to the distributors.
SC:
That's essentially what's happening with some of the companies that started as boutique companies now. Yet, they still have the "partnership" model – the revenue share (rev-share) model. And this is wonderful if you're aligned with the artist:  If they win, you win and vice versa.
Musician Coaching:
Having skin in the game motivates people, for sure.
SC:
Exactly. And I'm not sure how some of them justify a rev-share model when they're, for the most part, as much about mass-produced distribution as TuneCore is. I don't see a way they can provide the level of service they started out offering and still profess to offer when everything is dashboard operated, and it's very difficult to get a brainstorming session with your label representative. As an example, people who sign up for TuneCore – or CD Baby, who has a similar mindset even though they combine a set up fee with a reduced rev share – know the company is not professing to be a company dedicated to getting your message out. They admit to doing things the way they do them, charging a fee for it and that's that, for better or worse. Some of these other "full-service" companies are in somewhat of a downward spiral in their rev share percentages in order to keep them more competitive, when in reality they aren't offering the services they advertise, even if they really do want to offer these services.
We've always had the philosophy from Day One that we're going to curate the content we represent in the manner of a true distributor. And by the way, if you noticed, in a recent blog entry, I felt obligated to clarify the use of the word "aggregator" vs. the use of the word "distributor." Because, I do believe TuneCore is much more of an aggregator model. When I think of the distributor model, I think of in terms of companies that use old-fashioned business models that would develop spiff programs, sales programs and help you try to promote, package and place your content with PAP (price and positioning). Placing is so important, now more than ever before. And I'm not even talking about discounting; I'm talking about holding the price point. A distributor is the proactive partner of a label in working with retail outlets. An aggregator is someone who accumulates content. TuneCore is an aggregation model, and they charge a fee.
When I look at myself and some of my competitors, we all profess to be a distributor model in which we offer a true partnership-level interaction. However, you're absolutely right:  When you now have a combined catalog of something close to four or five million tracks – and if I'm wrong, I apologize to them – there's no way that can be done using a true distributor model.
At BFM, we've always been selective about the people we represent. And I'm not saying we represent the world's greatest art in the music industry, because we represent stuff that sells that I'm still mystified as to why it sells. But we work with our partners. We are available to brainstorm, and we do a lot of active strategizing. We're not dashboard oriented. We're people oriented.
Musician Coaching:
Obviously, as a guy with a licensing background, I'm going to guess you guys have an in-house licensing department. And you've already talked about PAP – price and positioning. If you're an artist shopping around for a distribution deal, wondering if there's a rev-share model that would make sense for you, what are the qualities and services you should be looking for in a potential partner?
SC:
Actually, I think that's the wrong approach. You shouldn't be looking for the services, because when you put the services down on a piece of paper, they can all appear generic. I think the two things you're most shopping for when you're trying to partner up with a distributor – and this also applies to when you're trying to decide if you want to go the TuneCore route or some other route – is, first, the access to knowledge. So, in the case of my company, you're looking for access to my information and my track record of ten years of being in the digital music business, the information of having made every single mistake a distributor can make so you don't have to. So, you're looking for access to that knowledge and then a company that can help tell your story. If you feel it's important to get your product either featured, placed or if you want to submit it to specific programs – for example, Amazon will have a "Genre of the Month" program, etc. – you also need a distributor who can help get your story told, which is about who you are, what your release is and why anyone should care about it. And how the distributor does that is not as important as whether or not they can do that. The methodology can vary greatly. The success of what they do is the true measure.
I like to joke that in the beginning, we didn't have a dashboard-type technology at BFM, because, quite frankly, we couldn't afford it. We were completely bootstrapped and self financed. And now we choose not to have one, because we don't like the concept. I don't want people uploading and clicking a check box; that can be done through a spreadsheet. I want people to say something a little different about the process.
I'll give you a real-life example. There's a well-known artist from the 60's and we released his first U.S. album in 20-25 years last month. He's been recording in Germany – where he's really big – all throughout the '80s and '90s. He has a catalog of 16 albums, and we've been discussing how to release that catalog. Of course, we're going to put the albums up as they are. But he's looking for ways to release his catalog that really preserve his legacy and his career. He was thinking about coming up with different compilations or different periods, in a similar way to how The Beatles put out their Red and Blue albums from the '60s.  He's looking for something that can capture the same kind of developmental art throughout his career. And he's a digital novice. He doesn't know what's available and what's possible. And we're looking at his catalog and trying to figure out what's going to be best for him, his career, his wishes.
We do that for artists of all ilks, not just for someone of his stature. You also might have an artist that has an album where half of its done, he has a video for one single, and he's coming to us saying, "What should I do? Should I release a single or an EP? Should I wait until the album's done? Should I put out a video?" If an artist has management or PR, we're just another part of the advisory team. We help them decide how to put out their music in a way that makes the best sense. We also look at timing scheduled – what's needed for a promotion on iTunes, what's coming up in three months on Amazon, whether Rhapsody is doing a special feature, etc.? In that respect, we really earn our percentage. If a project succeeds, we succeed. And if it doesn't, it's usually no fault of anyone's in particular. It's the risk we're willing to take.
Musician Coaching:
You guys are a little different from a lot of your competitors, because you curate. You don't accept everyone who knocks on your door. If I put myself in the mind of an aspiring musician in the beginning phases of my career, and I'm just trying to figure things out, my questions for a distributor are probably going to be, "This is who I am, this is what I do. Can you get me these deals on Amazon and iTunes? And is there any point in going to the distributors that represent less than five-percent of the marketplace? What kind of in-house services do you have that are going to support the efforts I'm already making in terms of licensing, etc.?" Obviously, getting guidance on questions about whether they go physical or digital is going to be a given for artists coming to a company like yours. But, I think my question, if I were an artist especially, would be about the rest of the support that is available to me.
SC:
There are so many moving parts to that equation. If you're a completely unknown artist with your first release, and you have no gigging plans and nothing scheduled, then we have to figure out how hard you're going to work. We don't work with artists that give us an album and say, "Go ahead and break me. And, by the way, only keep your 20 percent." Because, let's face it – labels get 80 or 90 percent, because they're spending money and they're – arguably – earning their keep. I'm not going to break an artist for 20 percent. That flips the model, and there's no reason for that.
If an artist is willing to work hard, I'm willing to match their effort. So, if they have the right market drivers, then we can tell them what services might be amenable to featuring them. If they have the right kind of song that might have a place or opportunity in TV, film or commercials, we can present that option. But as you know, you can't count on a licensing placement to break your career.
Musician Coaching:
Of course not.
SC:
Everything we do has to be considered complimentary to what an artist does. It doesn't mean an artist has to have management, PR, a booking agent, touring or a gigantic team. We work with some artists that are incredible DIY people, but they prefer to go with us because they want us to put together their one-sheets presented to service or they want our advice on release schedules. Even if they're doing a short, one-week tour in, let's say, Italy, we'll pick up the phone and call the services in Italy and see if we can do an in-house.
All the services that we offer come down to the same generic categories: marketing; promotion; design; copywriting; social media. Everyone that has a rev share model claims to have these types of services. And we have everything everyone else has. It's how you apply it that makes the difference. Many of our competitors apply it through a dashboard of widgets and services that give you great access but still force you to do it all yourself. I don't quite understand that mentality. If you're going to do that, then don't profess to be a partner, because people can find that on their own.
It may sound anachronistic, but we don't have a dashboard to go and create a widget. We have partnerships with companies that create widgets, or we can help you create the widget yourself.
Musician Coaching:
The one thing I know because I've come from the label system and have done both coaching and freelance product management is that I've never seen a widget break an artist, ever.
SC:
Yes. That's probably one of the most apt statements I've ever heard. Yet, they're so cool, you need them.
Musician Coaching:
They're helpful. You don't want to make it more difficult for anybody to absorb your music and your message, but I have yet to hear the conversation:
"How did you get to the top, Lady Gaga?"
"I had an email widget."
That's just not going to happen.
SC:
That's really true.
But that's an excellent point, even though there are some great services out there. Last night I was looking over the panels for NARM, and I was making some comments. One of the panels was on outsourcing as an artist or a label. The tools available out there are so amazing.
Sometimes, we're hired just to coordinate all these tools. An artist might come to us and say, "I really love Onesheet.com," or "I really love FanBridge. But I don't have the time to manage it." We offer such coordination services – and that usually involves a modest fee if there's a time commitment. But a lot of times, we're that fifth band member whose role it is to manage all the band's social media and online presence. We do have a whole suite of label services if someone needs it. We can push radio, write copy, do design, create and modify and update social media, create marketing programs. We can do any and all or none of the above.
It's kind of laughable now, but we spent six months designing pre-built marketing packages when we launched our marketing department a couple years ago – silver, gold and platinum levels. We've only sold one of those, because every package had to be customized.
Musician Coaching: 
Speaking to your earlier point, I think digital technology has put a lot of people in business in musician and label services. And it has made them think they can templatize something that by its nature defies being shoved into a box. I appreciate how difficult it is to scale a company like that. But I think it's problematic to think the same suite of services are going to apply to one artist and also the next. I've seen that play out many times, and I'm glad to hear that it's more a la carte for you guys now.
SC:
You touched on scalability, which is a really interesting point to me. In my recent blog entry about the IODA/Orchard merger, I talked about what some might consider to be the benefits of scaling up two large companies into one larger company. Often times when that happens in any industry, the larger company might have additional buying power to get better rates and pass on the savings. I think Big Lots or Wal-Mart operate on that philosophy.
But in the music industry, scalability only benefits the VC investors. It doesn't benefit the labels. That's because there is a general tendency for all the digital services to make their deals as uniform as possible. So, the rates that a companies like, for example, The Orchard and IODA are getting from iTunes, Rhapsody, Spotify are the same rates we're getting. And they already have ten times as many tracks as we have. Having 20 times as many tracks isn't going to help them get a better rate. Sometimes they have a better advance or setup fee, but then they get into the realm of the Majors. And, I just read that Weird Al is suing Sony. One of the claims is that they didn't pay him his pro-rated share of advances they got from different services. Getting advances or set up fees isn't actually a benefit to the labels. Being larger – and scaling higher – doesn't create any efficiencies or benefits to labels.
Shortly after the merger between IODA and The Orchard recently, it was announced that both companies were laying off people. I'm paraphrasing this, but they said they were reducing the number of staff in order to provide more efficient client services. That doesn't quite make sense to me:  Fewer people, better service? It doesn't add up.
Musician Coaching:
I think you're right. When big money becomes involved with art, you cease looking at songs as songs. You start looking at them as pieces of copyright that you can trade on. I think if you put yourself as the gatekeeper between artists having access to rights like that, the potential breakage becomes the benefit of the gatekeeper and not the people standing in front of the gate.
SC:
And to be honest, as a company that has larger numbers than most of my labels, I tend to benefit from Spotify as a whole a little bit better than any individual label. But on the other hand, we are still on the same side of the table as our labels.
I may have disagreements with the flat-fee model. And honestly, I think a lot of TuneCore's public standing seems to be in support of indie artists, when in fact, it's quite arguable that they make way more money on most of their releases than the artist does. But at least they don't profess to offer something they're not offering.
It really does come down to the fact that if you're in the music business, you need to spend a little money to make a little money. You should subscribe to Billboard. There is $200 per year that you're not necessarily going to recoup, but it's okay to spend some money. There are some things you have to invest in. It's just that if you have certain needs in your digital distribution that you want your distributor to meet, you have to be very careful you're making the right investments, because you could be penny wise and pound foolish.
Musician Coaching:
When do you advise someone to go after a distribution partner vs. a flat-fee model?
SC:
Probably one of the best examples of that would be this guitarist that I tried to sign and didn't – a very well-known guitarist. I met him a few years ago at Midem. He just happened to be invited to a dinner I was part of, and I was sitting across the table from him in my "I'm not worthy" mode. I'm in Valley Village, Studio City in California. And he lives very close by. We had an earnest talk about using us vs. TuneCore. He said, "Hey listen, I have my fan base. I put out anything, and everybody that wants to buy it will know it's available and come buy it. I don't need anybody to tell my story." He has a rabid fan base, and he doesn't need me to come up with promotional features. He'll get features. Even if he doesn't, his fans know where to find him.
Musician Coaching:
Oh, I know what you mean. I was the A&R guy for Dream Theater. That just involved saying, "Sounds like the last one. The same 250,000 people will buy this one too."
SC:
Exactly. For him, the argument to have a rev-share model wasn't quite as compelling as it might be to most people. If I flip back to that '60's artist, who also has a fan base, but that's a slightly different story. His fan base is not digital. They may not even be online or may just be getting online. And he is the type of guy that needs an active digital partner. If he went to TuneCore, he would not have his story told and would probably not be as discoverable.
So, you have two legacy, prominent artists. With one, there's a great case for a flat fee, the other a great case for a rev share. I would say there's a time and place for everything. Unfortunately, most artists and labels who are releasing material really do need help in deciding how to release it and how to get their message out. And those people really aren't well served by a flat-fee model.
Unfortunately, we can't service hundreds of thousands of artists like TuneCore or CD Baby. That's why we're selective. And when artists come to us, we have to like the music and figure out if we can be of service to them. Usually, when it comes to us vs. another rev-share model like IODA, etc., then the selling proposition becomes "access," "brain trust," "past successes," etc. When it's compared against a flat-fee model, it's usually about what someone needs. And sometimes they don't need us. And that's okay, because there's room for all of us in the digital landscape.
To learn more about Steve Corn and how his company works with artists, check out the BFM Digital website.