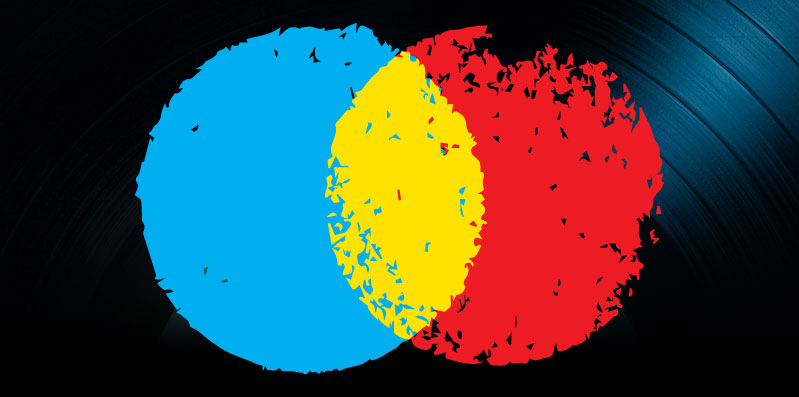 Getting an Artist Endorsement Deal
Jennifer Farmer handles Artist Relations and Marketing at Daisy Rock Girl Guitars. Daisy Rock Guitars (DRG) are endorsed by major artists such as The Bangles, Queen of Rockabilly, Wanda Jackson and Sugarland bassist Annie Clements. Jennifer got her start in the music industry when she landed an internship with From the Future Management's Larry Little, who further fueled her interest in the business side of the music industry. While attending school for Music Business, she did an internship at Interscope Records, which gave her a taste of the environment at a major record label. She went on to work as an assistant for Yoshiki, a Japanese superstar and founder of Extasy Recording Studios and Extasy Records. She has worked in radio promotion and also handled Promotions and Marketing for L.A. music venue Safari Sam's.
Jennifer sat down with me recently to talk about how she found her way into the music industry, which qualities she looks for in a DRG endorsee and some tips for artists that want to get the attention of decision makers in the music industry.
Musician Coaching:
Thanks so much for talking to me, Jennifer. First of all, how did you get into the music business?
JF:
It wasn't really anything I tried to do or that I even knew existed growing up. I'm originally from Texas, and I moved out to L.A. when I was 18 to go to acting school. I did that for a year, and after that, I decided it just wasn't anything I wanted to be around or be a part of. I'm not really a "center of attention" type of person. I don't really like to be the person that people are throwing a party for; I like to be the person throwing the party, and the one that is making things happen.
I got accepted to the second year acting program,  but I was kind of miserable thinking about going back, because I realized it just didn't fit my personality to be involved in that scene at that point in my life. Over that summer, I realized that all the people I had been meeting were musicians, and all the things I was doing were music related, so I took it as a sign.  My boyfriend [at the time] was in a band, and he started telling me about the music business side of things, which I'd never really thought twice about. He introduced me to his manager, Larry Little, who had a company called "From the Future Management. He was managing The Killers and a lot of other really cool bands. He let me intern with him over that summer and taught me some basic things about what to expect and the different types of roles you could play in the business – management, A&R and other titles I never knew existed.
After interning with Larry, I decided to go to MI's Music Business program, because it was a short and sweet six-month trade school program, and I wanted to learn what I needed to know and get out there and start working and meeting people. I did that and interned for Interscope Records while I was there. Once I graduated from MI, I got a job at a radio promotion company, which wasn't really my thing. You almost had to lie to people, and I just am not very good at that. I don't like to tell people they're good when I don't think they are.
From there, I worked as a personal assistant and studio coordinator for Japanese megastar Yoshiki in his studio Extasy Recording North. I would book sessions. Even though they were private sessions with just him, I still got the experience I needed to handle that aspect of the industry:  coordinating artists flying in and out, getting them where they needed to be on time, traveling with him and learning about his needs as an artist. I met a lot of interesting people, and he and I are still really close friends to this day.
I also worked for Suicide Girls for a brief period. I did a lot of their music-related things:  online and social media contests, as well as their radio show on Indie 103. From there, I went to Safari Sam's to handle Promotions and Marketing, which is probably the job that had the most influence on where I am today. That opened my eyes to what I really wanted to do, which is to work directly with artists and bands.
Musician Coaching:
A lot of people think artist relations people just wander around handing out free instruments. Of course with any job that sounds so sexy, there's a giant "but …" Is your job really just to hang a Daisy Rock guitar on anyone that fits the demographic and will be highly visible?
JF:
Yes and no. We're in a unique position because we're the only girl-guitar company. We don't discriminate against men, but at the same time, we don't necessarily seek them out for endorsements. If they come to us, we'll work with them, but our primary mission is to do whatever it takes to get more females playing guitar.
Musician Coaching:
I didn't know that. Do you endorse any men?
JF:
We do endorse some men in smaller bands. We don't really do a lot of exclusive endorsements deals [with anyone] except fairly large artists. That being said, we have worked with some guys that have our guitars but don't necessarily exclusively play DRG:  Robert Smith; Lou Barlow from Dinosaur Jr.; the Butthole Surfers; Dan Palmer of Death by Stereo, etc.
Musician Coaching:
Who are some of your women flagship endorsees?
JF:
We make a signature series for The Bangles, which you can see Vicki Peterson playing on stage. Also, while we don't market or sell it, we make a signature guitar for Wanda Jackson, the Queen of Rockabilly who has played with Elvis and just recorded an album with Jack White. We've done some custom work for Annie Clements, the bassist for Sugarland, and Lisa Loeb, as well. We work with a lot of really cool indie artists, including Annie Hardy of Giant Drag and a ton of Disney/Nickelodeon artists like Miley Cyrus. If a female plays guitar or bass, chances are we have probably worked with them at one point or another.
Musician Coaching:
What does an artist have to do to get endorsed by Daisy Rock?
JF:
Our model differs slightly from the artist relation models of larger guitar companies. Most of the time with them you have to have proven sales, certain amount of press and publicity, etc.. But as I was saying before, because we're the only girl-guitar company our attitude about endorsements has to be slightly different. Tish Ciravolo, the President and Founder of Daisy Rock Girl Guitars, said that her dream was that every girl who wants to play guitar is welcomed and inspired to do so. Basically, to get endorsed by us, as is the case with most companies, an artist has to send in an EPK or press kit to be reviewed. Once we've checked out their music and promo materials, there are various levels of endorsement and sponsorship that we can offer depending on some pretty standard factors such as ability and where they're at in their career as an artist. But we try to work out mutually beneficial deals with everyone we can. We're not a record label, so we try not to be the people that say, "you suck," because there are so many different styles of playing and genres of music out there that we can and do work with.
Musician Coaching:
What's the lowest level? Surely everyone who writes you doesn't get a free guitar in the mail.
JF:
No, we definitely don't give free guitars to everybody! Regardless, I do think it's a great marketing tool to put guitars in more people's hands and encourage them to play our guitars.
Musician Coaching:
Can you give any advice to people who are seeking endorsements with Daisy Rock or any guitar company? What do you look for in an artist?
JF:
I think with any company you're seeking an endorsement from, they're going to want to know how established you are as an artist, whether you have a lot of press, you're on a tour with a major band, just got signed to a record label or are you're working with a really prestigious manager, etc. I think it's important to know what makes an artist interesting and whether they're going somewhere or are willing to put in the time and effort to get there. Of course, there is also the personal side. I think most people in my position got where they are because they're passionate about what they do and just generally love music. If an artist submits to me, and I fall in love with the music, I'm going to want to take that person under my wing and work with them, even if they're just starting. We're smaller than most companies, so I can usually listen to everything that crosses my path. And if I find someone who I really like that isn't necessarily well known or established, I'll still be receptive to it.
Musician Coaching:
What about the actual contact itself? I'm sure if you're dealing with musicians you get the same insane emails I get. What are some things artists should – or should not – do when contacting you?
JF:
I was just talking to somebody about this the other day. There are a couple things I find off- putting. First off, too much follow-up. I wear a lot of different hats here, so contrary to popular belief, I'm not just sitting at my desk all day just sifting through emails from people seeking endorsements. I have a million other things to do, including meetings and shows – which takes me away from the office a lot – and contests/promotions, donations, social media, etc. I usually get to go through submissions around once a month. I'll sit down one day and listen to everything that has been sent to me. I find it kind of irritating if people submit and then ask if I got it the very next day. Yes, I probably got it. But no, I haven't listened yet!  It's not that I don't want to or don't care – and trust me, I hate not being responsive; I just have to delegate my time accordingly.  I think some follow-up is good. But I would say too much is a bad thing. I like persistence and to see that people are willing to put in the effort and work to make their careers happen, but I think sometimes artists don't realize that excessive follow-up is unattractive. Secondly, very lengthy emails are irritating. People who send a novel-length email that tells everything they've ever done, every club they've ever played and every person they know and have met make my eyes glaze over, and it makes me not want to read the email.
Musician Coaching:
Are there specific artist accomplishments that are more important than others in your eyes?
JF:
I like to see reviews/press and things of that nature. I like to see what other people are saying about the artist (even if I don't always agree). If you had an article in Spin or Rolling Stone, headlined Coachella or toured with Lady Gaga, that's obviously going to be pretty impressive to somebody, especially if you're looking for an endorsement. I also personally like to see what people's influences are, where they're coming from, what their goals are, who they've worked with, etc.
Musician Coaching:
What about the format of the music? Do you prefer links over mp3s?
JF:
Yes. I like someone to say, "Here's my Facebook, here's my website, or here's a place you can go to listen to ten different songs," instead of sending a single mp3. Related to that and going back to your previous question about what we're looking for with endorsements, I think online presence is really important these days. If you go to an artist's Facebook page, and they have only three people following them, it doesn't look good. The web makes everything so accessible, and you can get fans so easily if you put in the effort. It's impressive when bands – especially smaller bands – have a lot of people following them online and have accomplished some amount of success on their own. These days, people – especially labels – want to see that a band is already established before considering working with them. It's a very different model in the Digital Age.
Musician Coaching:
Clearly, ideally when a company works with an artist, it should be a mutually-beneficial arrangement. When working with an instrument company, how can a musician prove him/herself to be a good marketing partner? And do you have specific examples of relationships you've had with artists that have been mutually beneficial?
JF:
By playing our instruments all the time! No, but really, we do a lot of work with Disney and Nickelodeon type artists – younger girls who are on TV. So, I think any time an artist with a strong following that plays our instruments or can use our product in a video or photo to represent us, that's great exposure, especially being a smaller company. For example, Annie from Sugarland got her new media guy to make a video of her on tour talking about the custom steampunk bass we made for her for their last tour. She made us a video of her talking about all the features of the bass and everything she loved about it and about Daisy Rock. And then there was video of her playing it on stage in front of 50,000 people. She got a very cool one-of-a-kind custom made bass, and we got a video we could use as a marketing tool, so it was mutually beneficial.
Musician Coaching:
You've done a lot of different gigs in marketing and promotion, and now you're doing some artist representation. Do you have any general words of advice for people trying to make a career for themselves in the music industry?
JF:
I think my advice would be to just meet as many people as you can and try to make your relationships matter, because there's certainly no training school that can teach you everything you need to know about the music industry. Find a mentor. Listen to people and absorb something from everyone. I think one of the reasons I've been able to get to where I am today (and I still have a lot to learn…..because I certainly don't know everything!)  is because I have always kept in contact with the people I met. In the beginning, if I went to a show, I would meet the bands and managers and I would always try to remember their names and what they did. I guess you could say I'm a serial networker in a sense. And when I go home, I'll add them on Facebook or whatever site is relevant so we can keep in touch. I guess sometimes that can be creepy, but If it's in a professional, business-related way, I think it's good. I think that's been a helpful tool for me – paying attention to what people say, the jobs they've held and the people they know. Then if I meet someone in a band and recognize a name of someone that they have worked with, it gives us a connection. It's like putting a big puzzle together.
Musician Coaching:
Familiarity is a really important thing when you're vouched for just by who you know.
JF:
Yes, and I think it's been really helpful that I also love music, seek out new stuff whenever I can, talk to people, ask questions, pay attention to the new, the up and coming and shifts in scenes and the industry. We had an artist come in the other day – she played bass in Babes in Toyland. I was talking to her about music, and she was surprised that I knew some pretty obscure bands she was talking about, and therefore it led to a pretty interesting conversation where I learned some things that I hadn't or wouldn't have learned about otherwise. It's about having that connection with people. Knowing music, understanding the "scenes" and a band's influences and where they came from can give you exactly that. Finding a niche that way has worked for me. I can talk to a variety of people about a lot of different things in music because I listen and pay attention to people, no matter how big/small they are or what they've done. You never know what someone will do one day or when you might cross paths again. Also, as cliché as it sounds, I think that being humble and making yourself accessible is important if you want to be in this business.
To learn more about Jennifer Farmer and her company, visit the Daisy Rock Guitars website.