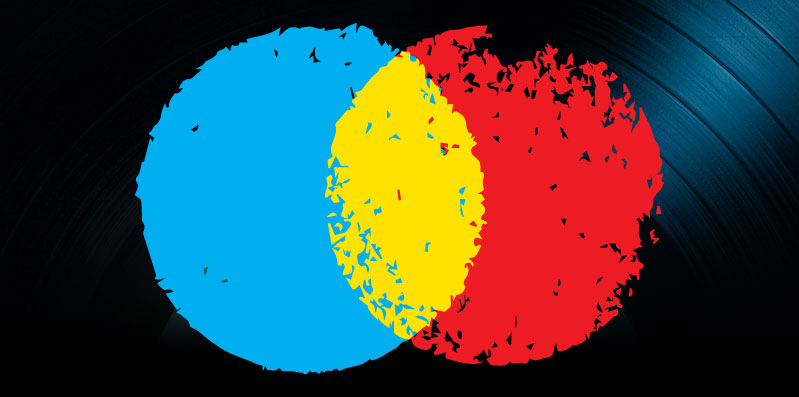 Ben Goldman is an Artists and Repertoire veteran of the music industry with over 20 years' experience at the helm of A&R at Epic and Columbia Records, both divisions of Sony Entertainment. Throughout his career, Ben has shown himself to be a forerunner of music industry initiatives, bridging the gap between music and television, building multi-platinum, global success stories, and running his own independent music labels. Most recently, Ben acted as President, Music & Publishing, for Votiv Entertainment, securing worldwide distribution deals with Caroline/Universal and a worldwide publishing administration deal with Downtown Music Publishing. Prior to that, Ben founded Blackledge Music, negotiating worldwide distribution for all artists with Atlantic Records. Over the course of his career, Ben has signed, recorded, and developed artists who collectively sold over 18 million records, resulting in 11 Grammy Awards/Nominations. Ben is now on staff at Music Consultant. Some of the artists he has worked with and developed include Ben Folds Five, The Fray, Sara Bareilles, Fuel, Matisyahu, Los Lonely Boys, Howie Day and Chevelle.
Ben talked about how A&R has changed since he first started in the music business. He also revealed some of the qualities he looks for in great bands and shared advice for artists looking to get the attention of creative partners in the current industry.
Music Consultant:
Thanks for taking some time to talk, Ben. How did you get into the music industry?
BG:
I was lucky enough to get an internship at Epic Records in the early '90s, about six months after I graduated from Syracuse University. They stuck me in a cubicle and gave me a boom box with headphones and some cassettes to listen to. That's how it all started.
Music Consultant:
And you just rose through the ranks at Sony?
BG:
Yes. After a couple of months of reviewing tapes, and them realizing I knew what I was talking about taste wise, they started to trust me. So, they started giving me more responsibilities. My first official project was putting together the first Cheap Trick Greatest Hits album. It was awesome. It was my first foray into the studio. I was lucky enough to have great people who mentored me, like Michael Goldstone and Michael Caplan. I went from there and got to work with some really great artists.
Music Consultant:
Label culture is a highly-competitive and infamously-political environment. How did you survive that?
BG:
In the beginning, I was making so little money that I think I just flew under the radar. They didn't want to give me a raise, because I hadn't signed anything, but they also weren't going to fire me, because I was only making $30,000 per year. I think they thought, "He helps us out, and he's a good guy."
Then, I got my first shot at A&R'ing a record with a band called Eve's Plum. I A&R'ed their second record for a label called 550 Music that Polly Anthony started. She was awesome and very nurturing. She gave me the opportunity to work on this record, which was my entry into the A&R world.
And from there, I signed my first artist, Ben Folds Five. I'd like to say that was all me, but it was a joint effort by the entire company. I heard their record, and I flipped out. It was all a go from there. Everyone got on board. Polly and I flew out to North Carolina, and next thing we knew, we were in a heated war with Elektra. And we got him. To this day, I consider it to be one of my best signings.
Music Consultant:
And you worked with Sara Bareilles, The Fray and signed Chevelle and Fuel, Matisyahu and so many others. And suddenly you made enough money to be worth firing.
BG:
When people ask me how I stayed there for so long, I say it was because I had a hit every contract cycle. Each hit got me another three years.
Music Consultant:
Michael Goldstone was famous for saying, "I had Rage Against the Machine and Pearl Jam, so I knew I had another three years." And you'd think if you signed two huge genre-defining artists like that, you'd have a career for life, but that wasn't always the case.
BG:
Well, and that's the music business: "What have you done for me lately?" I think it's the same now as it was back then. But, I worked at a company where the boss and people in the company were nurturing and supportive, so I can't really complain.
Music Consultant:
A lot of artists don't realize there's a hole in the A&R process. Most people think that someone shows up with a checkbook and lets them make the record they want to make. Can you explain what the job really entails? Because, I think that is lost on a lot of people.
BG:
I think it's probably a lost art at this point. For me, A&R'ing was finding something in an artist and working with them, side-by-side with the producer, the studio and the songs. Some artists are more collaborative than others as far as allowing you into the world of songs. Even with an artist like Ben Folds, I was lucky that he would share with me what he was thinking about and what he was writing about. He would send me demos. So, I often got to be involved in the process of picking the songs, helping the artist decide what songs would be on the record and communicating with the producer. That is really what A&R is: Helping the artist cultivate their sound and what they want to get out of the recording. The other half is working with the record company so you can see that vision through.
Music Consultant:
My experience when I was working in A&R was that being a good cheerleader was also helpful. In other words, you signed something and then made sure everyone in the company knew it and knew about it.
BG:
That's true. I used to say, "A&R is 50-percent personality." If you were working at a record company and no one was listening to you, and you didn't know how to motivate and be a cheerleader, it would be a problem, even if you had a great artist.
Luckily, I was there for a long time, knew a lot of people and knew what made people tick.
Music Consultant:
And you were at Sony from 1990-2008. What did you do next?
BG:
There was a change in regime at the company. There were often people asking me when I was going to start my own independent music and publishing company, and I decided that if I was ever going to try to do this on my own, I had to go for it. I went out and raised money and put together a business plan and was lucky enough to get a sales and distribution deal over at Atlantic. And I started an indie label called Blackledge Music at the end of 2008.
It was a great learning experience. Trial by fire. I did that for three years, and then I went to a company called Votiv in Seattle.
Music Consultant:
Tell me what A&R was like in the '90s and early 2000s and how it's changed over the years.
BG:
I was taught that A&R was going out to clubs around the country and around the world, speaking to lawyers and managers, publishing people and agents and independent artists that didn't have a major label deal and trying to sign new artists and cultivate them. This meant going to the studio with them, making the records and holding their hands.
I've observed that A&R today is very different. The Internet has opened up new opportunities. As an A&R person today, you often don't even need to go out to shows. You can just put on YouTube and find a live performance of an artist.
Music Consultant:
Do people ever go out anymore?
BG:
People do. But I think research and social media numbers are both a big part of A&R today. I still believe in the art of music and that if a band is great and has great songs, they will be signed. But there are so many analytics and numbers to look at now that you can really hedge your bets with artists. I don't think you were able to hedge your bet as much in the past. I'm not saying it's less creative now, but before, I think it was a little bit more of a crap shoot sometimes.
Music Consultant:
Well, the feedback is instantaneous online now. When someone releases something independently and it goes away quickly, that says something.
I can't imagine doing A&R now. When you and I came up in the system, you knew what kind of deal artists had, and labels would lead the way. People could speak very frankly about what artists were getting financially and otherwise. It was all about the advance and the percentage. I don't know how you did it in the later years: Publishers were getting involved; people were taking tour money and merch money; managers had production deals. How did you sort through that?
BG:
When I was doing deals at the end with my indie label, you just did deals for $30,000 instead of for hundreds of thousands. You learned how to make records for a lot less. A lot of the things we would sign when I was in the indie world were records that were already done and needed some A&R but not a full front-to-back deal. Today, unless you are working with a pure pop artist, where multiple songwriters and producers are involved, as an A&R person, you should have the chops to know how to make a record for very little money.
Music Consultant:
There are a lot of home studios now – not that all of them are of quality. But I'm sure that's brought the cost down significantly.
What did you look for when you signed an artist?
BG:
I wouldn't ever sign anything that I didn't want to go home and listen to on my own.
Music Consultant:
When I was working with Jason Jordan, he used to say that in order to sign something, he had to feel like he wanted to be in the band.
BG:
Well, I'm not a musician, so I can't say that. For me, it has always been about falling in love with a song. The best part was hearing some music, loving it enough to want to go see it live, and then having the live performance meet your expectations. That's the perfect storm. For the artists I have worked with and signed, the experience has been like that. And I also have to click with them personality wise. My relationship with the artists I have worked with hasn't always been rosy, but that's like any relationship. And it becomes adversarial sometimes when you talk about someone's personal life's work and what they believe in.
To be in A&R, you have to really be passionate about the work. It's really hard to sell something when you're not passionate about it, especially if you are working with an artist and have to sell it to a company. You are convincing the company to make a large financial commitment and a big work commitment. Using the marketing, promotion, A&R, digital, etc. resources at a record label is a big deal. Someone else could have that spot. There are only so many records that can be worked in a day, month or a year. You have to be really confident in yourself and really committed. If you waver at all, people can feel it.
In the early years, I didn't sign that many things. I was always so worried I would spread myself too thin.
Music Consultant:
Has there been a quality that all the artists you have signed have had that has drawn you to them?
BG:
For most of them, it has been about me connecting to the songs and the music. There is no magic. After that, it is about a good live performance and feeling like I can connect to them personally and that there is a mutual respect there. Also, all of the artists I have worked with have had good management that I have been able to connect with. They know what they are doing and, when I was with a label, they were good partners for both me and for the label.
Music Consultant:
And what mistakes have you seen artists making? Have you seen things happen that trashed careers and derailed artists?
BG:
Once in a while when I've worked with artists, the typical artist mistakes have cropped up. There have sometimes been alcohol and drug issues, but there have also been artists who have had some success and then have felt like they know what is best for them better than the people working with them do.
I don't knock any of those artists who have done really well on the first record and then say, "I did really well on the first record, so now I'm going to do what I need to do." Look at Ben Folds: He has a lifelong career, but will he ever have another Top 40 hit? He doesn't care. He is doing exactly what he wants to do, how he wants to do it, and he has people who care about the music he's making. I feel good about the fact that I was able to open up the door for him to be as creative as he wants to be. Having a hit like "Brick" helped allow him to do what he wanted to do with his music.
He is the type of artist who will always have an audience. Bands like Chevelle and Fuel still tour and have an audience. Are they still going to have hits at radio? Who knows? But they were able to do enough so now they can go out and play shows and sell out venues and make the music they want to make.
Music Consultant:
Do you have any general advice for artists trying to make it in the current industry?
BG:
Do what you love. Playing out, being great and sharing your music with the world is a big deal. Basic skills like great vocals and great songwriting still mean a lot, so you need to hone those.
You can always get better at what you're doing. As a songwriter, vocalist and musician and business person, you can always get better. If you have a passion for music, there is no better time than right now to go after it. Because of social media, you can reach so many people quickly and get instant feedback. That being said, the only way someone can properly evaluate an artist is to see them play, so your live show needs to be great.
Also, don't be afraid to be different. I personally look for things that are a little bit different. A lot of people are looking for something new and different.
At the end of the day, though, it's really about the vocals and the songwriting. That is the way it's been since the first person picked up a guitar and started singing.
Ben Goldman has joined Music Consultant to help artists make the records they want to make, connecting them with the best songwriters, producers and other creative partners. He will also be providing a weekly list of the music he believes is about to break via the Music Consultant blog, so stay tuned.