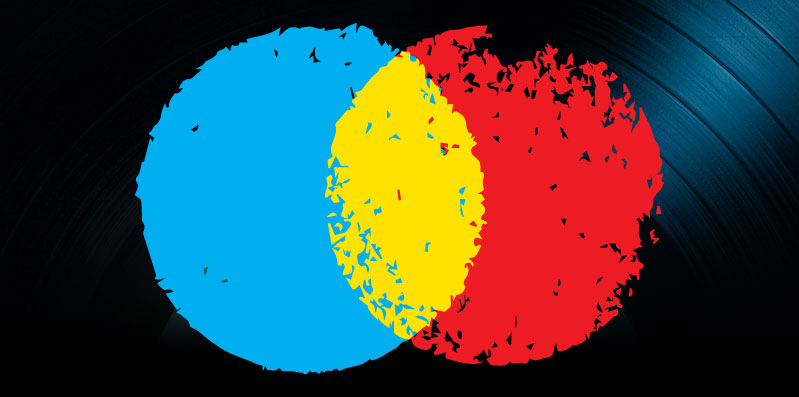 Music and Business with Rachael Sage
Rachael Sage is a singer, songwriter and record label owner.  She has toured the U.S. and Europe and has been pursuing music professionally for more than a decade.
Music Consultant
Tell me how you got into the music business.
RS:
I've been doing music as long as I could walk. I had a piano in my house, and my parents, who were both tone deaf ironically, were wonderfully encouraging despite their lack of musical interest. It was there, and I made friends with it from the time I was about two. I just started sounding everything out that I could possibly get my ears on. I started writing songs when I was about four, just playing melodies, and then words came as soon as I figured out that songwriting was essentially understanding what other people are saying and doing – and that's often of even greater interest than your own life. That's how I've approached songwriting ever since. That's kind of how fiction writers probably approach their craft as well. Everyone sort of assumes my songs are about myself because a lot of them are first person, but as a rule, I usually start from the perspective of other people around me; then I realize how similar we all are…
As far as the label, that is a much more recent evolution. I started when I was a couple years out of college, and I had absorbed a lot of the West Coast music scene. Prior to that, I'd just been your typical "triple threat" – dancer, singer, actress – growing up. I went on auditions, I did local theater, I was a ballerina. I loved to perform, and anytime anything was suggested to me as an opportunity performance wise, I just went after it; I had that drive. Business wise, I had an epiphany when I was out there at Stanford and realized the kind of music I found myself wanting to make in my 20's was a heck of a lot different than what I was doing in my teens, when it seemed like the doors were going to fling open if I wrote that extremely commercial Top 40 hit for myself or someone else, in terms of publishing.
Music Consultant
You were skewing towards writing for commercial success initially?
RS:
In my teens, definitely. It was really natural to me. It wasn't really a conscious choice. I just grew up listening to every format of radio and just being a typical kid in that sense of loving all types of music, listening to my parents' music, listening to classical, listening to the radio; but at the end of the day, I was writing really hooky poppy tunes that put me in that world a little bit more in terms of my headspace. And then when I went to college – it's sort of the cliché – but it was when I really figured out who I am and what my own leanings really were as far as what I wanted to say in my lyrics. I heard all kinds of great music on the West Coast like Ani DiFranco and a lot of local folk artists in the Bay Area, and it was just a revelation of what music could be for me. I guess in a nutshell I realized that it was going to be a lot more challenging to get that proverbial meeting with that big-shot manager or record label person or any of the number of people who were already in my Rolodex by the time I went off to college, being a New York ambitious singer/songwriter kid. None of that world really related anymore to what I was doing. I stated to wrack my brain on how I could get my music out there and what I could do to just create my own opportunities.
Music Consultant
When the Digital Age dawned, you were already sort of doing the DIY thing.
RS:
My first big, bold move personally was I put together a record, but I wasn't necessarily thinking about it that way yet. It was my first "no apologies" demo. I'd been working on that for years. I'd made demos since I was twelve, but this was one where I thought, "Okay, I've got ten or eleven songs here that not only am I excited to drop off at the Bitter End to get my first gig there, but I also would send this to my own idols. This is something that is me and is reflective of me." That took several years, but I'd say that was probably 1996, and that eventually became my first record, Morbid Romantic. My acting training came in handy immediately as soon as I started re-approaching how to market myself in a way that didn't necessarily fall in line with any of my previous industry sensibility. I started realizing that no one knew I didn't have two interns and a manager and a lawyer; I could just present myself to the wider world as though all of that were in place and I had representation of some kind. I'd long known that was the key to getting anyone on the other side of the fence to give you any kind of advice. People have always been reluctant to talk to the artist. It's different now, but back then that was very much the case.
Music Consultant
The industry side of things has been considerably humbled, and rightfully so. You were a New Yorker, you went out to the Bay Area, you moved back to New York after college. Tell me about the process of saying, "I'm going to do this full time." How did you go about the process of making music your living?
RS:
I think as with almost anything in life it was a good deal about doing everything I possibly could to put myself out there to the point of obsession on a daily basis, ritualistically, and then also when certain doors opened and there was a bit of luck involved, I just made sure I was ready. A good example of that was I had already been living in New York a couple years and putting myself out there. I studied theater at the Public Theater and then randomly one of my packages that I sent out to one of my favorite artists Ani DiFranco elicited a very positive response. By that point I'd already played a bunch of gigs in New York, but I hadn't really toured. I'd played a bunch of universities, but I didn't really know what touring was all about. But I had already been making my living professionally as a musician of sorts. I was writing jingles and doing jingle singing and voiceover work for a number of different music houses all over the city.
Music Consultant
How did you network your way into jingles?
RS:
I think today it would be a lot harder, though it's not impossible.
Music Consultant
It wasn't cool in the 90's to do jingles. You got snarky comments back then if you were doing Coke commercials.
RS:
It ties into the idea of putting yourself out there and not being precious about it. The fact that twice a month I was playing shows at the Bitter End and twice a month I was at the Sidewalk Café doing open mics and sending out packages as though they were written by my manager/agent, virtually every day of the week made that possible.
Music Consultant
What was your manager's name?
RS:
My (fake) "manager"'s name was Jen Cohen, and she was a friend of mine that I met through a charity that I was involved with called the Kristin Ann Carr Fund…basically I got permission from a good friend to stick her name all over my stuff to pretend to represent myself. Eventually she actually decided to go into music.
Music Consultant
My fictional manager was Jerry. He was on my answering machine.
RS:
You know all about that then. You just adjust your voice slightly, put on glasses when you bring your own CD's to consignment down at Tower Records. I think the first opportunity I got doing jingles, I was already kind of out and about on the singer/songwriter scene and I got a phone call from a producer to whom I'd given my tape hoping and praying he'd want to work with me in an artistic way as a singer/songwriter. Because everyone is paying their rent somehow in New York City, I was completely naïve to the fact that this very well known, platinum level producer did jingles to supplement his own living. That was my first opening – this fellow Frank Aversa who produced the Spin Doctors and a number of other bands. He called me up and said, "Hey, this is Frank Aversa, and I'm wondering if you're available to come in tomorrow to sing on a jingle and maybe even write one because I'm busy and I like your melodies. Give me a call. Thanks." And I said, "What is that?" I had no idea what he meant or what that would entail, and it was a trip.
I guess I'd set the stage years prior in my teens, because I'd met the son of a very successful jingle writer in a taxi cab coming back from ballet. This young kid invited me over to dinner, just a totally innocent thing. We hit it off in a taxi, and he invited me over to write a jingle. So when I was sixteen I had written a jingle for Michelob with this kid who lived near me. I made friends with this guy and we sort of practiced and would compare and program drum machines, and he had a home studio…but I'd long forgotten about that.
Things can come full circle when you least expect it. I think one thing that worked in my favor is that I tried to not have a lot of rules about how I wanted my career in music to unfold, but I always kept my eye on my ultimate goal, which was to support myself doing music – and eventually that shifted into wanting to be a full-time touring artist; but I didn't even really know that until I went out on the road with Ani DiFranco.
Music Consultant
I'm guessing Ani was a big inspiration for you picking up the DIY thing, as she's one of the pioneers of the whole "I don't need a label" thing. But catch me up to date. What do you make your living doing? Are you building new markets, releasing new albums, sync licenses, jingles? How to you stay afloat? 
RS:
All of the above. I've run a record label for over ten years – MPress Records. It's evolved slowly from sort of a Wizard of Oz behind the curtain kind of representation for my own work to a fully-functioning, small staff, in an office in New York and we also have other artists and put out compilations. At this point we have a 15-album catalogue, and it's licensed in the U.S. and all over the world – in the UK and Europe, and we're working out new locations as well. There are the traditional record sales, which have greatly shifted towards digital, but the majority of our sales still are physical actually. That's changing incredibly rapidly as everybody knows.
Personally, as an artist I'm basically doing what I'd be doing anyway if I hadn't ever incorporated or started a label, or decided to go that route business wise – my own 'dance card' is always very full. For at least six or seven years, I've played as many as 200 shows per year consistently, whether or not I had a new album out in a given year. That model really directly takes inspiration from Ani DiFranco.
Music Consultant How did you get people to take you seriously?
RS:
I can tell you exactly how I started doing that. I opened for Ani DiFranco in 1998, it was a huge opportunity to reach out to media in a way that would've perhaps taken me another year or two or three. It was really a wonderful gift, and I just really 'worked it'. I reached out to every possible regional press outlet, every gig I did with her. And then when I played for her fans I made sure I was ready with my mailing list and wrote follow ups to every single person I met on that tour. Shortly thereafter I auditioned for Lilith Fair, and I won that contest and ended up opening for the last year of Lilith Fair in 1999 at the PNC Bank Arts Center. Those were lucky things, that later prompted me to ask, "Why wouldn't college radio want to play me just because I'm not on a major label?" or "Why wouldn't I be able to start booking college gigs for a reasonable amount of money even though I don't have a manager?" And I took those ideas and put them on paper and went to Tower Records and just presented myself in this way – the local gal that has done these particular things – and just started to slowly build my resume. In 1998 I had a similar thing happen. Someone called me out of the blue from an independent distribution company and asked if I'd like to be on their roster. He told me all I needed to do was get a Fax machine, learn how to fill out a one-sheet for retail, and try to play in- stores along my tours – all this stuff that I then immersed myself in and starting learning right away. Am I answering the question?
Music Consultant
It all answers the question, and frankly there is no one right way to answer any of these questions…
RS:
Basically, at the exact time that that happened, I'd also sent my album to 200 college radio stations. It charted really well, but I didn't have a radio promoter – I was doing the 'pretending to be someone else' thing. I made sure that I only targeted stations that were also playing kindred artists like Jewel and Ani and Sheryl Crow. Having that feedback and being able say I was being played with these artists didn't pay my rent at that point, but it allowed me to start getting my discs into retailers and keep getting bigger and better gigs and then get a college agent. It was kind of a natural progression that way.
Music Consultant
Tell me on a very specific level, you were starting out and going into a new market you'd never been into and cold called a promoter. What did you say that convinced them to give you a gig and how did you get anyone to show up?
RS:
I didn't cold call promoters almost ever until many years later. I really was stuck in the New York scene, in the showcase bubble of paying to play, because you're paying your local musicians to show up and back you up and you're hoping that lawyer or that label will show up. I did that for a long time and I spun my wheels, and it was really depressing for me. I almost hit a wall with it where even after a year I thought, "Maybe I'll just do acting even more and do this every once in a while, because it's not a living, and I don't know when my break is going to come." That was exactly the point I was at when the album I'd finished that I mentioned started to bear fruit. One of those was Ani, one of them later on was Lilith Fair. Those two particular things that I was able to get early on were my calling card.
Music Consultant
So that was what you put into the pitch, "Hi, I'm Rachael Sage, I recently opened up for Ani DiFranco and was on the Lilith Fair stage."
RS:
It was never first person, but yeah. It was always someone else representing me, amusingly. I think it could've been first person, but I was too insecure about what the reaction might be, because I also came from the world of acting, where if you don't have an agent calling to represent you, there's no way someone's going to take your call. If it was in writing or even on the phone sometimes, I was often someone else, and then when I showed up I made sure I was as conscientious as I possibly could be. I'd say 90% of the time within the first couple years I started doing those concentric circles people talk about – of touring outside your home base – I was opening for someone else. That was really strategic, because I didn't want the pressure of totally letting down a promoter or a venue because I only had five people there.
Music Consultant
Those opening slots were …
RS: Much smaller than Ani. I did that and said, "Okay, that was an incredible growing experience for me as an artist and it blew my mind, and I played for huge audiences." But then I came back, and no one cared.
Music Consultant
But getting those openers was a networking thing?
RS: No, not at all. It was purely going out on a limb and pitching, and keeping track of who was playing where, sending out a steady stream of pitches and always trying to think of it from the other person's perspective, which is something that a decade later is what caught my eye with the artist that we recently signed to MPress – Seth Glier – who approached us about a year ago in a similar fashion. He's fantastic, and he pitched to open for me at a venue in New Hampshire. His pitch was so specific and honest about exactly how many people he could draw, why he'd make a good opener in that setting, what about his music really fit with mine, what some of his recent accolades had been. It was presented so professionally – he was 19 at the time – and it definitely reminded me of where my head was at when I was his age and putting myself out there. A lot of that probably just comes from growing up in the performing arts and having a drive to do it so badly that you're unable to see the likelihood that someone will throw your package in the garbage or delete your e-mail. It's kind of a singular vision. I've tried to always have that every step of the way. After I opened for very big people I was often then playing regionally in teeny, tiny little coffee houses and occasionally I still am. It's something you have to get used to very early on. You're never going to necessarily be doing all one kind of thing. I ended up touring a couple years after that opening for Eric Burdon and the Animals for two summers, and they were amazing shows, promoted on our behalf without us barely even doing anything. And because I was an opener, and I was playing these towns all over Germany and Austria where I'd never been and didn't have a following, it was just an incredible opportunity to try to learn, to get a million cards, to figure out how to get back there if I didn't have this gig next time, to figure out what the small coffee house was in every town I played, or the big festival…knowing full well the next time I played if I wasn't with Eric, that would be the only way I could perform. That's how I've tried to approach it all along. It's about looking at every single gig as an opportunity to get people on the mailing list, connect with an audience and figure out what I can do that will help me stand out as a performer.
Music Consultant
Let's go quickly through online tools. Which do you use, which have you found helpful and why?
RS:
In the past year or two Facebook has become an amazing tool for us. I was initially dubious about it and had been a MySpace girl for years, and had worked diligently until the wee hours or when I had ten or 15 minutes between doing other things, trying to 'friend' as many people as possible so when I would issue a press release or an invite it went as widely as it could. Someone who actually worked with me in my office was pressing me to have a more proactive presence on Facebook, and she saw way ahead of me. Her name is Jill Sharpe and she's our New Media person at MPress. She saw exactly where it was going and how it could be a great tool. I think what's so much better about it at this point is that it does allow you to connect with fans in such a personal way. It's the complete opposite of any scenario where you have to present yourself in some uber-pro way. People want to know about every little thing you're doing in a way that's bringing them closer to you. Twitter is also a huge tool for us. It's just so immediate. You don't have to over-think it, and it's a natural extension of what you are doing and who you are as an artist. It doesn't really require the same kind of reflection as a lot of the other media that we still rely on – traditional press, radio, retail. For instance, yesterday I was in the studio, and I wanted some feedback on something and just Facebooked it and tweeted it and instantly had dozens of people giving me their take on it. You don't even have to pick up the phone anymore. It's pretty amazing. Of course we use it to spread the word about all my shows – even those that are scheduled at the very last minute. That's not a liability anymore. Now it's a great thing – sort of like a secret last-minute show.
Music Consultant
And I assume because you're good with people you don't use it exclusively for self promotion.
RS:
No. We did a bunch of outreach in terms of local press for a show I had a couple weeks ago at Joe's Pub. It's always a bit of a crap shoot, but you try to cover your bases. We reached out to all the regular outlets, from Time Out to the Daily News and New York Press. I think the two worlds now have collided to the point where writers who are do coverage for those outlets may be reading up about you on Twitter and Facebook. They might be checking out if you're in touch or out of touch, how many friends do you have, but moreover are you effectively keeping in touch with your own community? I think those are things that make traditional press want to embrace an artist more because they add to your overall profile as an artist and your accessibility.
I think writers now don't approach artists that much differently from fans. They still want to get to know you in that personal way without that much of an effort. We had a really great experience after this last show I did where we were active on the social networks promoting a gig in New York, and it sold out. We were sort of left afterwards saying, "Wow. All that work paid off, of not only doing one thing, but being proactive online and issuing press releases to blogs and online websites and listings and traditional press and also Facebook, MySpace, Twitter." It's all become very important now. If I could just do one thing, I could find more time to work on my music. But I definitely haven't found that one thing yet!
Music Consultant
I think it's more of a global problem in this economy. Where we had one job, we now have fifteen. The music business has just been underwater longer than the rest of the world. If I could just ask you one thing that you wished you knew starting out that you've come to learn, what would that be?
RS:
I can't really say I didn't know how much dedication it would require, how hard you have to work and how much you have to believe in yourself. Those were all things I thankfully knew. They weren't a shock. One thing I don't think I realized was how important it is to play a lot when you're first starting. I had the grand illusion like many people do when they first start that something bad will happen if you overexpose yourself or play more than one or two gigs a month in your hometown. That's going to come back to haunt you, or that somehow the approach should be more rarified. If I could do it again, I'd probably get a regular weekly gig immediately, at some hole-in-the-wall dive where I could just play, and play, and play. The bottom line is, until you work out all those kinks in what you do and learn to connect with an audience in a really meaningful way consistently, it doesn't matter what else you're doing. You're getting good practice marketing yourself, but you're not going to make that connection. I wouldn't say I spent many years figuring that out, but I think a lot of young people today are being instilled with that value very early on, and I think it's awesome. I think people aren't as precious about it. But there's a certain humility you have when you realize how many people make music, how many people are damn good at it, and what it comes down to is the work. I don't think that's something I really realized in the beginning.
www.rachaelsage.com • www.facebook.com/rachaelsage • www.mpressrecords.com