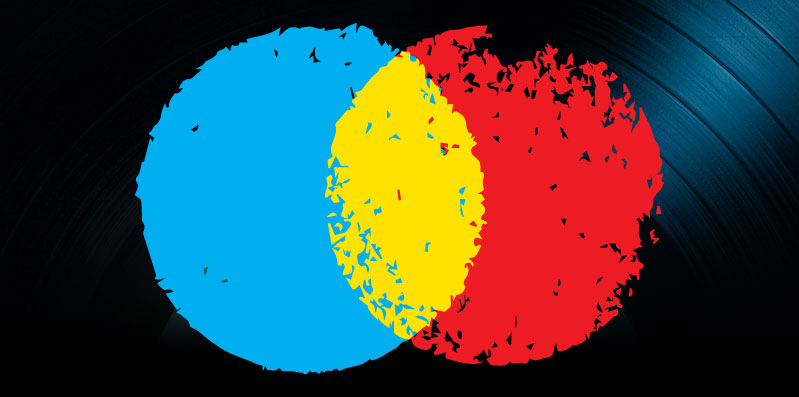 New music Seminar – Thoughts and Observations
I just got back home from the New Music Seminar which was held today Tuesday, July 21st at one of the NYU buildings just south of Washington Square Park. The last time I had stood on that spot I was watching Elliot Smith perform at the building that preceded the one I stood in today- at the time it was called the Loeb Student center. It was also at the Loeb student center that I attended my first music conference as a musician trying to get my band signed or be a famous musician or whatever unrealistic albeit wonderful thoughts danced around my marijuana soaked head in those days. I guess it was fifteen years ago, and it was NYU's "Independent Music Festival" 1994 that I tried to get my band noticed with a cassette of three of songs from my band. I got the only advice that ever really resonated with me as a musician that day, just six words: "play out as much as possible."
The band broke up, I got an internship at a big record label that became an assistant job and so on until a few years later I became a jaded A&R executive who had spoken dozens on panels and had done my best to answer the same old questions that I had asked when on the other side of the panel.
It was wild to be back in the audience after having been on both sides of the stage and now somewhat removed from the emotional attachment of clearly belonging to either the artist or the executive side. (I still play for kicks and on the other side- I don't quite consider myself an executive in the same way I did when I was a label guy).
I stayed for the keynote speech by Courtney Holt (President of MySpace Music), a panel called "Welcome to the New Music Business: Everything You Know is wrong" which featured Ian Rogers, Matthieu Drouin, Mark Ghuneim, Bruce Houghton & Jeff Price and a second panel called "Fan relationship management: Quit your day Job" which featured Tom Silverman, Steve Greenberg, Terry McBride, Ted Cohen, Tim Westergren & Emily White.
This is not an insult to the New Music Seminar- I am very glad I went but it's funny how the company names had changed, most companies were now followed by ".com" or "music" rather than "records" and it is now thankfully much more acceptable to say "I don't know" rather than slinging some incredible amount of bullshit. It does seem however, as if the music conference is much as it was fifteen years ago. There is a big disconnect between the panels and the audience. In my opinion people who come to panels desperately want very tangible solutions to very real problems about the basics of building their business rather than abstract conversations about the problems of artists who are several rungs higher than they are on the food chain. Granted I missed the "your live show and tour" panel which featured many successful artists who had done it themselves – I'm told it was great. It just never ceases to amaze me how the majority of music business professionals can't articulate anything about the process by which an artist builds their business on their own so that they are even worth the attention of those same professionals.
I am off and running now but I am going to do my best to provide as much information as I can that worked for me building a local following when I was playing regular shows. Sure, I was armed with cassettes and only got my first email account in 1994 but some of the principals are still the same.
PS – We can all stop flogging the dead and decomposing horse that is the major record label – we get it already.